Arts Derbyshire is the strategic arts charity for the county. Our aim is to enrich people's lives through the arts.
We work with artists, arts organisations and the public to provide strategic direction for the creative and performing arts throughout Derbyshire, to enable collaborative working for arts development, and to encourage people to take part in the arts.
What do we do for our members?
Our aim is to enrich people's lives through the arts. We work with our members – artists, arts organisations and the public – to provide strategic direction for the creative and performing arts throughout Derbyshire, enabling collaborative working for arts development, and to encourage people to take part in the arts.
We deliver great projects for our Derbyshire participants. In the last year alone these have included Matinee, A Necklace of Stars, DDance, LoveLit, Writing Ambitions, and Social Prescribing, and we also provide support to Derbyshire Film and Live and Local.
We understand the challenges of running a creative practice or event and provide information and advice on a variety of topics, including Festivity. We work in partnership with the Culture Health and Wellbeing Alliance to deliver the Arts, Health and Wellbeing Network.
All this is delivered alongside our directory of artists, arts organisations, venues and events which is available to everyone, as we foster a welcoming and inclusive community across the Derbyshire arts sector.
We never stop promoting what our members are achieving, through our social media – facebook, twitter, instagram and youtube channels, news stories, and newsletters.
As an incorporated charity, we provide these services free of charge to our members and anyone can become a member. We seek funding to support the organisation and you can support the charity by making a donation.
Arts Derbyshire has a board of eight Trustees: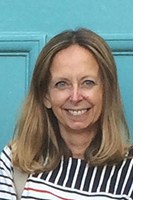 Sharon Brown is a Trustee of Arts Derbyshire and also the Director of Arts Melbourne the not for profit company which for the past 15 years has organized the Melbourne Festival in South Derbyshire featuring artists from Derbyshire and the Midlands exhibiting in venues through Melbourne. They also deliver a number of creative projects working with the local community and other artists and creative organisations.
She is also the very committed to promoting Derbyshire's unique Festival community as Chairman of Festivity the Derbyshire Festivals Association. Sharon also provides advice to local Festival and is on the Management Team for the 52 WEEKS FESTIVAL which will celebrate creativity and culture throughout Derbyshire in 2023.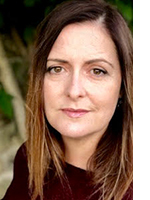 Jayne Marshall is a playwright and theatre maker whose plays have been performed across the North West and Edinburgh.  Jayne specialises in bringing live theatre to older people who are isolated, and telling their stories in addition to teaching introductory playwriting courses.  Her most recent work includes a short film: 'Hand to Hand Combat', adapted from an award-winning BBC Radio Manchester monologue.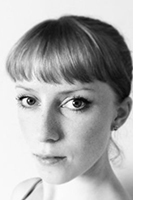 Alice Marshall (Vale) is a Performer, Choreographer, and Academic of Dance known in the region for her devise work in her subject area. Alice is Programme Lead for the Dance courses at the University of Derby and Artistic Director of Adaire to Dance. This regularly ACE funded company is based at Déda and tours work across the county.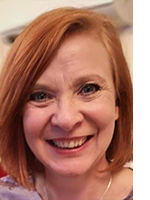 Debi Hedderwick is a dance artist specialising in contemporary and creative dance theatre with young people and those with additional and complex needs; she also directs small-scale dance theatre company The Secret Dance Club. Debi is Co-founder and Creative Director of Learning Through Arts which specialises in using the performing arts with young people, people with additional needs, young asylum seekers and in the community, and aims for enhanced health and well-being, learning and progression, connection, communication, self-expression and cultural celebration. In free time Debi loves reading, creative writing, playing music, swimming, sailing and walking in the beautiful Derbyshire countryside.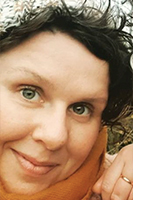 Kalila Storey is a Trustee of Arts Derbyshire and Programmes Manager for People Express, a participatory arts charity based in South Derbyshire. People Express works alongside community groups to co-produce arts projects that are ambitious, in order to create artworks meaningful to the communities that make them. People Express works across all artforms, engaging the skills and experience of freelance artists, who offer a high quality arts experience. Kalila also sits on the South Derbyshire CVS board as a Trustee.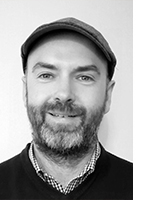 Paul Steele is the Managing Director of Junction Arts. Based in the North East of Derbyshire, Junction Arts have been delivering transformational participatory arts projects in rural, ex-industrial communities for over 45 years. They have also established two annual outdoor arts festivals including the Bright Winter Nights Festival (now in its 28th year).
Paul has worked in the cultural sector for over 17 years and specialises in developing creative social change programmes in disadvantaged communities. He has been a representative on the national Radio Skills and Development Forum and the TV Skills Committee and represented the community sector on the All-Party Parliamentary Media Literacy Group.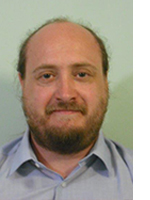 Daniel Oakley is the Community Arts Development Officer for Bolsover District Council. His role is to grow and develop opportunities for all types of creative projects for and with the people of the district of Bolsover which includes the towns of Clowne, South Normanton, Shirebrook and Bolsover. A keen Musician and Visual Artist, Daniel has been involved in various creative arts and young people's projects across the whole of Derbyshire in many roles from participant through to project co-ordinator over the last 25 years.
"Arts and the benefits of being involved in creative activity are important to the growth, vitality and confidence of a community. Arts is a language and everyone should have the opportunity to have their say within it."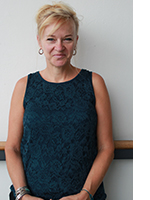 Kathy Wilson is the Arts Marketing, Press, PR and Audience Engagement Manager, specialising in cultural film provision and fine art exhibition, that has spanned over twenty years, bringing a wealth of knowledge and experience. Kathy is currently the Marketing & Audience Development Manager at QUAD, Derby, an international centre for engagement in contemporary art, film and the creative use of emergent digital technologies, supporting diverse audiences to engage, develop skills and contribute to contemporary culture. Kathy is passionate about art and film, its role as a tool for education, empowerment, identity, social cohesion as well as entertainment.
Please go to the What We Do section to find out more about our current programmes of work.
Please go to our entry on the Charity Commission website to see our Charitable Objects and Annual Reports.
Arts Derbyshire Charitable Incorporated Organisation,
c/o Alfreton Library,
Severn Square,
Alfreton,
Derbyshire DE55 7BQ
Charity no. 1184423.