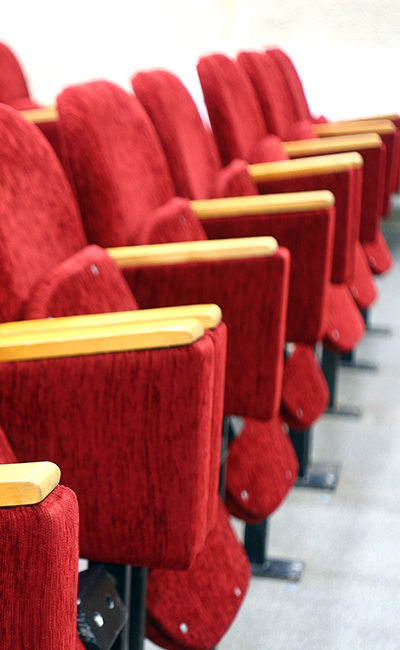 Matinée was established to help challenge social isolation and increase the access to cultural activities for those living with dementia, their family, friends and carers. We initially chose to do that by bringing the magic of cinema to rural communities and market towns across Derbyshire using village halls and community venues between 2016 and 2020.
As a result of the Covid19 pandemic we had to redesign the initiative and in 2020-22 Matinée is providing creative activities for people living with dementia who have been adversely affected by the lockdowns and who are not able to access the digital and online activities that others are using. In the Covid19 period, we have three artists working with participants using the telephone and postal service.
When the project ends at the end of 2021, Matinée will have worked in 9 different venues across the county and provided over 120 screenings. We have worked with a wide cross-section of partners including: Derbyshire County Council Arts Team, Public Health and Adult Care; CCGs; The University of Nottingham; The Alzheimer's Society; the Film Hub Midlands; Derby QUAD; Making Space; and Derbyshire Dementia Action Alliance. Matinée is also proud to be a member of the BFI Film Audience Network.
If you would like some support to make your own film club or other arts activity more dementia-friendly, or even to set up dementia-friendly film screenings, please contact:
Nicky Bellenger, the project coordinator on admin@matineederbyshire.org.uk
Image credits: 'Enjoying the performance' by Chris Webb; Shirebrook volunteers by Frances Watt
Matinée is an Arts Derbyshire Arts and Health project, funded and supported by the Paul Hamlyn Foundation and Derbyshire County Council.