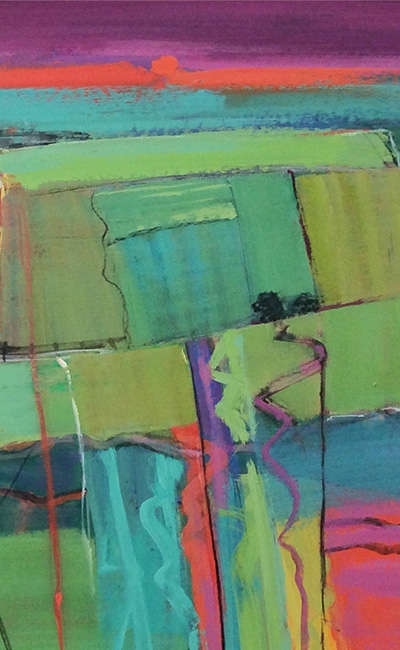 We have pulled together lots of organisations who work locally, regionally and nationally in visual arts development. We hope you find this a useful resource.
If you find any broken links, or have suggestions about additions, please email us: editor@artsderbyshire.org.uk.
Local visual arts organisations
Derbyshire Open Arts
Derbyshire Open Arts promotes an annual art event on the Spring Bank Holiday at the end of May. They help to facilitate and promote festivals, and encourage a range of diverse artists to show and sell their work.
Derwent Valley Mills
World Heritage Site, stretching 15 miles down the river Derwent from Matlock Bath to Derby. Arts activity is supported to bring alive the heritage aspects of the site for local people.
Live & Local
Live & Local is a not-for-profit arts organisation working with a network of voluntary groups across Derbyshire, Staffordshire, Warwickshire, and many more. They provide a range of support for arts activities that keep people in touch with their communities and enhance their quality of life.
Made in Derbyshire
Explore the website and discover more about the rich cultural life and diversity of Derbyshire.
Peak District Artisans
Peak District Artisans is a highly successful association of some of the very best professional fine artists, designer makers and contemporary artisans based in and around the beautiful Derbyshire Peak District.
Regional visual arts organisations
CVAN-EM
The Contemporary Visual Arts Network for the East Midlands, which celebrates and supports visual arts in the region and champions visual artists.
National visual arts organisations
a-n – the artists information company
A-N is the largest artists' membership organisation in the UK with over 25,000 members. They support artists and those who work with them in many practical ways, acting on behalf of our membership and the visual arts sector to improve artists' livelihoods.
Art UK
Art UK is the online home for every public art collection in the UK. They are a charity, and the website represents a collaboration between over 3,300 British institutions.
ArtsFwd
ArtsFwd is an online community of arts and culture leaders committed to doing things differently in their organisations in order to stay relevant and vital in a changing world.
Arts Council England
A number of funding opportunities are managed by Arts Council England, including those for individual artists.
Arts Marketing Association
Arts Marketing Association helps people who work in arts and culture reach more audiences. They provide training, resources and networking to members and their organisations.
Access Art
Access Art is a creative community which supports the visual arts of teaching and learning.
Axisweb
Axisweb is an independent charity who are committed to providing a platform to support artists and profile what they do.
Association of Festival Organisers
The AFO is a membership group of like-minded festival and event organisers who believe in learning and teaching ideas and help each other to promote and improve the festival scene.
Cultural Olympiad
The London 2012 Cultural Olympiad is the largest cultural celebration in the history of the modern Olympic and Paralympic Movements.
CVAN
The Contemporary Visual Arts Network represents and supports a diverse and vibrant visual arts ecology, embracing a broad range of artistic and curatorial practice across the nine English regions.
DACS
DACS is a not-for-profit visual arts rights management organisation. They collect and distribute royalties to visual artists and their estates through payback, artists resale rights, copyright licensing and art-image.
Design-Nation
Design-Nation is a portfolio of some of the most acclaimed and innovative designers and craftspeople from across the UK.
Engage
Engage is the lead advocacy and training network for gallery education. Established as the National Association for Gallery Education, Engage represents gallery and visual art education professionals throughout the UK and in over 20 countries worldwide.
National Rural Touring Forum
National Rural Touring Forum networks, develops and supports the ecosystem that delivers high-quality creative experiences across communities and rural areas of the UK.
Public Art Online
Public Art Online is a unique public art information site which provides guidance and examples of public art practice from across the UK and internationally.
Saatchi Art
Saatchi Art's mission is to help you discover and buy from the best emerging artists around the world. New original art handpicked by their expert curators.
Voluntary Arts Network
Voluntary Arts Network supports, encourages, promotes and advocates for creative cultural activity in all its forms.
Regional and National craft organisations
Association for Contemporary Jewellery
The Association of Contemporary Jewellery promotes the understanding of contemporary jewellery. Through events, workshops, exhibitions, quarterly magazine and support for jewellers which aims to expand the crafts infrastructure.
Association of Guilds of Weavers, Spinners and Dyers
The AGWSD is a registered charity that aims to bring together the community of craft Weavers, Spinners and Dyers.
Contemporary Applied Arts
Contemporary Applied Arts has a long and rich history as a membership body for craftspeople and advocate for the applied arts. Their mission is to promote the study, appreciation and understanding of the fine crafts in Britain.
Contemporary Glass Society
The Contemporary Glass Society aims to encourage excellence in glass as a creative medium and develop a greater awareness and appreciation of contemporary glass worldwide. It also plays a lead role in the development of the infrastructure of support agencies for contemporary crafts makers.
The Crafts Council
The Crafts Council promotes contemporary crafts in the UK and provides services to craftspeople and the public. It also runs well-established programmes of professional development for craftspeople, focusing on mid-career opportunities.
Crafts Magazine
Part of The Crafts Council, Crafts Magazine has been propelling the careers of international makers and continually inspiring new generations of collectors, artists and craft enthusiasts.
Craft Study Centre
The Crafts Study Centre is a specialist university museum open to the public as well as a research centre and home to internationally renowned collections of modern British craft.
Heritage Crafts Association
The Heritage Crafts Association is the UK advocacy and support organisation for traditional heritage crafts.
Queen Elizabeth Scholarship Trust
QEST is a charity dedicated to supporting excellence in British Craftsmanship. QEST offer Scholarships, Apprenticeships and other programmes to help crafts people in their careers.
Society of Designer Craftsmen
The largest and oldest multi-craft society in the UK who help promote and support the work of creative thinkers, designers and makers who innovate through their exploration of materials and skills.
TextileArtist.org
TextileArtist.org is a free online resource with two simple goals: To inspire you to push the boundaries of textile techniques and materials to ultimately bring your artistic vision to reality. And to encourage you to develop your creative confidence!
Stitching Together guidelines
Participatory textile projects are a very popular form of community arts practice, and The Stitching Together network has produced good practice guidelines that provide advice for facilitators of participatory textile making workshops and projects, including people working within museums and galleries, and community activists. The publication aims to highlight all the aspects of a participatory textile making project that need to be considered in order for it to work well from the point of view of the participants, the facilitator and any partner organisation or funder.