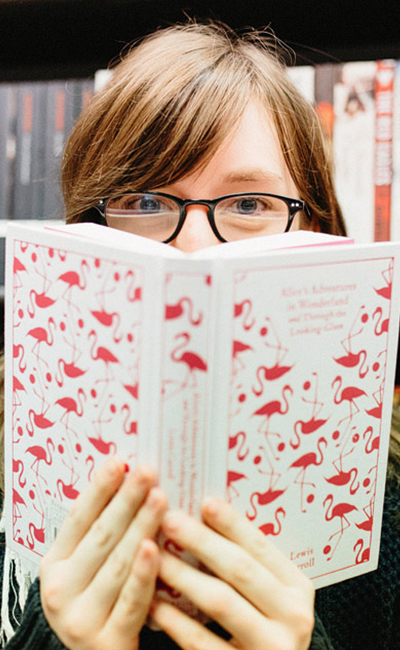 We have pulled together lots of organisations who work locally, regionally and nationally in literature development. We hope you find this a useful resource.
If you find any broken links, or have suggestions about additions, please email us: editor@artsderbyshire.org.uk.
Local literature organisations
Derbyshire County Council: Library Service
Information about a wide-range of resources available through the library service including access to online information and the Library catalogue.
Regional literature organisations
Writing East Midlands
Writing East Midlands supports, promotes and champions writing from the region, creating opportunities for practicing writers and discovering new writers of quality.
National literature organisations
Apples and Snakes
Apples and Snakes bring together important voices in interesting ways, by creating inspiring experiences for audiences. England's leading spoken word poetry organisations, here to support poets at all stages of their career.
BBC Writers Room
BBC Writers room identifies and champions script writing talent and diversity across BBC Drama, Entertainment and Children's programmes.
The Book Trust
BookTrust transforms lives by getting children and families reading. BookTrust is the UK's largest children's reading charity. Each year they reach 3.9 million children across the UK with books, resources and support.
British Council
Arts is a cornerstone of the British Council's mission to create a friendly knowledge and understanding between the people of the UK and the wider world. They find new ways of connecting with and understanding each other through the arts, to develop stronger creative sectors across the world that are better connected with the UK.
Jericho Writers
The Jericho Writers club offers expert video courses, filmed masterclasses, and interviews with publishers, agents, authors – all under one roof. They also provide one-to-one feedback on work if you are a member.
Lapidus
Lapidus International's aim is to grow communities who believe in using the power of words to enhance and transform.
The Literary Consultancy
The Literary Consultancy provides a specialist manuscript reading and assessment service providing developing writers with critical feedback. Information on training, jobs, conferences, magazines, competitions, residencies, commission and funding for writers.
National Association of Writers in Education
NAWE's mission is to advocate for Creative Writing: enhancing knowledge and understanding of the subject, supporting writers and good practice in teaching and facilitation in all settings.
National Association of Writers Groups
Online resource who helps set up and run writing groups and provides support for individual writers.
The Poetry Archive
The Poetry Archive is the only charity wholly dedicated to the production, acquisition and preservation of recordings of significant poets reading their work aloud.
The Poetry School
The Poetry School is a national arts organisation providing inspiring intuition and opportunities for poets and poetry audiences.
The Poetry Society
The Poetry Society aims to promote the study, use and enjoyment of poetry. It provides advice and information for poets and those interested in poetry in Britain today and provides a range of resources.
The Poetry Translation Centre
The Poetry Translation Centre gives the best contemporary poems from Africa, Asia and Latin America a new life in the English language, working with diaspora communities for whom poetry is of great importance.
The Society of Authors
The society acts as a Trade Union and offers a range of services to professional writers, illustrators and translators including meetings and seminars, a quarterly journal, a database of members' specialisations and advice.
UK Writers College
Training writers one at a time. UK Writers College offers over 35 writing courses, and employs an international team of more than 20 hard-working writing tutors on their staff world-wide.
Writers Guild of Great Britain
The Writers Guild of Great Britain is a trade union representing professional writers in TV, film, theatre, radio, books, comedy, poetry, animation and video games. Their members also include emerging and aspiring writers.
English Pen
English Pen is one of the world's oldest human rights organisations, championing the freedom to write and the freedom to read around the world.
WritersServices
WritersServices has been providing services and information for writers since 2001, growing steadily to take account of the rapid expansion in the number of writers and their demand for writers' services.
WriteWords
WriteWords is one of the largest and oldest writing communities on the web. They are renowned for their friendly and constructive atmosphere and cater for a broad range of writers, novelists, poets, short story writers, flash poetry and fiction – and many more.