We have put together this guide to the arts festivals held across Derbyshire throughout 2022. Due to the ongoing situation with the Covid-19 Pandemic, many public events were cancelled or moved to a virtual setting in 2020 and 2021. We remain in close contact with festivals, but we cannot be certain which of these festivals will be going ahead this year, and though some might still have plans to go ahead, future lockdown restrictions might force them to be cancelled.  Please enquire with the festivals organisers themselves before making plans to attend any of the events listed below.
Many of the festivals featured here are members of Festivity, a forum for joint working between all the festivals in Derbyshire who work together to bring a vibrant and varied menu of artistic events to the festivals season each year. You can also find out more about thousands of festivals events on the  Visit Peak District and  County Signpost websites.
There's a festival for everyone in Derbyshire, so read on and discover what amazing sights and artistic activities this year has to offer.
Festival List
All Year, on a Monthly Basis
A celebration of cycling, running and climbing, Buxton Adventure Festival (BAF) consists of 10 mini festivals held throughout the year.  Held at the Pavilion Arts Center, this festival is a vibrant mix of speakers from the world of adventure sport and photography exhibition and film.
All Year Long
Belper Fringe
Belper Fringe brings an exciting programme of events to Belper. Embracing all forms of artistic expression, this festival hopes to bring together visual, musical and theatrical arts for an exciting extravaganza. Though they had a rocky start in the beginning of this year due to the pandemic, they've overcome this obstacle by making some of their events virtual. More information about important dates can be found on their website and their social media pages.
January – February, 2022
Peak District Artisans
For several years now, during January and February, Chatsworth House has kindly hosted the Peak District Artisans Winter Exhibition. Peak District Artisans 2022 Chatsworth Exhibition will be located in the Chatsworth Shop situated in the Stable Block adjacent to the main house. More details to follow shortly.
12th February, 2022
Erewash Festival of Light
The Erewash Festival of Light afternoon of creative fun and learning will turn the spotlight on the importance of light and what it means across different cultures. Featuring free workshops of dance, music, crafts, and lantern making.
3rd March, 2022
World Book Day
The new books will be available from February 2022. Aimed at commemorating books, authors and reading, millions of book tokens are given away during this festival while readers, young and old alike, enjoy the events and celebrations that nourish a love for books.
6th March, 2022 – Online + 10th June – 12th June, 2022 – Near Ilkley
KlezNorth
A full weekend in the village of Youlgrave for enthusiasts of Klezmer dance and music, Yiddish song, film and culture. Most people come for the whole weekend. Tickets are usually sold out well in advance, so early bookings are advised. The festival is hoping to take place outdoors in the summer, so watch this space!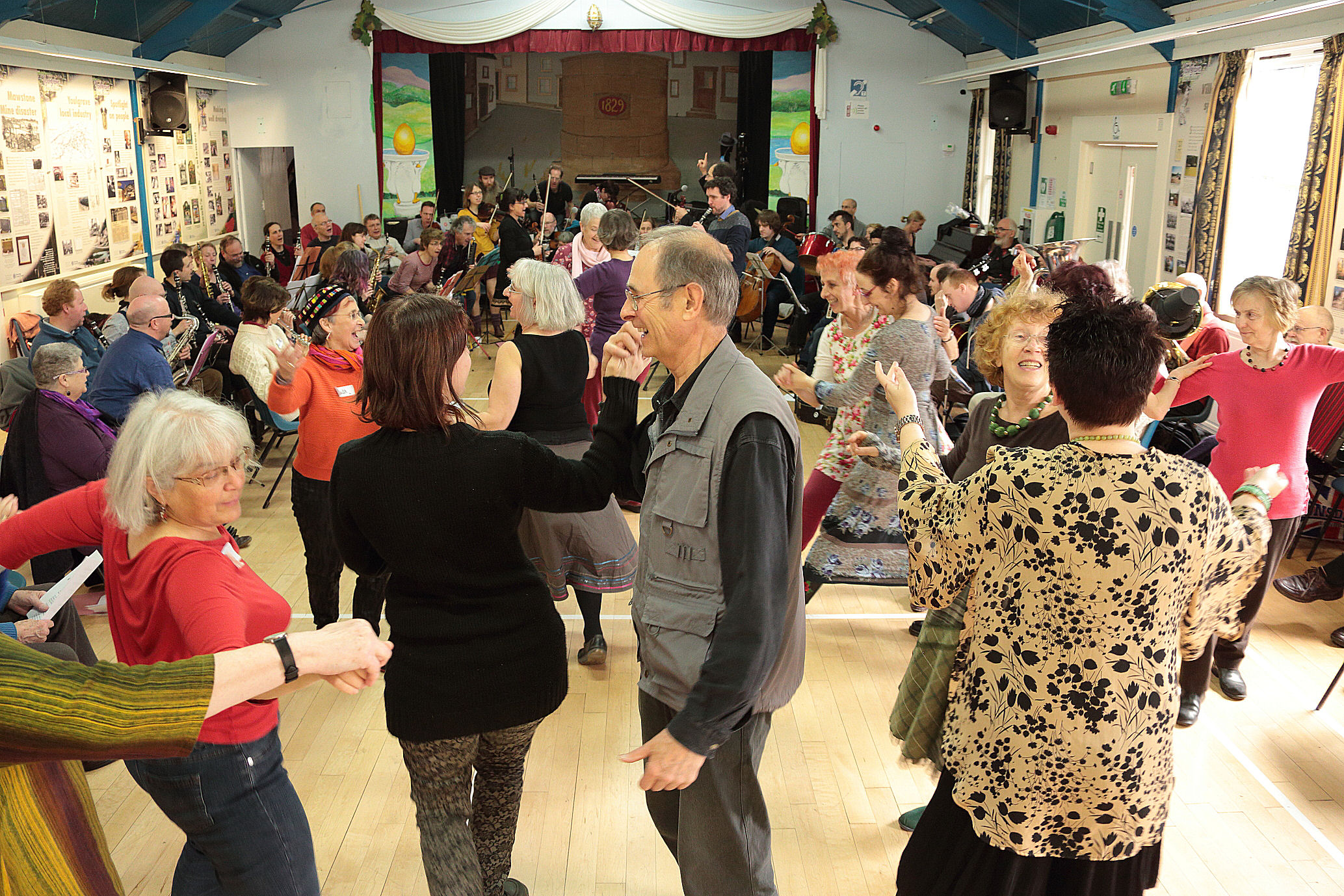 Sat 23rd April – 24th April 2022
The Wirksworth Festival BookFest
Bookfest is back after two years! There will be the Big Book Sale on the Saturday selling second-hand books and Authors like Isy Suttie, Stephen Booth, Clare Hartwell (Pevsners) will be giving talks. There will also be a Book Quiz on the Sunday night. To book a team for the Quiz, email naomi.feldman9CH@yahoo.com. More details about the event can be found here: www.facebook.com/wirksworthbookfestival and www.facebook.com/wirksworthfestival or email admin@wirksworthfestival.co.uk.
29th April – 1st May, 2022
Dronfield Arts Festival
With different events, exhibits and activities for people to enjoy, the Dronfield Arts Festival embraces all different types of arts, from visual to performance to crafts.
1st May – 2nd May, 2022
Belper Arts Trail
The Belper Arts Trail features well over 100 artists in over 50 venues around the centre of Belper involving shops, businesses, pubs, churches and private houses. Captain Dan and the pirates will return for the children at the Ritz cinema and there will be food, drink, activities and a full programme of music in the Memorial Gardens with hidden gems elsewhere. A fabulous weekend and one of the highlights of Belper's year.
7th May, 2022
Tideswell Food Festival
Visit the festival and discover local food traders, artisan food stalls, and an indoor artisan crafts market, all guaranteed to tickle your taste buds and excite your love of all things hand-made, as well as singing and dancing.
13th May – 15th May, 2022
Chatsworth International Horse Trials
An international world-class competition that also features a range of family-friendly activities, the Chatsworth International Horse Trial had a shopping village, and fine food for everyone. Dogs welcome!
14th May – 15th May, 2022
Derbyshire Food & Drink Fair
Derbyshire Food & Drink Fair is set within the grounds of Elvaston Castle. Visitors to the fair have free access to 820 acres of National Trust parkland. There is also a music stage incorporated as part of the weekend of activities.
20th May – 28th May, 2022
Derby Book Festival
Derby Book Festival is back for its seventh year! This year there is a programme of over 60 events across ten days to celebrate the joy of books and reading for all ages and interests. There is something for everyone with topics ranging from clouds to crime, railways to romance, walking to Wallis Simpson! There are book-related activities for families and children, with many taking place outdoors at parks across the city. Derby Book Festival now has two great programmes of events each year.
As part of a series of special spotlight focus pieces on the history of Derbyshire's festivals we worked with the organisers of one of Derbyshire's youngest arts festivals to put together a brief History of the Derby Book Festival, covering the festival's stratospheric rise since its launch 7 years ago.
26th May -29th May, 2022
The Bearded Theory Festival
The Bearded Theory festival is an independent music festival held in the beautiful grounds of Catton Park in Derbyshire. This year the festival will be held throughout four days during the late summer.
27th May – 30th May, 2022
WinsterFest
Live music, real ale, good food, camping, flushing toilets on site – what more can you ask for? Small and friendly WinsterFest, in the small village of Winster, near Matlock.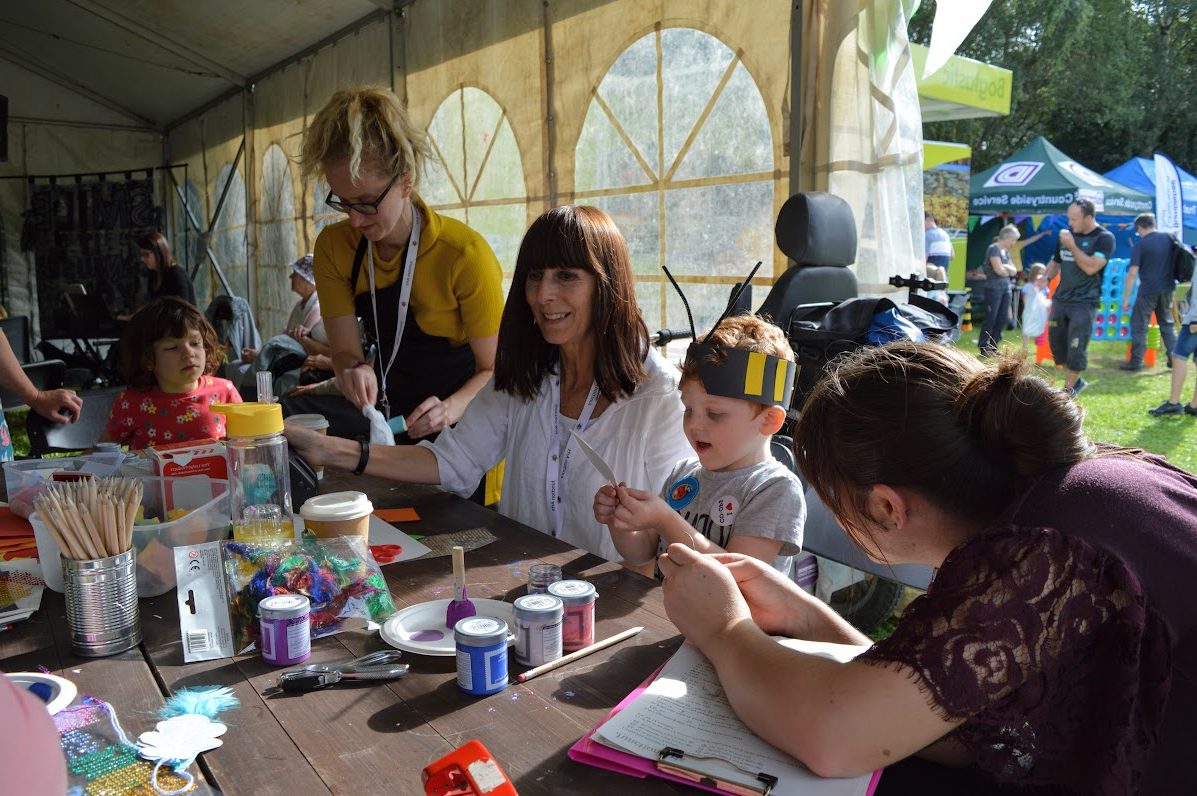 28th May – 29th May, 2022
Derbyshire Open Arts
This Festival weekend showcases some exceptional Artists, who can be found in fascinating and surprising corners of Derbyshire. The perfect excuse to explore our beautiful county. Visit inspiring work spaces, talk to artists and have the opportunity to buy an original piece of art. Find out more about the artists and plan your route on the Derbyshire Open Arts website.
1st June – 5th June, 2022
Cliff Festival – Jubilee: Rile and Reign
Cliff Festival 2022 will be a hybrid event, with a full onsite programme of worship, teaching and activities alongside online-exclusive content for those who cannot join us on the Cliff College site. 2022 marks the platinum jubilee of Queen Elizabeth II, but jubilee is a biblical idea connected to justice, freedom and good news for all.
11th June, 2022
SIGNALS Festival
Held in the heart of Derbyshire's countryside, SIGNALS Festival is a one-day celebration of culture, films, and entertainment. With a labyrinth stage, film screenings, woodland walks and sculpture trails, food glade, forest bars, and a children adventure zone, there will be activities suited for visitors of all ages!
17th June – 3rd July, 2022
Ashbourne Festival
An exciting mix of entertainment in a rural setting, each year the Ashbourne Festival brings the best in performance art to the surrounding areas. With plenty of open-aired productions, concerts, and even a picnic, there's no better way to spend your summer!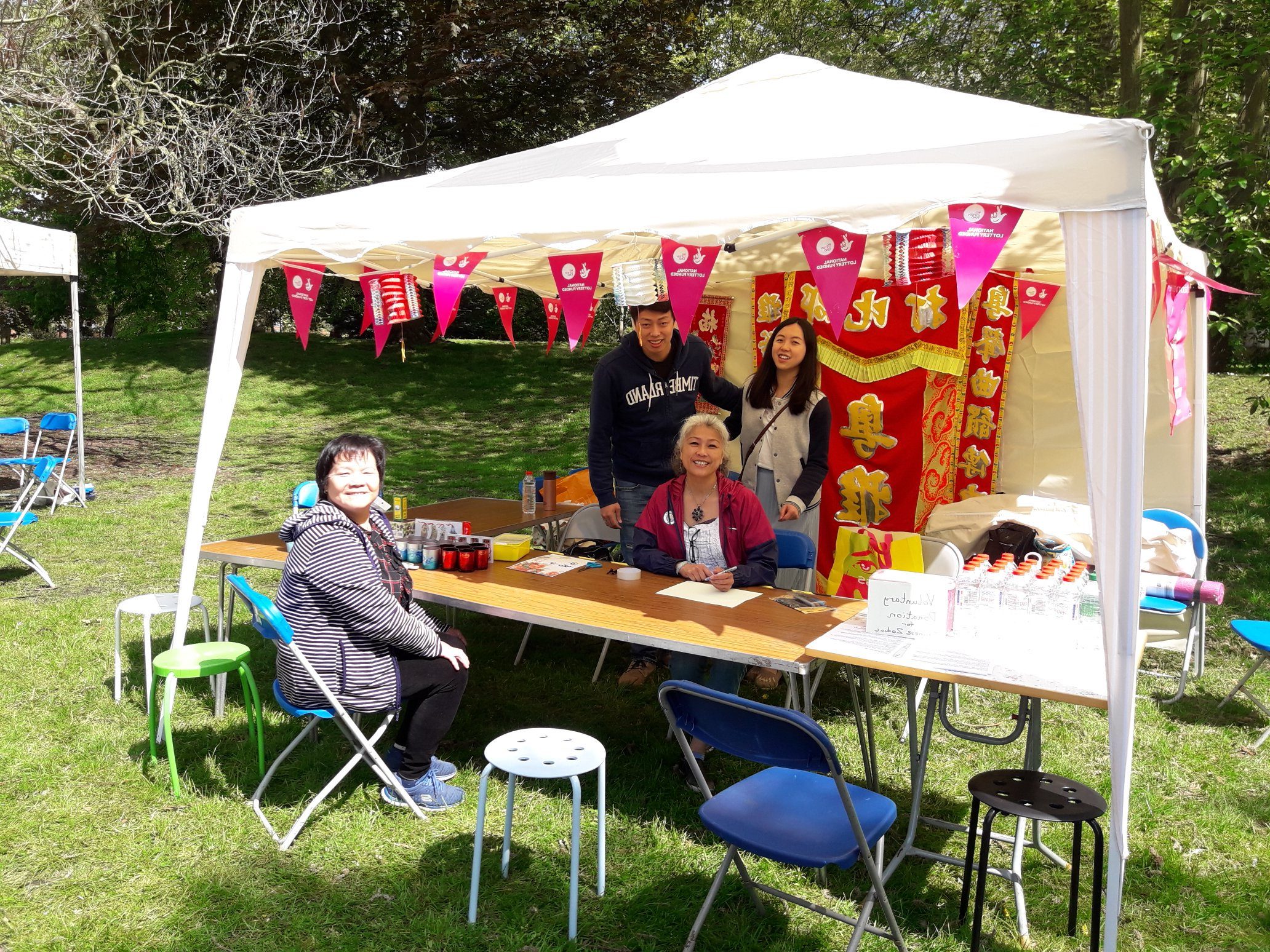 18th June, 2022
Derby Fake Fest
The Derby Fake Fest is an annual celebration that brings together six 'fake' bands to perform in front of a wide audience.
18th June, 2022
The Long Eaton Carnival
With a whole week dedicated to raising money for the local. After celebrating its 90th anniversary, Long Eaton Community Carnival's theme is set to be fairy tales, fantasy, and love stories. Get your thinking cap on with what you're going to portray!
18th June – 19th June, 2022
Bonsall Arts Trail
An annual and exciting curated arts trail showcasing Derbyshire artists in various venues throughout this beautiful picturesque Peak District village. Applications for new artists (artists who have not applied to us before) are welcomed via CuratorSpace.com. The closing date is March 31st, the application fee is £10. Accepted applicants are then asked for a further £40 exhibition fee.
24th June – 26th June, 2022
Exile Music Festival
A well-established small, family friendly music festival held at Sabine Hay just outside Darley Dale in the grounds of a private house, set in a tranquil tree-lined valley away from the hustle and bustle of everyday life. The festival hosts an eclectic mix of bands, a real-ale bar and on-site catering. Various activities for the children such as story-telling, games and a fancy-dress parade.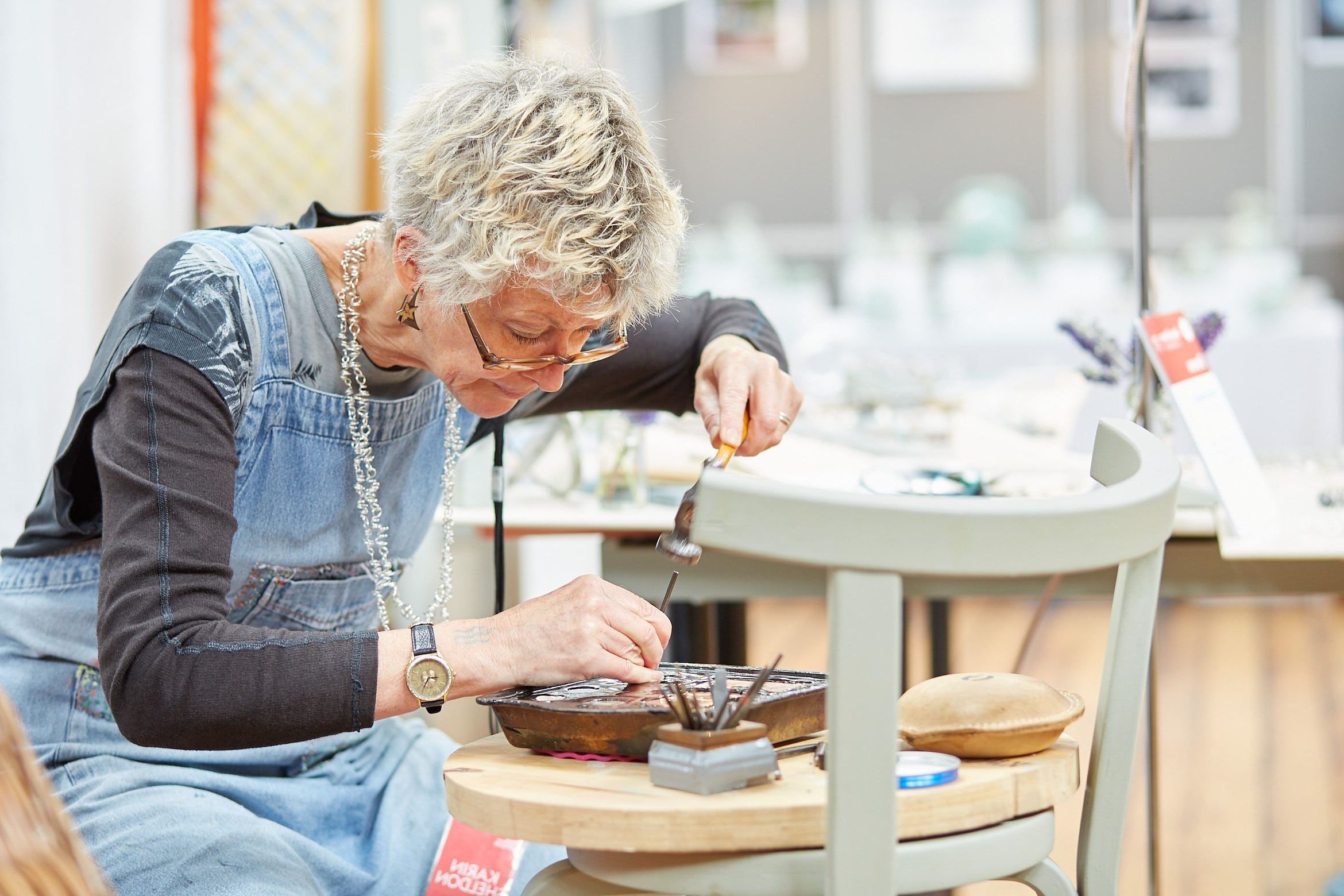 25th June, 2022 – TBC
Duffield Carnival & Music Festival
Many events are planned for your entertainment throughout the festival including the Duffield Carnival.
25th June, 2022 
Furthest From The Sea Festival
Performance, participation and piratical shenanigans for all the family. Come and enjoy this free family festival on Cathedral Green with some of Derbyshire's finest homegrown actors, dancers, poets, musicians, makers and more.
June 2022
South Derbyshire Festival of Leisure Weekend
A free, family-friendly festival located in the beautiful surroundings of Maurice Lea Memorial Park, Swadlincote. A fun-packed weekend crammed full of live music, arena entertainment, dance, theatre, displays, craft stalls, lots of sports taster activities, brass bands, children's fairground attractions, refreshments and much more!
1st July – 3rd July, 2022
Timber Forest Festival
Step into an incredible weekend festival of debate, celebration and reflection in the National Forest. Timber invites you to stand up and be counted as we rethink our relationship with trees and forests.
6th July – 24th July, 2022
Buxton Festival Fringe
One of the largest arts festivals in England. An open festival that does not select or censor, it runs alongside the Buxton Festival, with hundreds of events happening around the town and further afield.  Many artists use it as a preview before appearing at Edinburgh Festival Fringe. The Fringe is a charity run by volunteers.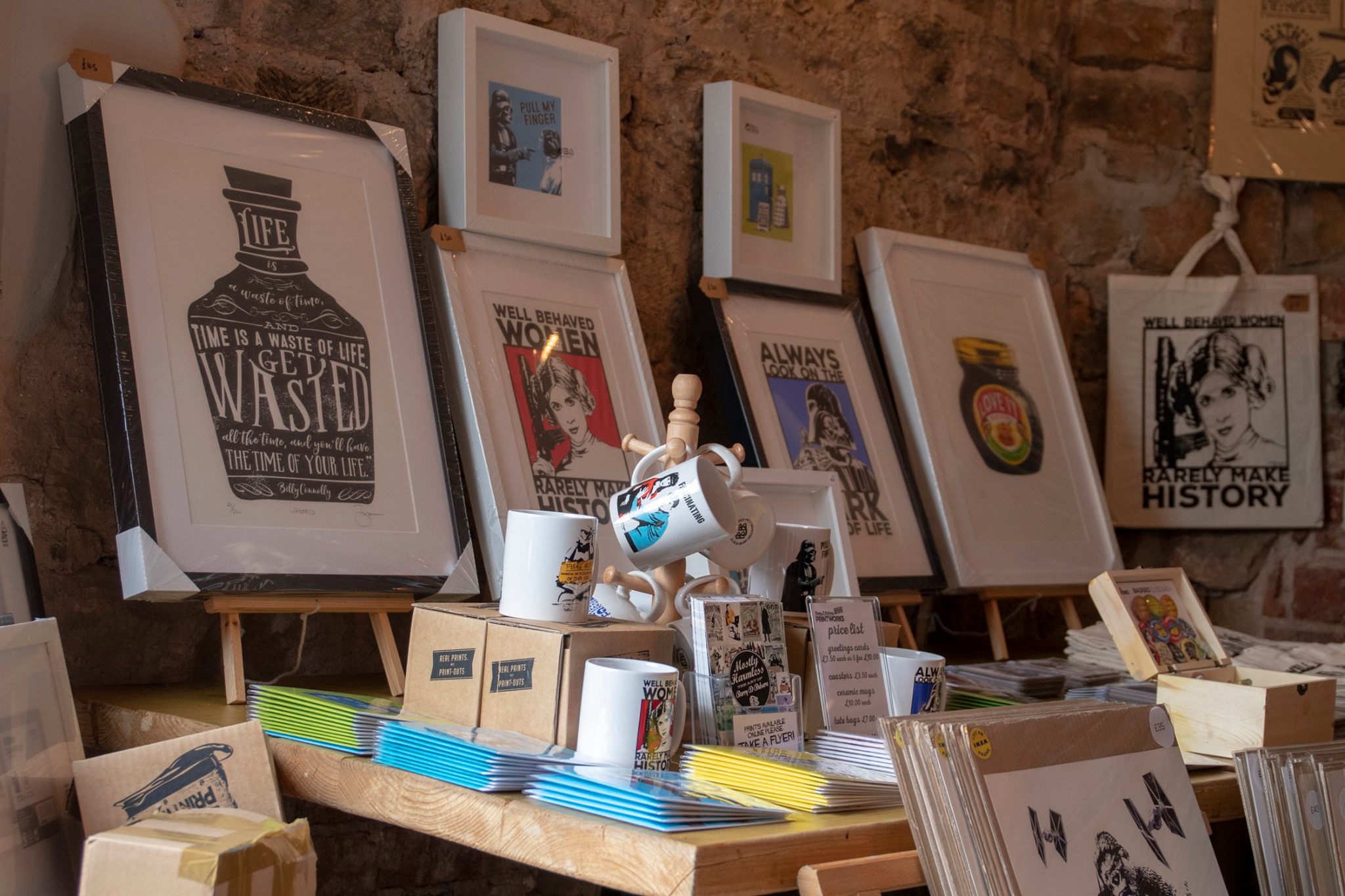 7th July – 24th July, 2022
Buxton International Festival
Recognised nationally and internationally as one of the UK's leading arts festivals, Buxton Festival is a summer celebration of the very best opera, music and literature at the heart of the beautiful Peak District. To view more details about the programme this year, click here.
8th July – 10th July, 2022
Repton Literary Festival
The festival experience is hugely enhanced by the stunning historic setting of Repton School and we're delighted to announce the return of our live festival! The festival had always planned to become a summer event and hope that the sun will shine on us all and that you can get in Edinburgh festival mode with a little help from us!
15th July – 17th July, 2022
Stainsby Festival
Stainsby Festival is a well-established, intimate and family-friendly music event in a beautiful rural setting, held in large marquees on a greenfield site in the picturesque hamlet of Stainsby in North Derbyshire.
15th July – 18th July 2022
It is a young persons celebration of music, arts and the beautiful peak district! The festival aims to bring young people from all across the country to build a thriving festival community that will encourage people to come back to the peaks for years to come. Their main stage will be the "Stags Head". A project we have been working on for the past year that encompasses a 250kg stags head made out of 100% recycled metals, which shoots laser beams over the top of a crowd listening to electronic dance music and live bands.
28th July – 30th July, 2022
Rock & Blues Festival
For one weekend a year, The Coney Grey Showground in Pentrich is home to the Rock and Blues Custom Show & Old School Weekender. Three days of live music on three stages + Two-day indoor Custom Show = One Serious Weekend Party.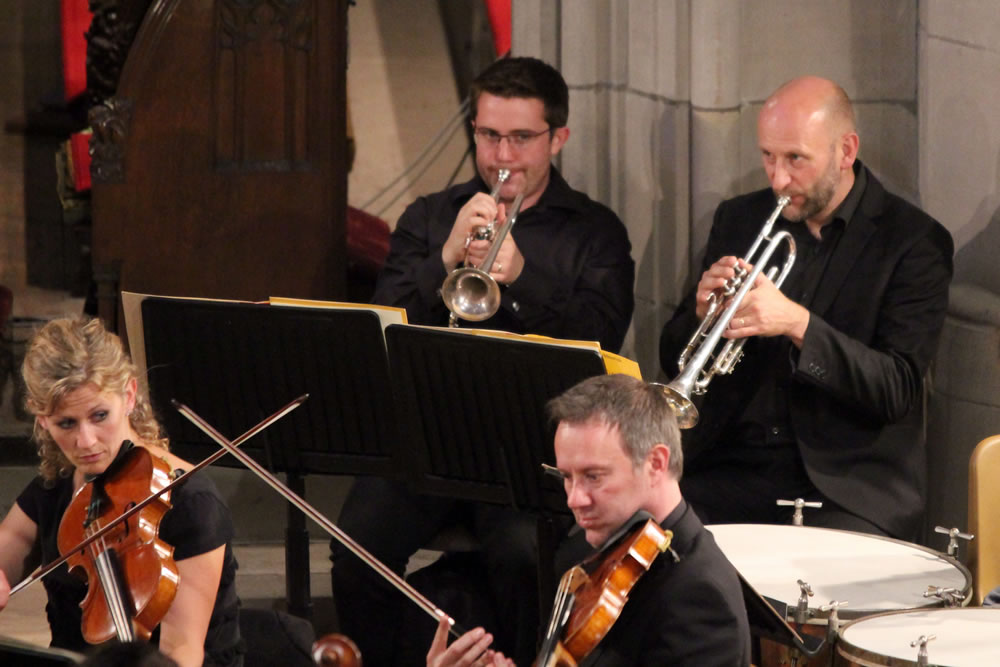 29th July – 31st July, 2022
Hardwick Hall Great British Food Festival
This amazing festival promises 3 days of foodie fun with over 100 food traders, tasty street food and thirst-quenching bars, chef demos, and more!
29th July – 31st July, 2022
Y-Not Festival
This small, fresh and loud festival promises a carefree and good-time atmosphere. Offering stunning panoramic views of the countryside, a fully stocked bar of local ales and ciders, a mouth-watering selection of food and more live music than you could ever possibly take in, all you need to provide is the memories (and a killer fancy dress outfit).
11th August – 15th August, 2022
Bloodstock Open Air
Bloodstock is the UK's largest heavy metal open air festival that features the greatest names in heavy metal music in it's packed programme, held in Catton Park. 2022 marks the festival's 21st live edition, hosting over 130 bands across 4 stages over 4 days. The festival is expected to see a daily attendance of 20,000 heavy metal music fans, so hurry for tickets as they sell out fast!
12th August – 19th August, 2022
Foxes' Retreat – Festival of Writing
There will be residential and daily attendance options for the festival to allow for more distant writers to stay over, and for local writers to pop in each day. A fantastic writing programme which looks to support a group of writers who will work together over the week to develop lasting connections through their writing.
17 August – 21 August, 2022
Barlow Carnival
Barlow Carnival is a week packed full of fun and entertainment for all the family. The highlight of the week is Carnival Day with a parade, Carnival Queen, floats, bands and fancy dress through the village.
28th August, 2022
Hannells Darley Park Concert
Come along and be part of one of the UK's biggest outdoor classical concerts with Sinfonia Viva, supported by Rolls-Royce, in the stunning natural amphitheatre that is Darley Park. With movie screenings, live classical music concerts, and even fireworks, this will be a celebration you do not want to miss!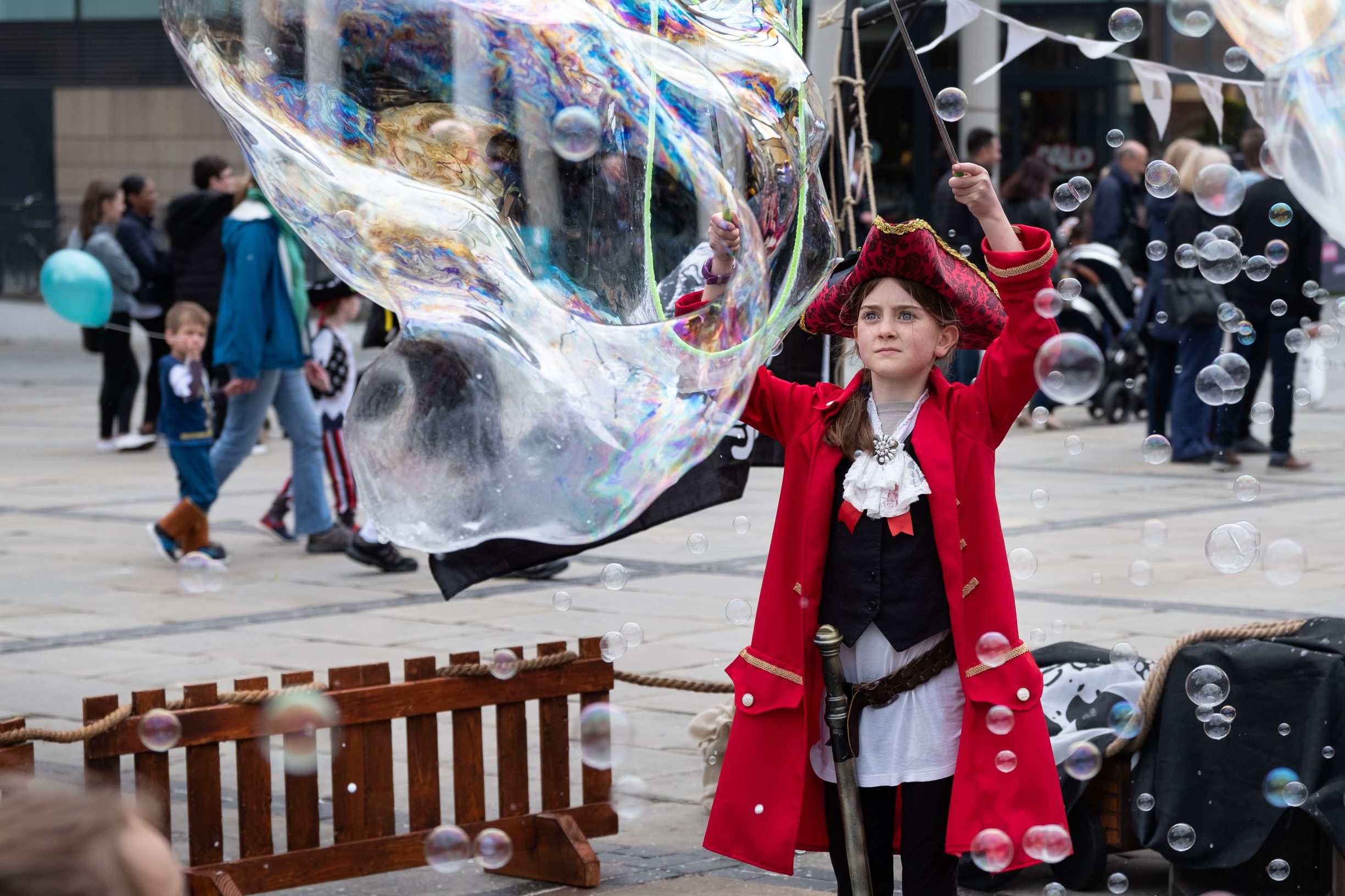 10th-11th September 2022
10th anniversary of the Tapton Lock Festival is upcoming. It is a FREE family event that will take place along the banks of the beautiful Chesterfield Canal and visitors can take part in arts and crafts workshops, watch amazing outdoor performances,  listen to magical storytelling or take a ride on a narrowboat. There will be something for everyone and everyone's welcome! Festival times are 11.00-4.00pm both days. Address: Tapton Lock Visitor Centre, Lockoford Lane, Chesterfield, S41 7JB.
September, 2022 – TBC
Matlock Bath Illuminations
The Matlock Bath Venetian Boat Builders' Association decorate themed models with an array of coloured lights which are mounted on rowing boats and paraded on the River Derwent each Saturday and Sunday, giving a unique and luminous display. Plus, a firework display every Saturday evening.
2nd September – 4th September, 2022
Chatsworth Country Fair
Featuring celebrity chefs, entertainers, and a grand ring, the Chatsworth Country Fair is held yearly at the heart of the peak district, attracting visitors from every corner of the country.
9th September – 11th September, 2022
Whitwell Festival of Music
A community event in a village setting, the Whitwell Festival of Music is run by a small team of volunteers (Whitwell4Ward), and over the years has raised thousands of pounds for local causes. Featuring a wealth of musical and artistic talent across all genres – the festival also offers a range of locally brewed real ales, ciders, value-for-money food, arts and music workshops and children's activities.
9th September – 18th September, 2022
Wirksworth Festival
The Wirksworth Festival is a leading rural arts festival that has been around for nearly three decades. Enjoy the work of more than 150 artists plus an inspiring programme of performances and events in this historic market town, right at the heart of the Derbyshire Dales.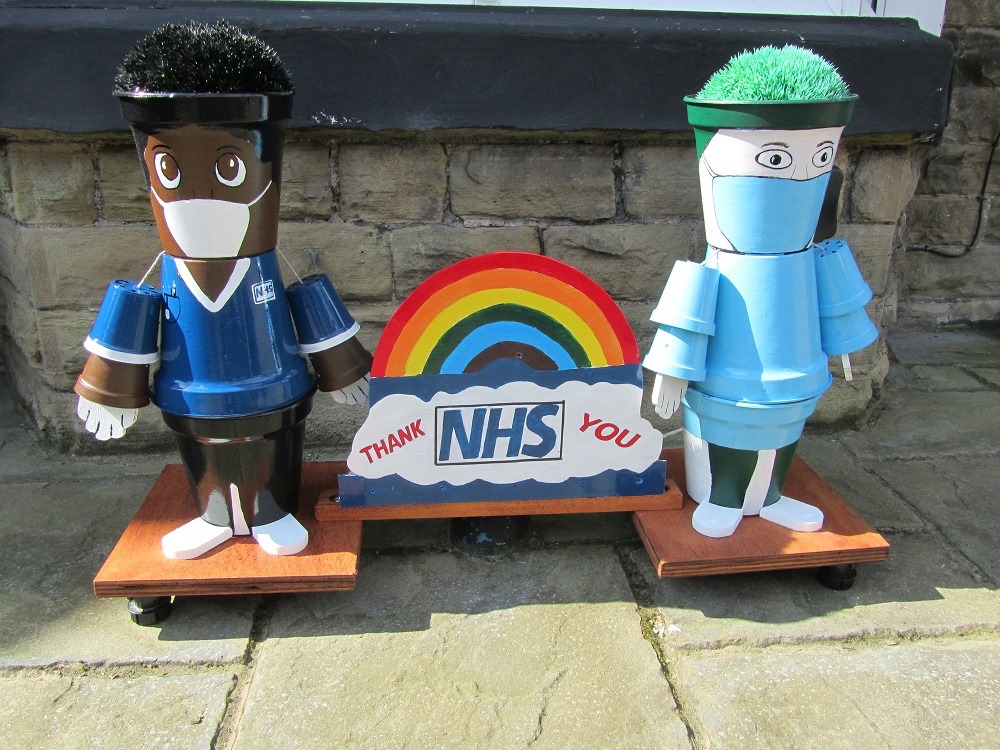 10th September – 18th September, 2022
Chesterfield Canal Walking Festival
The Chesterfield Canal Walking Festival offers people guided walks – the majority of which are free to join – ranging from a children's walk of just two miles to the full 46-mile length of the canal.
15th September – 18th September, 2022
Derwent Valley Mills World Heritage Site & Buxton Crescent
The joint festival, Georgian Derbyshire, will be filled with activities across both Derwent Valley Mills and Buxton Crescent sites. The festival will focus on celebrating themes of Georgian Society, Architecture and Uses for Water.
17th September – 18th September, 2022
Melbourne Festival
Melbourne Festival has established itself as the highlight of South Derbyshire's cultural calendar. Each Autumn the Festival brings a celebration of the Creative and Performing Arts to this gem of a village in South Derbyshire just half an hour from Derby, Nottingham and Leicester. Features live music, theatre, comedy and much more!
As part of a series of special spotlight focus pieces on the history of Derbyshire's festivals we've put together a brief History of Melbourne Festival, so that you can learn more about this vibrant South Derbyshire arts festival.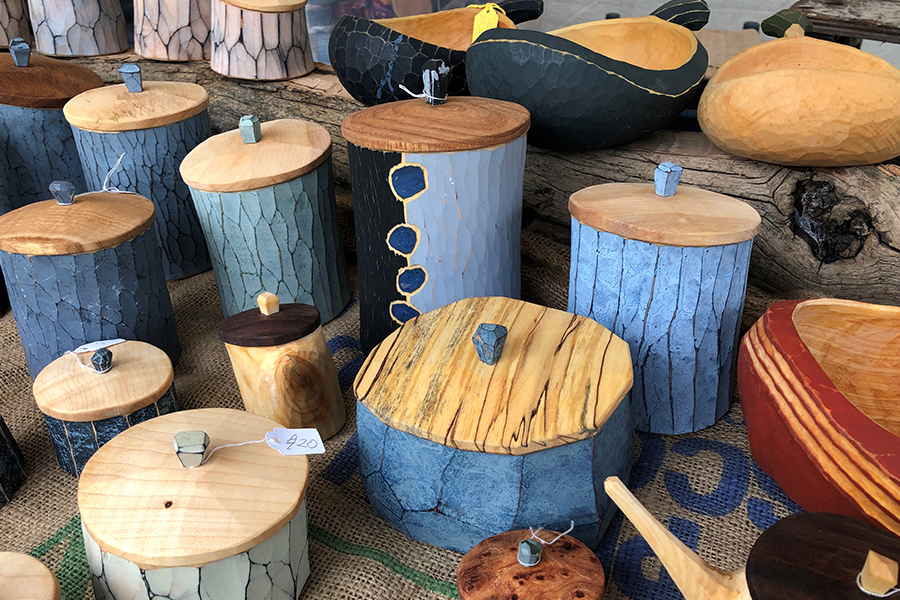 17th September – 18th September, 2022
Derbyshire Woodland Festival – Elvaston Castle
In the grounds of Elvaston Castle Country Park, a weekend feast of entertainment for all the family celebrating traditional and contemporary woodland crafts. Watch experts or have a go yourself. Wood carving, furniture and bushcraft, alongside outdoor theatre, storytelling, working horses and traditional fairground rides.
20th September – 22nd September, 2022
Chatsworth Arts Festival
The Chatsworth Arts Festival offers a dynamic weekend of culture, thought and performance from artists, makers and designers.
30th September – 2nd October, 2022
Derby Folk Festival
Featuring concerts from a huge range of artists and a full programme of sessions, dance displays, workshops, craft stalls and a great atmosphere throughout the weekend. More details to follow!
1st October – 2nd October, 2022
Bolsover Festival of Brass
One of the leading Brass Band entertainment contests being held today, the Bolsover Festival of Brass produces a live broadcast around the world to an audience of over 15,000 in addition to the home audience.
26th November 2022
Bolsover Lantern Parade and Christmas Festival
The Christmas Festival and the Lantern Parade is filled with exciting stalls and visitors brightening the town. There will be a bustle of family entertainment activities,  warm foods and drinks, market stalls with traders and festive events taking place on the day. It is a perfect way to spend the festive winter evening with your family around the Bolsover castle!
TBC
Family Arts Festival, Derby
The Family Arts Festival offers a selection of shows and events perfect for grown-ups and younger ones alike.