We have put together this guide to the arts festivals held across Derbyshire throughout 2021. As you are probably aware by now, due to the Covid-19 Pandemic, many public events have already been cancelled or moved to a virtual setting. We cannot be certain which of these festivals will be going ahead this year, and though some might still have plans to go ahead, future lockdown restrictions might force them to be cancelled.  Please enquire with the festivals organisers themselves before making plans to attend any of the events listed below.  
Many of the festivals featured here are members of Festivity, a forum for joint working between all the festivals in Derbyshire who work together to bring a vibrant and varied menu of artistic events to the festivals season each year. You can also find out more about thousands of festivals events on the  Visit Peak District and  County Signpost websites.
There's a festival for everyone in Derbyshire, so read on and discover what amazing sights and artistic activities this year has to offer.
Festival List
All Year, on a Monthly Basis
A celebration of cycling, running and climbing, Buxton Adventure Festival (BAF) consists of 10 mini festivals held throughout the year.  Held at the Pavilion Arts Center, this festival is a vibrant mix of speakers from the world of adventure sport and photography exhibition and film.
All Year Long
Belper Fringe
Belper Fringe brings an exciting programme of events to Belper. Embracing all forms of artistic expression, this festival hopes to bring together visual, musical and theatrical arts for an exciting extravaganza. Though they had a rocky start in the beginning of this year due to the pandemic, they've overcome this obstacle by making some of their events virtual. More information about important dates can be found on their website and their social media pages.
September 2020 – February 2021
Erewash Festival of Light
The Erewash Festival of Light is a rolling programme of activities, free festivals and events which celebrate a range of traditional and culturally diverse celebrations from September to February each year.  These include Harvest Moon, Diwali, Christmas, Winter Solstice and Chinese New Year.  It takes place in various locations around the borough of Erewash.
15 January – 31 May, 2021
Derbyshire Open Arts
Derbyshire Open Arts is a friendly, nonprofit visual arts organisation. It seeks to promote a free county-wide event that gives artists and craftspeople the opportunity to open their studios to the public or exhibit with others in a combined venue such as a village hall or art gallery. This year, they'll be adapting to the pandemic by moving and extending their campaign online.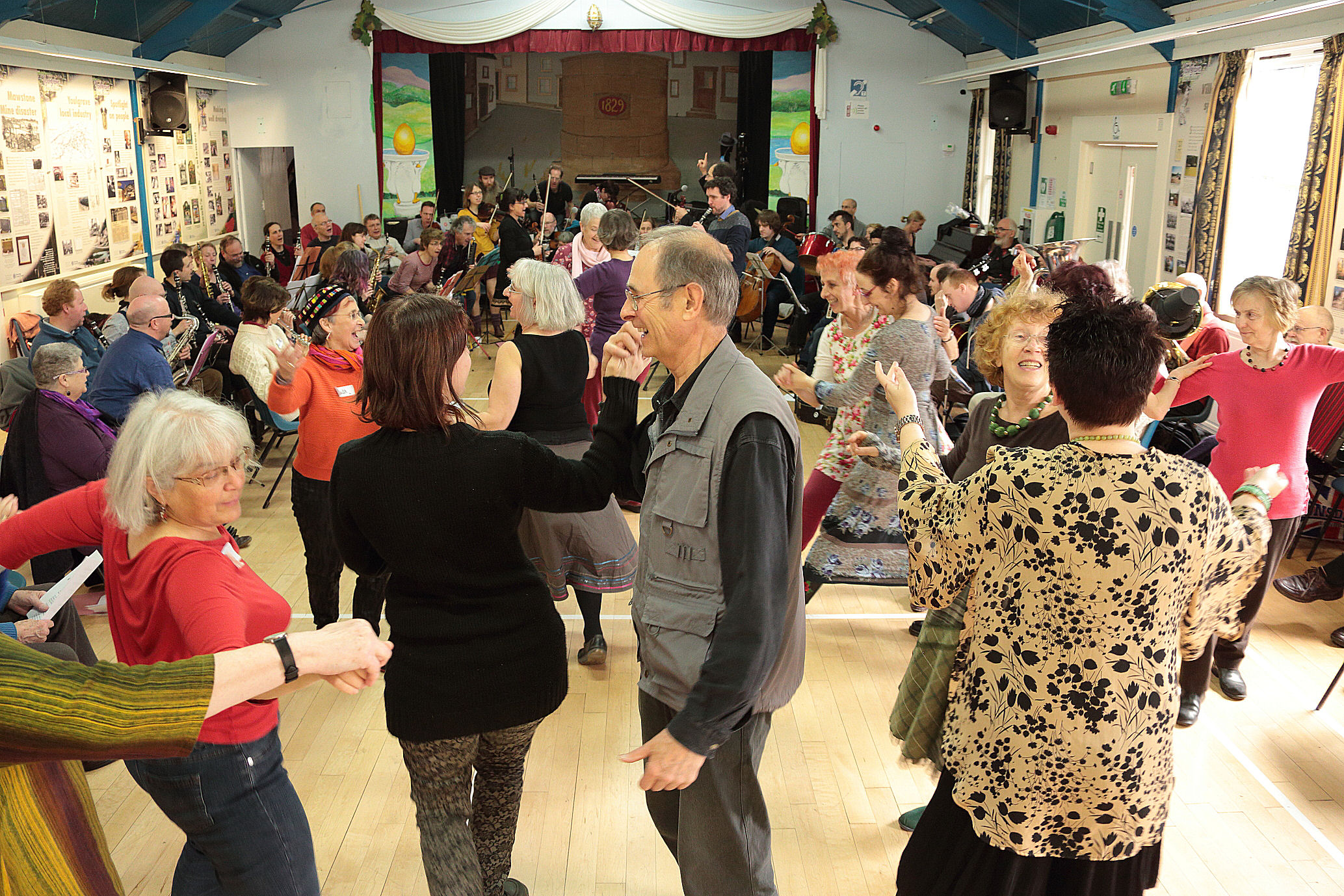 04 March, 2021
World Book Day
Aimed at commemorating books, authors and reading, millions of book tokens are given away during this festival while readers, young and old alike, enjoy the events and celebrations that nourish a love for books.
05 March – 07 March, 2021
KlezNorth
A full weekend in the village of Youlgrave for enthusiasts of Klezmer dance and music, Yiddish song, film and culture. Most people come for the whole weekend. Tickets are usually sold out well in advance, so early bookings are advised.
POSTPONED
Wirksworth Book Festival
A small book festival that seeks to highlight local authors, encourage readers and generally celebrate books, with readings, talks, activities, walks and a quiz.
12 March – 21 April, 2021
Format Festival
The FORMAT International Photography Festival, held in Derby and highlighting a different theme every year, features the work of numerous photographers from all over the world. This year, they'll be holding both virtual and physical exhibits to reach photography lovers everywhere.
CANCELLED
Altitude Festival
As part of the Wirksworth festival, Altitude takes place at the Derbyshire Eco-Centre. It is a free family-friendly event which provides the young people of Derbyshire with a creative platform to showcase their amazing musical and artistic talent!
03 April – 04 April, 2021
Bonsall Arts Trail
An annual and exciting curated arts trail showcasing Derbyshire artists in various venues throughout this beautiful picturesque Peak District village. This year, in order to comply with lockdown restrictions, the Arts Trail will take the form of an Online Virtual Arts Sale. 
TBA
Dronfield Arts Festival
With different events, exhibits and activities for people to enjoy, the Dronfield Arts Festival embraces all different types of arts, from visual to performance to crafts.
01 May – 03 May, 2021
Hardwick Hall Great British Food Festival
This amazing festival promises 3 days of foodie fun with over 100 food traders, tasty street food and thirst-quenching bars, chef demos, and more! Preventions such as an open-air market style with hand sanitizer stations and a one-way system will help keep your family safe while you continue to enjoy the fresh air and great food.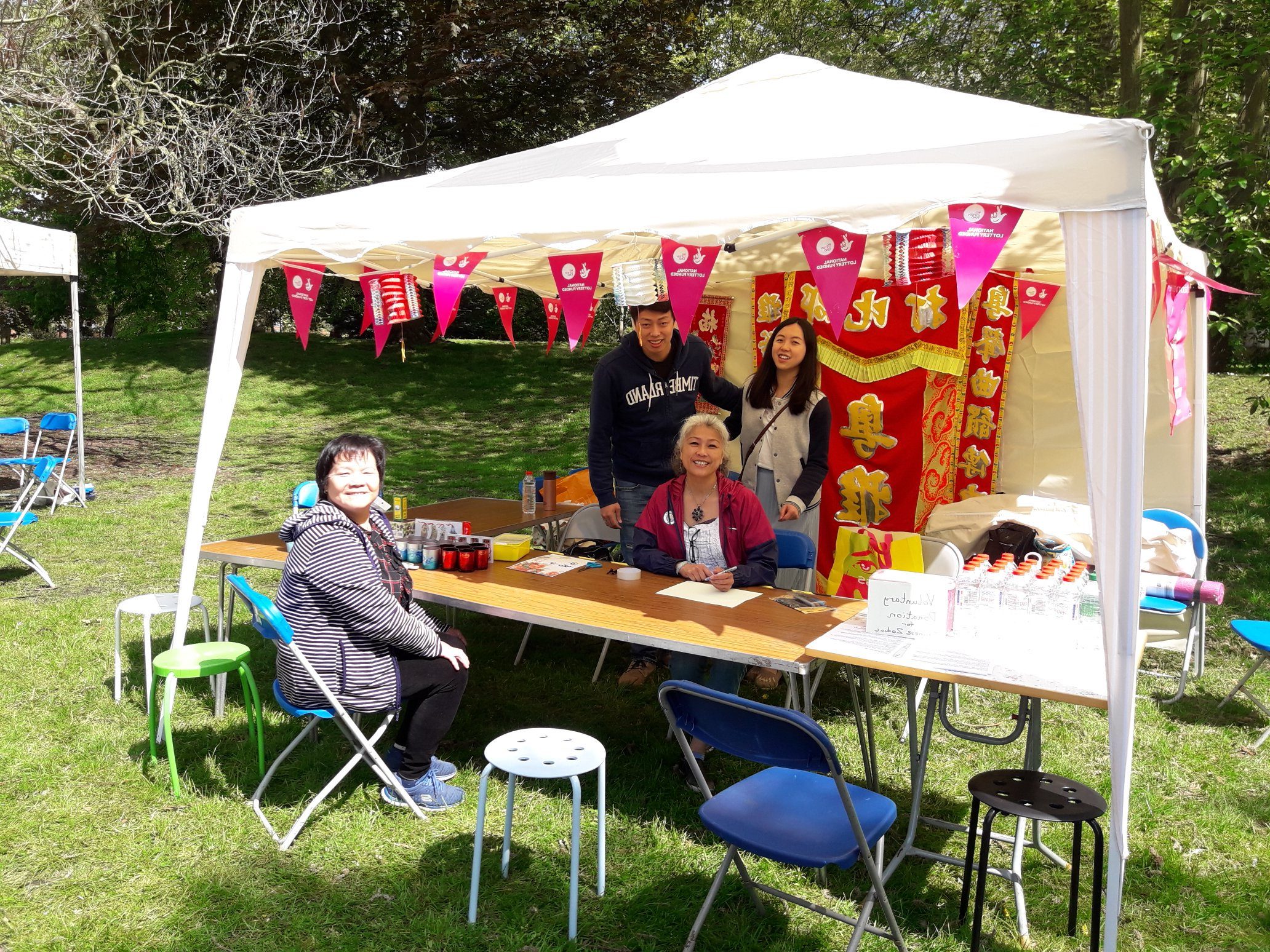 CANCELLED
Chatsworth International Horse Trials
An international world-class competition that also features a range of family-friendly activities, the Chatsworth International Horse Trial had a shopping village, and fine food for everyone. Dogs welcome!
9 May, 2021
Derby Arboretum May Fest
Held at Britain's first public park, the Derby Arboretum May Fest includes traditional activities and games; music and dancing; refreshments; garden plants, nature and wildlife activities. The 2021 event will be modified in line with government advice. Please consult the Friends of Derby Arboretum Facebook page for details
TBA
Derbyshire Food & Drink Fair
Derbyshire Food & Drink Fair is set within the grounds of Kedleston Hall, a National Trust property. Visitors to the fair have free access to 820 acres of National Trust parkland. There is also a music stage incorporated as part of the weekend of activities.
POSTPONED
Wirksworth Carnival & Well Dressing
Wirksworth Carnival is celebrated in conjunction with the traditional Well Dressings. The Carnival hosts three days of entertainment including children's entertainment, fantastic stalls including local groups and handmade items. We have a wheelbarrow race, running race, local team football on the rec, music evenings, rides and more! Plus we finish it off with a parade, music and food.
POSTPONED
WinsterFest
Live music, real ale, good food, camping, flushing toilets on site – what more can you ask for? Small and friendly WinsterFest, in the small village of Winster, near Matlock.
27 May - 05 June, 2021
Derby Book Festival
Derby Book Festival  is back for its sixth year! This year there is a programme of over 60 events across ten days to celebrate the joy of books and reading for all ages and interests. There is something for everyone with topics ranging from clouds to crime, railways to romance, walking to Wallis Simpson! There are book-related activities for families and children during the May half-term break, with many taking place outdoors at parks across the city. Derby Book Festival now has two great programmes of events each year. The main Festival, from 27 May to 5 June 2021, includes around 60 events and the Autumn Edition has 10 events over three days.
As part of a series of special spotlight focus pieces on the history of Derbyshire's festivals we worked with the organisers of one of Derbyshire's youngest arts festivals to put together a brief History of the Derby Book Festival, covering the festival's stratospheric rise since its launch 6 years ago.
27 May – 22 August, 2021
Derby Ram Trail
Brought to you by Derby Museum and produced by Wild in Art, the Derby Ram Trail is a spectacular free art sculpture trail coming to Derby in the summer of 2021. A flock of fabulously colourful and unique rams will take you on a trail around the beautiful city of Derby. The ram sculpture is based on the mythical Derby Ram from the 18th Century song, which according to legend was ten yards high with enormous horns and a huge flowing fleece. The story tells how people from all over came to see the huge Derby Ram, and we are excited that people will once again flock to Derby.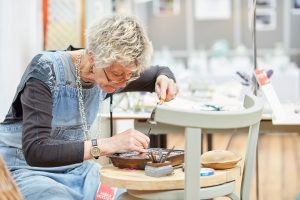 29 May – 31 May, 2021
Peak District Artisan's A Year of Wondering Exhibition
A Year of Wondering showcases some very personal work by members of the Peak District Artisan's community. Inspired by and completed during this time of restrictions and lockdown, this is a great opportunity to look through some truly incredible artwork while celebrating the association's 30th anniversary.
29 May – 31 May, 2021
Cliff Festival
Hosted by Cliff College, this is a festival aimed towards recreating and celebrating the sense of community we feel whenever sitting around a campfire. This year's event will be digital, the activities planned will still remind us that though we may currently feel isolated, we can still be united as one.
TBA
Belper Goes Green
An eco-festival featuring kids games and celebrating local living through activities centered around the natural environment. The festival seeks to teach ways to reduce our negative impact on our planet while connecting participants with nature.
01 June – 30 June, 2021
Derby Print Open
The Derby Print Open showcases the amazing contemporary printmaking work from talented artists all across the UK. In the past, the Derby Print Open extended out into the city, creating a 'Print Trail,' hosted by current Derby based small businesses to help display the work received and to help promote Derby as a creative hub for artists and makers.
CANCELLED
RHS Chatsworth Flower Show
Enjoy an inspirational day out packed with stunning show gardens, colourful floral displays, top nurseries, have-a-go workshops, unique shopping and delicious food and drink.
POSTPONED
Celebrating Cromford
This is a family-friendly festival in a beautiful World Heritage site setting with open gardens, steam engines, duck racing, literature and pudding competitions and canal boat pulling among other delights.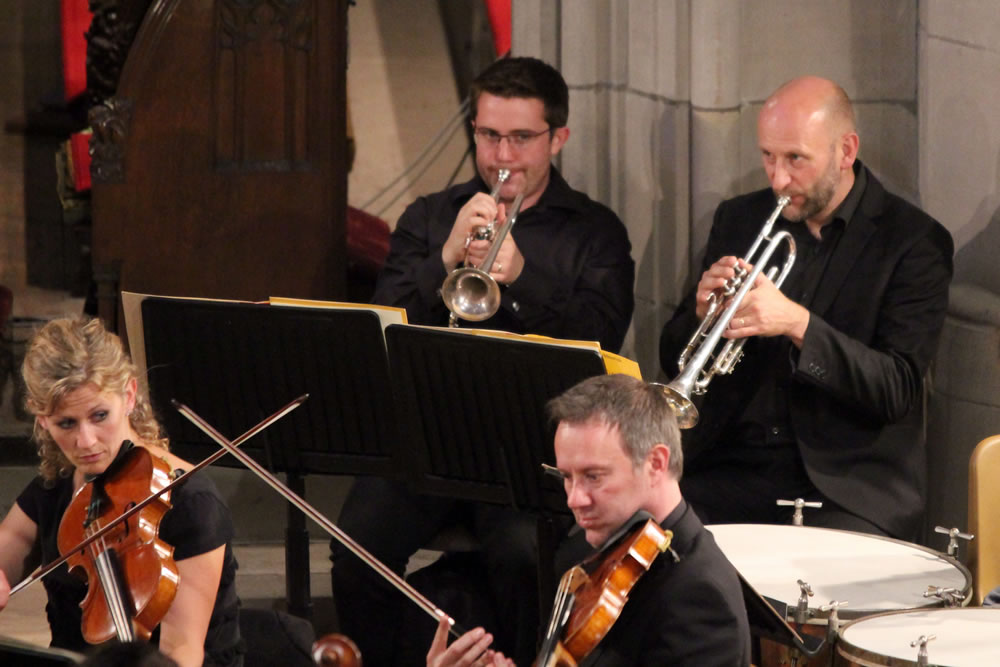 POSTPONED
Glossop Music Festival
The Glossop Music Festival brings high-quality classical music to a wide audience through their series of concerts throughout the summer in Glossop, High Peak, and Derbyshire.
POSTPONED
SIGNALS Festival
Held in the heart of Derbyshire's countryside, SIGNALS Festival is a one-day celebration of culture, films, and entertainment. With a labyrinth stage, film screenings, woodland walks and sculpture trails, food glade, forest bars, and a children adventure zone, there will be activities suited for visitors of all ages!
21 June – 1 October 2021
Ashbourne Festival
An exciting mix of entertainment in a rural setting, each year the Ashbourne Festival brings the best in performance art to the surrounding areas. With plenty of open-aired productions, concerts, and even a picnic, there's no better way to spend your summer!
CANCELLED
Chesterfield Canal Walking Festival
The Chesterfield Canal Walking Festival offers people guided walks – the majority of which are free to join – ranging from a children's walk of just two miles to the full 46-mile length of the canal.
CANCELLED
Derby Fake Fest
The Derby Fake Fest is an annual celebration that brings together six 'fake' bands to perform in front of a wide audience.
POSTPONED
Duffield Carnival & Music Festival
Many events are planned for your entertainment throughout the festival including the Duffield Carnival.
DATE TO BE RESCHEDULED
Exile Music Festival
A well-established small, family friendly music festival held at Sabine Hay just outside Darley Dale in the grounds of a private house, set in a tranquil tree-lined valley away from the hustle and bustle of everyday life. The festival hosts an eclectic mix of bands, a real-ale bar and on-site catering. Various activities for the children such as story-telling, games and a fancy dress parade
CANCELLED
Chesterfield Canal Festival
The Chesterfield Canal Festival celebrates one of England's most beautiful waterways.
POSTPONED
South Derbyshire Festival of Leisure Weekend
A free, family-friendly festival located in the beautiful surroundings of Maurice Lea Memorial Park, Swadlincote. A fun-packed weekend crammed full of live music, arena entertainment, dance, theatre, displays, craft stalls, lots of sports taster activities, brass bands, children's fairground attractions, refreshments and much more!
CANCELLED
Bakewell International Day of Dance
A celebration of dance and music from around the globe, showcasing a wide variety of dance styles at venues around the town on this busy and vibrant day. Dance workshops introduce beginners to the range of styles showcased and there's something for everyone with lots of events free.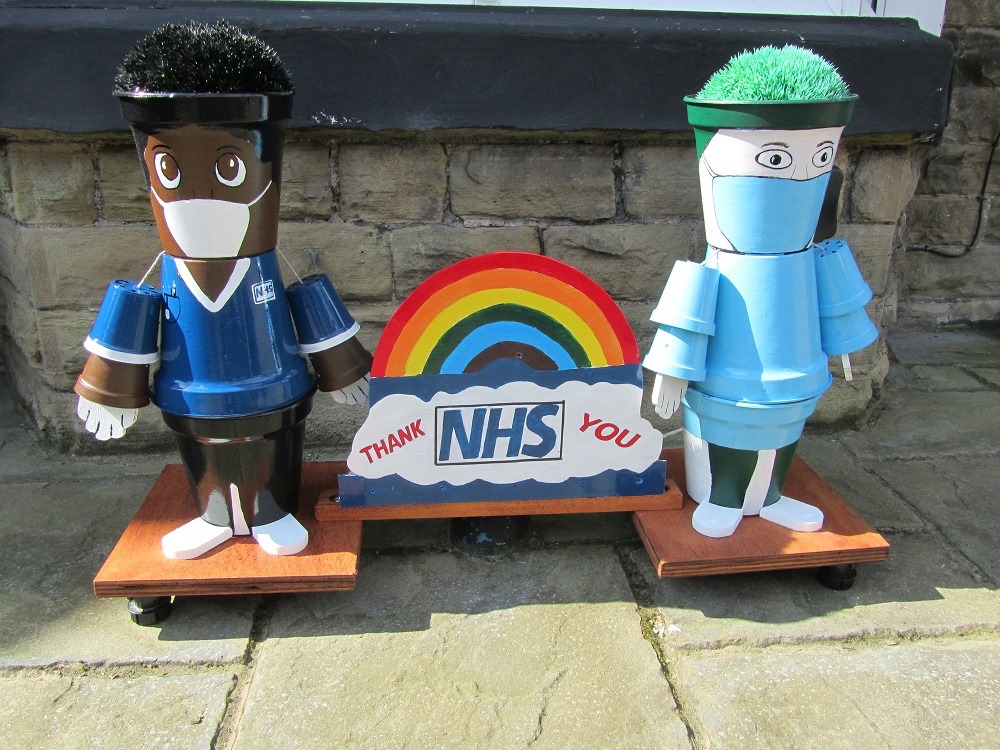 July & August, 2021
Buxton Flowerpot Trail
Following last year's 'lockdown trail', the Buxton Flowerpot Trail returns to its usual spot of July and August, alongside the town's summer festivals and school holidays. Community arts group, Funny Wonders, who coordinate the trail, welcome and encourage all in and around the town to get involved – households, businesses, schools and community groups – to make a flowerpot creation for the trail.  If you need some pots, you can pick some up for free at Funny Wonders' stall on the market on Saturday 1st May. Instructions and decorations will also be available. To register a location for the trail, please email hello@funnywonders.org.uk with the address by Friday 25 June.
02 July – 04 July, 2021
Timber Forest Festival
Step into an incredible weekend festival of debate, celebration and reflection in the National Forest. Timber invites you to stand up and be counted as we rethink our relationship with trees and forests.
CANCELLED
Eckington Festival
The Eckington Summer Festival is a free community event, and boasts a vast array of craft and other stalls together with food and drink, a fully licensed bar, live bands and entertainment, dog shows and competitions, children's fairground attractions, and much more. Starting at 1PM and going until 7PM, there will be plenty to do and see, and lots of fun for the whole family.
07 July – 25 July, 2021
Buxton Festival Fringe
One of the largest arts festivals in England. An open festival that does not select or censor, it runs alongside the Buxton Festival, with hundreds of events happening around the town and further afield.  Many artists use it as a preview before appearing at Edinburgh Festival Fringe. The Fringe is a charity run by volunteers. Art on the Railing event is postponed until Saturday July 17th 2021.
08 July – 25 July, 2021
Buxton International Festival
Recognised nationally and internationally as one of the UK's leading arts festivals, Buxton Festival is a summer celebration of the very best opera, music and literature at the heart of the beautiful Peak District.
CANCELLED FOR 2021
Stainsby Festival
Stainsby Festival is a well-established, intimate and family-friendly music event in a beautiful rural setting, held in large marquees on a greenfield site in the picturesque hamlet of Stainsby in North Derbyshire.
POSTPONED to 10th-12th September
The Great Dome Art & Design Fair
Held annually in Buxton, The Great Dome Art & Design Fair is the Peak District Artisan's event aimed at showcasing numerous original artworks while giving visitors a chance to purchase unique gifts, listen to live music, and attend talks and demos.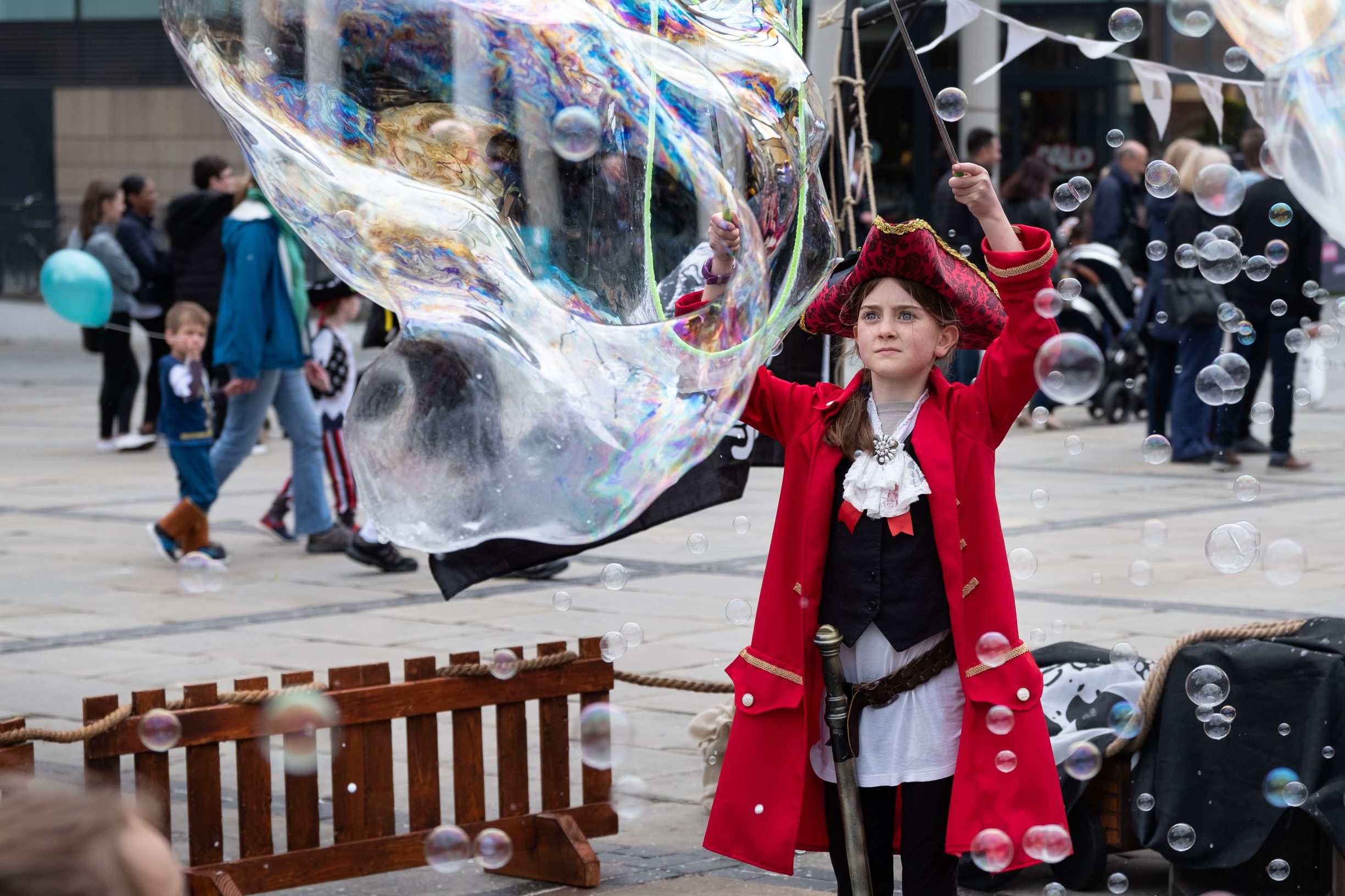 New Date: 30 August 2021
Furthest From The Sea Festival
Performance, participation and piratical shenanigans for all the family. Come and enjoy this free family festival on Cathedral Green with some of  Derbyshire's finest homegrown actors, dancers, poets, musicians, makers and more. It's Arrrrr 8th year!
28 July 2021
Chesterfield Medieval Fun Day
This festival marks a day when Chesterfield remembers its medieval heritage with an encampment, battling knights, fun fair, medieval entertainment and lots more. To ensure that everyone will be able to enjoy this day of pure medieval fun, this year's event will be held virtually.
29 July – 31 July, 2021
Rock & Blues Festival
For one weekend a year, The Coney Grey Showground in Pentrich is home to the Rock and Blues Custom Show & Old School Weekender. Three days of live music on three stages + Two day indoor Custom Show = One Serious Weekend Party.
CANCELLED FOR 2021
SpoonFest
SpoonFest is the international celebration of the carved wooden spoon! Spoonfest has everything that any spooncarver could ever desire: masses of green wood, lots of sharp tools to try out for free, the best carvers in the world doing free demonstrations – a wonderful festival atmosphere in the heart of the Peak District countryside.
CANCELLED FOR 2021
Y-Not Festival
This small, fresh and loud festival promises a carefree and good-time atmosphere. Offering stunning panoramic views of the countryside, a fully stocked bar of local ales and ciders, a mouth-watering selection of food and more live music than you could ever possibly take in, all you need to provide is the memories (and a killer fancy dress outfit).
CANCELLED
Indietracks
A unique music festival; each year around 50 new and established indiepop artists perform across a range of stages at the festival. Visitors are free to enjoy steam train rides, railway attractions and museums, discos, art and craft workshops, great food and a selection of real ales.
11 August – 15 August, 2021
Bloodstock
Bloodstock is the UK's largest heavy metal open air festival that features the greatest names in heavy metal music in it's packed programme, held in Catton Park.  Hurry for tickets though as they sell out fast.
11 August – 15 August, 2021
Barlow Carnival
Barlow Carnival is a week packed full of fun and entertainment for all the family. The highlight of the week is Carnival Day with a parade, Carnival Queen, floats, bands and fancy dress through the village.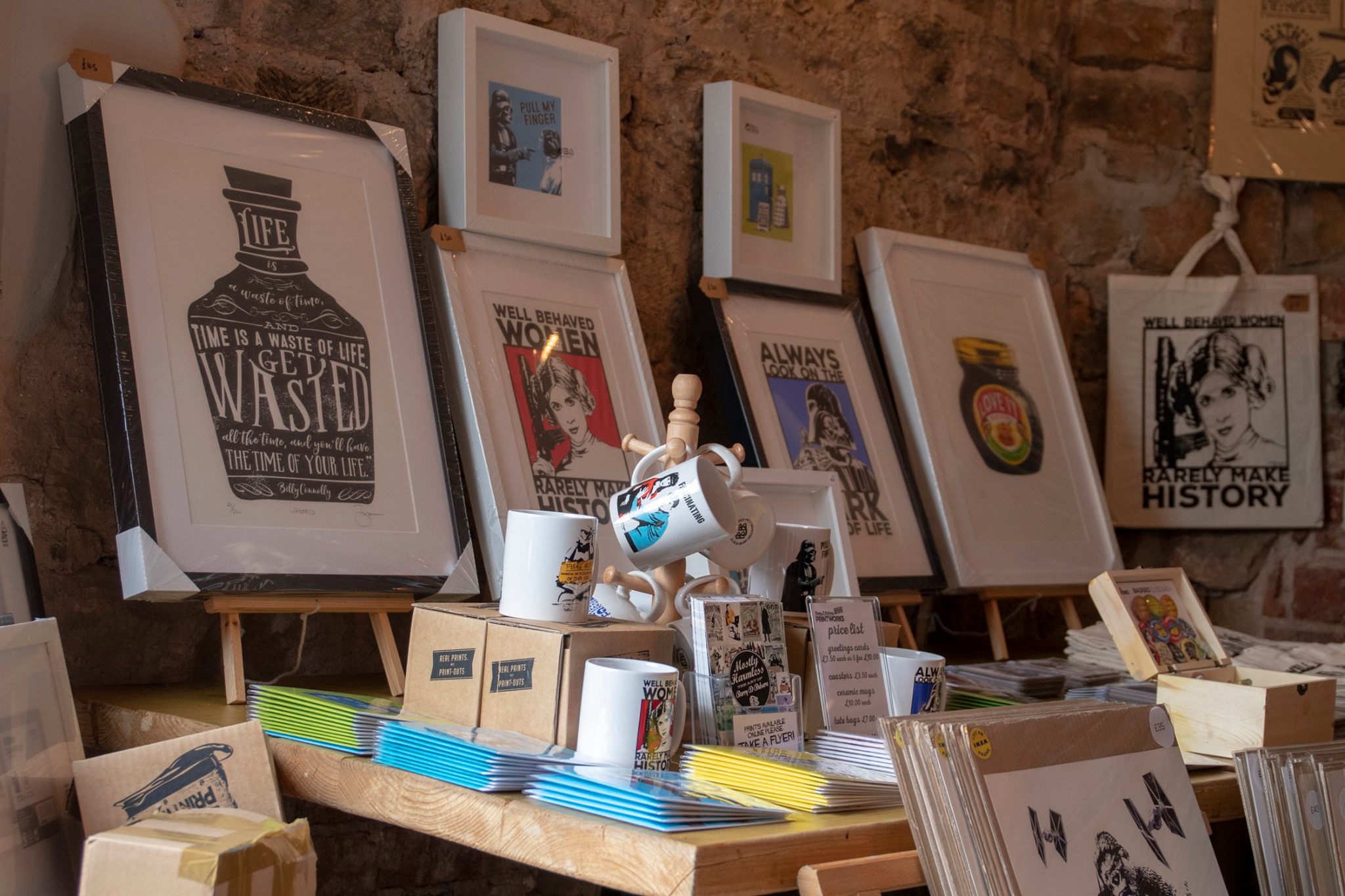 29 August – 30 August
Belper Arts Trail
The Belper Arts Trail features well over 100 artists in over 50 venues around the centre of Belper involving shops, businesses, pubs, churches and private houses. Captain Dan and the pirates will return for the children at the Ritz cinema and there will be food, drink, activities and a full  programme of music in the Memorial Gardens with hidden gems elsewhere. A fabulous weekend and one of the highlights of Belper's year.
27 August – 29 August
Hannells Darley Park Concert
Presented by Derby LIVE and celebrating the Derby Silk Mill's 300th anniversary as well as the reopening of the Museum of Making, the Hannells Darley Park Concert is a great outdoor event spanning over a three day weekend at the end of August. With movie screenings, live classical music concerts, and even fireworks, this will be a celebration you do not want to miss!
11 September, 2021
Tideswell Food Festival
Tideswell will celebrate its 10th year (2021) with a superb range of food and entertainment. Visit the festival and discover local food traders, artisan food stalls, and an indoor artisan crafts market, all guaranteed to tickle your taste buds and excite your love of all things hand made, as well as singing and dancing.
 15-26 September, 2021
Duffield Arts Festival
Duffield Arts Festival has a broad programme of performances, workshops and talks across the fields of music, drama, art and books, plus much more. Includes the Duffield Scarecrow Festival which kicks off the week. 
3-5 September, 2021
Chatsworth Country Fair
Featuring celebrity chefs, entertainers, and a grand ring, the Chatsworth Country Fair is held yearly at the heart of the peak district, attracting visitors from every corner of the country.
10 September – 12 September, 2021
Whitwell Festival of Music
A community event in a village setting, the Whitwell Festival of Music is run by a small team of volunteers (Whitwell4Ward), and over the years has raised thousands of pounds for local causes. Featuring a wealth of musical and artistic talent across all genres – the festival also offers a range of locally brewed real ales, ciders, value-for-money food, arts and music workshops and children's activities.
10 September – 19 September, 2021
Wirksworth Festival
The Wirksworth Festival is a leading rural arts festival that has been around for nearly three decades. Enjoy the work of more than 150 artists plus an inspiring programme of performances and events in this historic market town, right at the heart of the Derbyshire Dales.
11 September – 12 September, 2021
Wardlow Mires Pottery & Food Festival
A celebration of the table in the heart of Peak District, the Wardlow Mires Pottery & Food Festival highlights the impressive work of professional crafters all across the country, as well as incredibly talented chefs.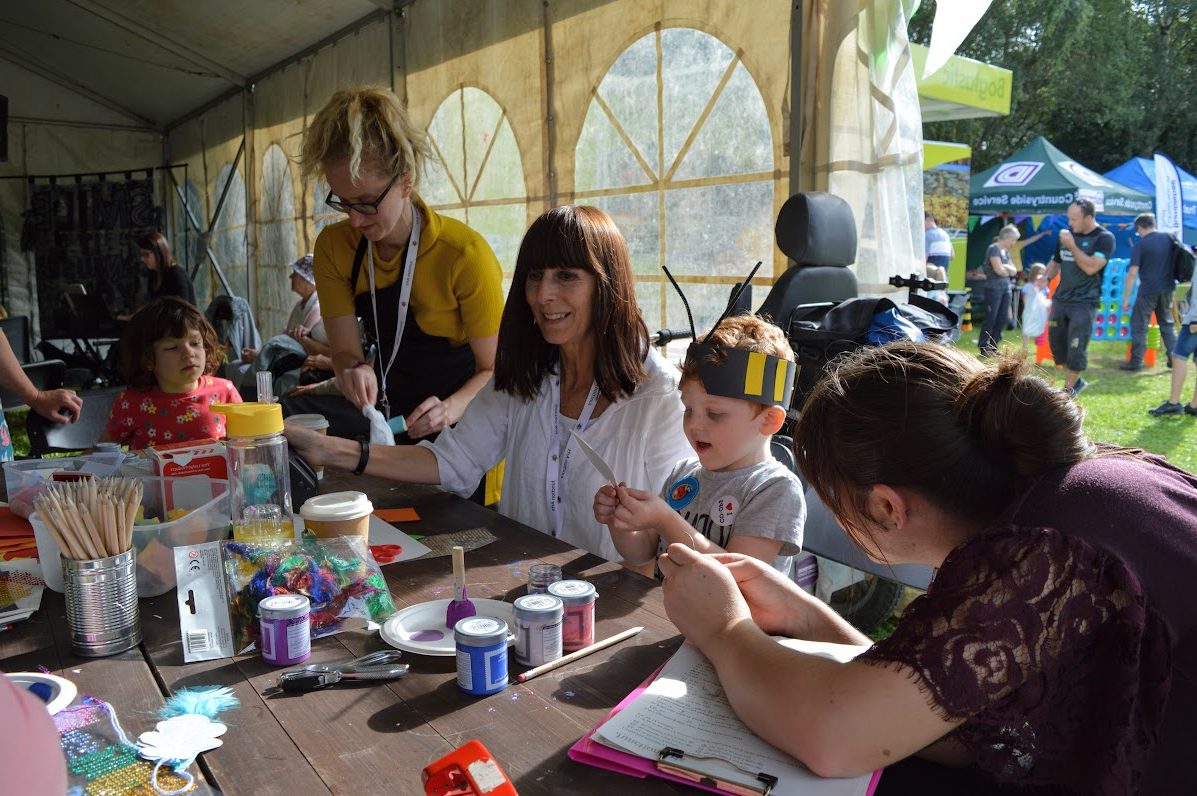 11 September – 12 September, 2021
Tapton Lock Festival
A wonderful weekend for all the family along the banks of the beautiful Chesterfield Canal at Tapton Lock. If you enjoy outdoor theatre, great music, arts and crafts workshops, canoeing, boat rides and lots more, this is the place to be! More information can be found on the Junction Arts website. 
18 September, 2021
The Long Eaton Carnival
With a whole week dedicated to raising money for the local, the Long Eaton Carnival started in 1931 will be celebrating its 90th anniversary in 2021. 
10 September – 26 September, 2021
New Mills Festival
The 2021 New Mills Festival aims to celebrate, question, experience every element of life from tradition of the Home Farm tracking the rhythm of the seasons to anywhere your imagination might take you within your four walls. We'd like everyone to come with us on our journey "Home"!
TBA
Matlock Bath Illuminations
The Matlock Bath Venetian Boat Builders' Association decorate themed models with an array of coloured lights which are mounted on rowing boats and paraded on the River Derwent each Saturday and Sunday, giving a unique and luminous display. Plus a firework display every Saturday evening.
18 September – 19 September, 2021
Melbourne Festival
Melbourne Festival has established itself as the highlight of South Derbyshire's cultural calendar.  Each Autumn the Festival brings a celebration of the Creative and Performing Arts to this gem of a village in South Derbyshire just half an hour from Derby, Nottingham and Leicester. Features live music, theatre, comedy and much more!
As part of a series of special spotlight focus pieces on the history of Derbyshire's festivals we've put together a brief History of Melbourne Festival, so that you can learn more about this vibrant South Derbyshire arts festival.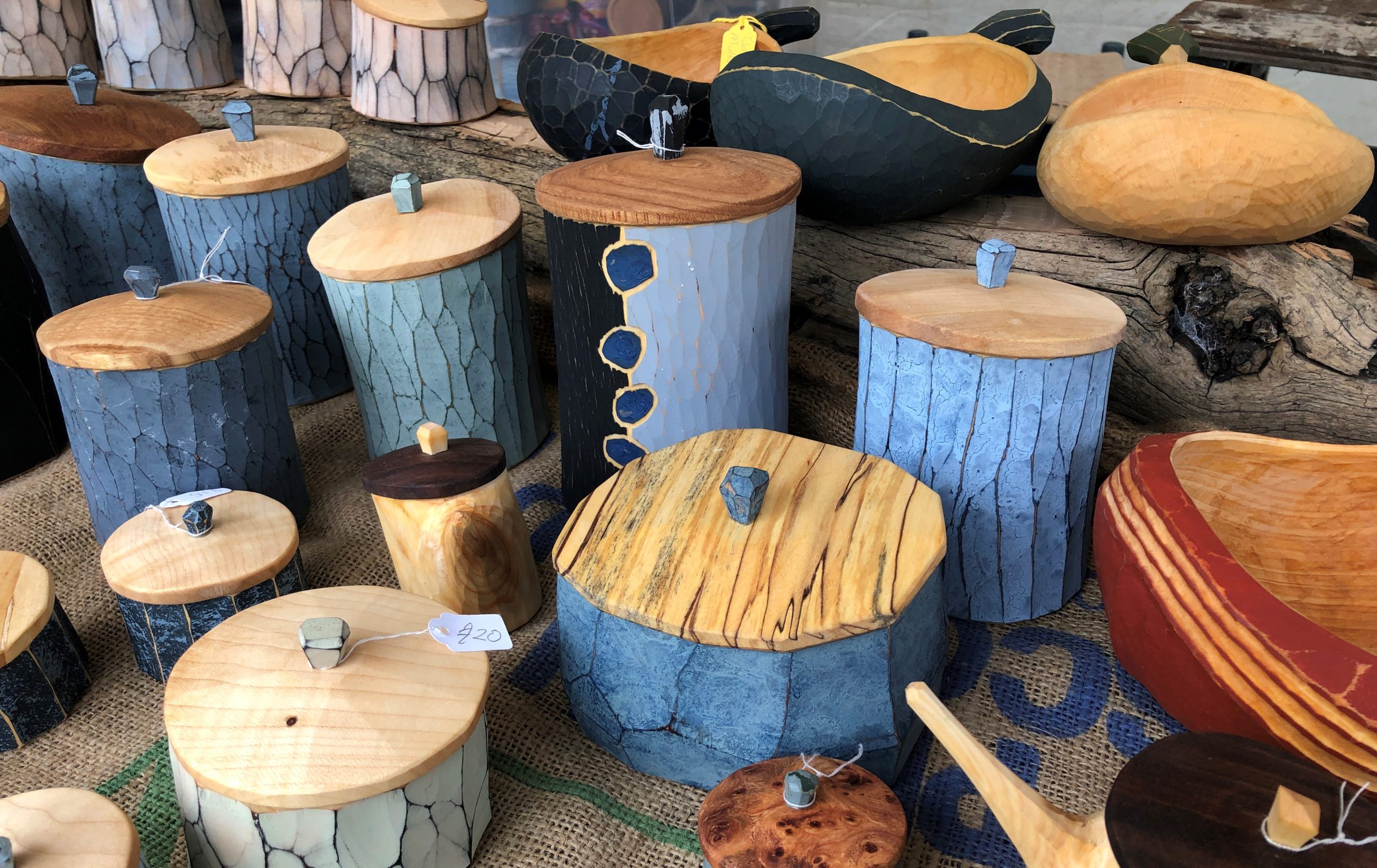 18 September – 19 September, 2021
Derbyshire Woodland Festival
In the grounds of Elvaston Castle Country Park, a weekend feast of entertainment for all the family celebrating traditional and contemporary woodland crafts. Watch experts or have a go yourself. Wood carving, furniture and bushcraft, alongside outdoor theatre, storytelling, working horses and traditional fairground rides.
POSTPONED
Chatsworth Arts Festival
The Chatsworth Arts Festival offers a dynamic weekend of culture, thought and performance from artists, makers and designers.
25 September, 2021
Derby Feste
Aimed at bringing communities together, Derby Feste has been showcasing the artistic wonders of the city in a spectacle that will leave you breathless… This year, they'll be tackling the challenges presented by the pandemic by finding new virtual ways to support their local artistic community.
01 October – 03 October, 2021
Derby Folk Festival
Featuring concerts from a huge range of artists and a full programme of sessions, dance displays, workshops, craft stalls and a great atmosphere throughout the weekend.
03 October, 2021
Bolsover Festival of Brass
One of the leading Brass Band entertainment contests being held today, the Bolsover Festival of Brass produces a live broadcast around the world to an audience of over 15,000 in addition to the home audience.
22-24 October 2021
Repton Literary Festival
The Repton Literary Festival brings an exciting mix of events from Vikings to Roald Dahl and Detectives to Black Beauty!
TBA
Family Arts Festival, Derby
The Family Arts Festival offers a selection of shows and events perfect for grown-ups and younger ones alike.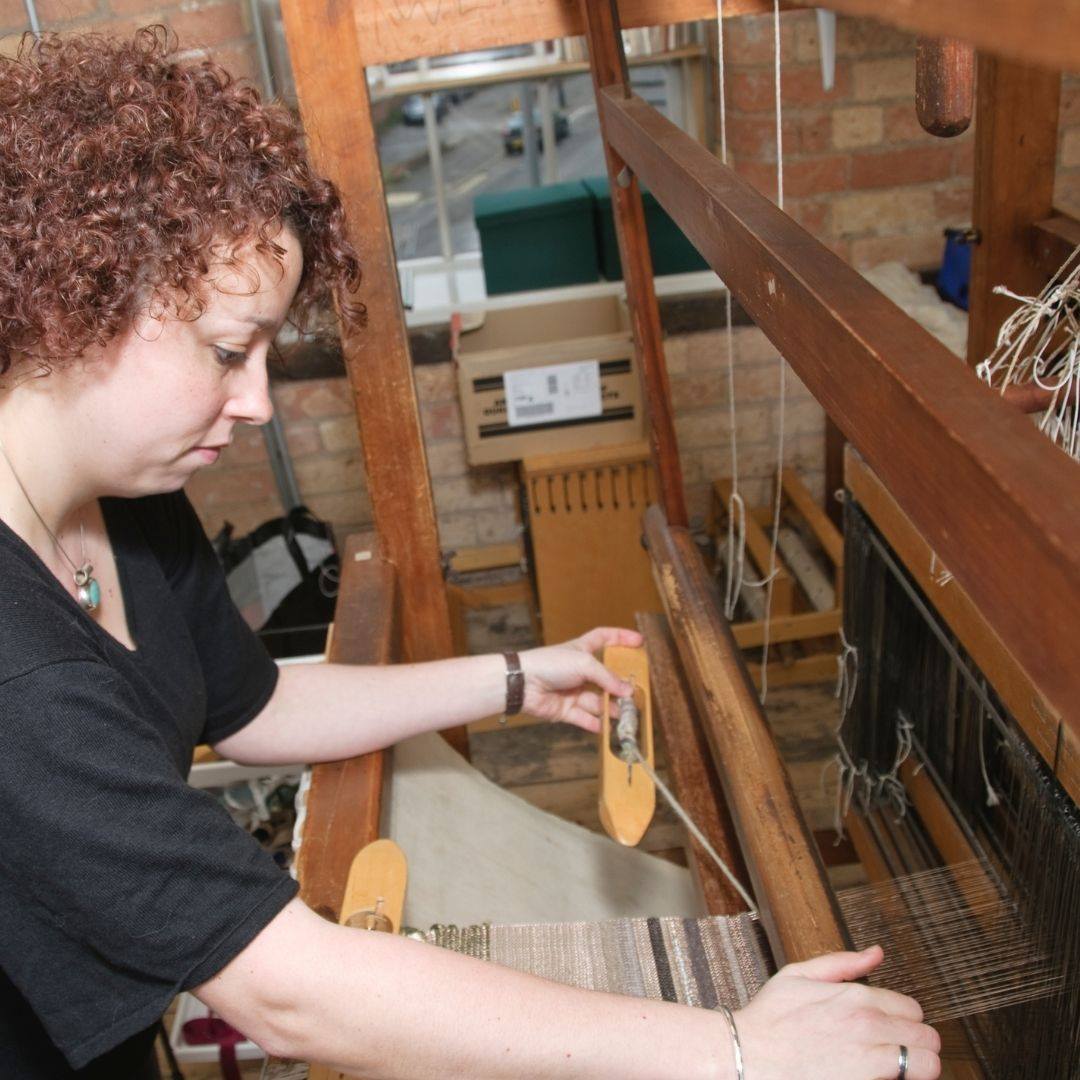 TBA
Derwent Valley Mills Discovery Days
The Discovery Days Festival is the biggest annual event in the Derwent Valley Mills World Heritage Site.
16 October – 17 October, 2021
Autumn Art Fair
17 November – 22 November, 2021
Derby Film Festival
One of the leading film festivals in the UK, the Derby Film Festival brings together film fans, film makers and industry figures for ten days of screenings, previews and showcase events with major figures from the world of film accompanied by panel discussions, workshops and master classes.
26 November – 28 November, 2021
Banks Mill Open Studios
Visit Banks Mill to meet and support over 50 artists, designers, makers and creative service businesses. This is your opportunity to browse five floors of creative space and meet the people behind the designs.
TBA
UK Ghost Story Festival
Presents a host of readings, author interviews, talks, film screenings, workshops and much more, this phantasmagoric celebration takes place in one of the UK's most haunted cities.
TBA
Bolsover Christmas Festival and Lantern Parade
Bolsover bursts with festive traders, family entertainment and food and drink stalls during their annual Christmas Festival. Bring your lantern and help light up the streets as the mesmerising lantern parade winds its way around the streets creating a spectacular bright winter night.
TBA
Bonnie Prince Charlie Parade
Hosted annually by the Charles Edward Stuart Society and hosted by Swarkestone and Derby, this commemoration of the 1745 Jacobite rebellion with an amazing parade.
26-29 May, 2022
The Bearded Theory Festival
The Bearded Theory festival is an independent music festival held in the beautiful grounds of Catton Park in Derbyshire. This year the festival will be held throughout four days during the late summer.