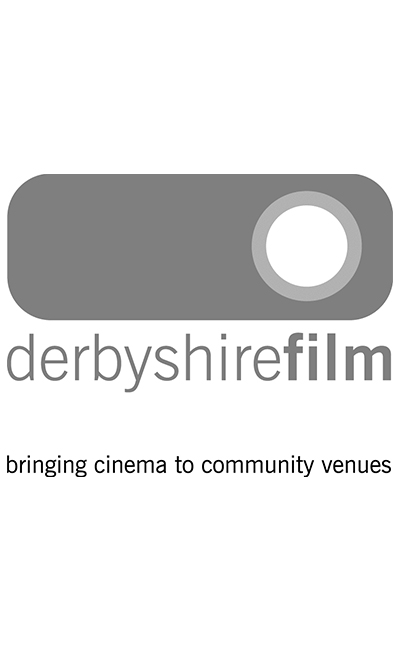 Derbyshire Film is a network of voluntary promoters that screens films in alternative venues, particularly in areas where cinema might not otherwise be available.
These voluntary promoters are based at venues as diverse as village halls, community centres, schools and colleges – anywhere that is a meeting point for local people and can provide some very basic facilities.
If you want help turning your local venue into a temporary cinema, then contact your nearest Derbyshire Film promoter.  
These national organisations might also be able to help:
Derbyshire Local Film Groups and Independent Cinemas, 2021

Bakewell & Ashford Film Society 
Contact: Joy Thrower, joythrower@yahoo.com
Website: www.bashfilms.org.uk 
Venue: The Medway Centre, Bakewell

Bakewell Town Hall – Film Friday 
Contact: Helen Swift, 01629 810152, enquiries@bakewelltownhall.co.uk
Website: www.bakewelltownhall.co.uk
Venue: Assembly Room Theatre
Belper – The Ritz Cinema 
Contact: 01773 822224, info@ritz-belper.co.uk 
Website: www.ritz-belper.co.uk 
Venue: The Ritz Cinema, Belper

Buxton Cinema 
Contact: Kerry Allsop, kallsop@boh.org.uk
Website: https://buxtonoperahouse.org.uk/cinema 
Venue: Buxton Cinema at the Pavilion Arts Centre, Buxton
Buxton Film 
Contact: admin@buxtonfilm.org.uk
Website: www.buxtonfilm.org.uk
Venue: The Pavilion Arts Centre, Buxton
Chesterfield, The Pomegranate Theatre
Contact: Wendy Blunt, Wendy.Blunt@Chesterfield.gov.uk
Website: https://chesterfieldtheatres.co.uk/whats-on/film.aspx
Venue: The Pomegranate Theatre, Chesterfield

Darley Dale Film Society 
Contact: Ed Runham, 01629 732898, rundells@btinternet.com 
Venue: Methodist Hall, Darley Dale

Derby QUAD
the independent cinema for the county and also screens outdoor films around the county in the summer 
Contact: 01332 290606, info@derbyquad.co.uk  
Website: www.derbyquad.co.uk  
Venue: QUAD, Derby and various venues around Derbyshire 

Eyam 
Contact: 01433 631746
Website: https://www.eyamvillage.org.uk/whats
Venue: Mechanics' Institute

Furness Vale – Furness Films
Contact: furnessvalefilms@gmail.com
Website: www.furnessclub.co.uk/furness-films 
Venue: Furness Vale Social Club 
Hathersage Film Club 
Contact: Martin Robinson, m.h.robinson@sheffield.ac.uk
Website: www.hathersagefilmclub.co.uk
Venue: Hathersage Memorial Hall
Holbrook Community Cinema 
Contact: Siobhan Burton, Clerk@holbrookderbyshire.co.uk
Website: https://holbrookderbyshire.co.uk/
Venue: Arkwright Village Hall, Moorside Lane, Holbrook
Holymoorside
Contact: Ann Grinbergs, avgrinbergs@gmail.com
Website: www.holymoorsidearts.co.uk
Venue: Holymoorside Village Hall, S42 7DX (The venue is accessible for visitors with mobility requirements and all films are shown with SDH subtitles)
Melbourne Assembly Rooms
Contact: 01332 863532
Website: http://www.melbourneassemblyrooms.co.uk/
Venue: Melbourne Assembly Rooms, High Street, Melbourne

Middleton-by-Wirksworth – Cinema Middleton
Contact: Sue Stockwell, sue.stockwell45@w3z.co.uk
Website: https://middleton-wirksworth.co.uk/cinema/
Venue: Middleton-by-Wirksworth Village Hall
New Mills – Cinema@SpringBankArts 
Contact: 01663 308202, admin@springbankarts.org.uk
Website: www.springbankarts.org.uk
Venue: Spring Bank Arts Centre, New Mills
Over Haddon 
Contact: filmclub@ohvh.org.uk
Website: www.ohvh.org.uk/clubs/film-club 
Venue: Over Haddon Village Hall
Parwich Film
Website: https://parwich.org/category/films/   
Venue: Parwich Memorial Hall
Somercotes Cineroom 
Contact: somercotescineroom@gmail.com 
Website: https://www.somercotescineroom.com/
Venue: Somercotes Village Hall
Tansley Film 
Contact: enquiries@tansleyfilm.org.uk  
Website: www.tansleyfilm.org.uk 
Venue: Tansley Village Hall
Wirksworth – The Northern Light Cinema 
Contact: 01629 337513, info@tnlcinema.co.uk
Website: www.thenorthernlightcinema.co.uk 
Venue: The Northern Light Cinema, Wirksworth
Plus
, there are these commercial cinemas in the county:
Chesterfield, Cineworld: https://www.cineworld.co.uk/cinemas/chesterfield/8039#summary 
Derby, Odeon Luxe: https://www.odeon.co.uk/cinemas/derby/32/ 
Derby, Showcase Cinema de Lux:
https://www.showcasecinemas.co.uk/cinema-info/showcase-cinema-de-lux-derby 
Ilkeston, Scala Cinema: https://reelcinemas.co.uk/ilkeston/now/
Swadlincote, Odeon: https://www.odeon.co.uk/cinemas/swadlincote/185/