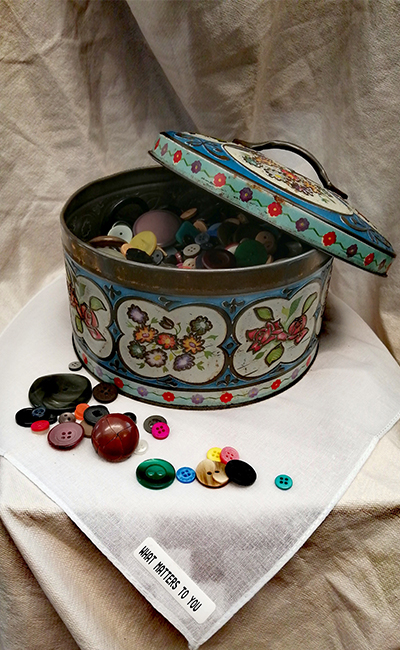 Around 25% of GP consultations can offer no medical solution for the patients' concerns because at the root of their worries are problems that are social in nature rather than medical. In response the NHS have rolled out a new social prescribing service in the UK. Social prescribing is the process by which GPs and others refer someone to a Link Worker, who is a new professional in the health system who can spend more time with the patient identifying what matters to them and help put things in place that might ultimately improve their health and wellbeing. This often involves referring the patient to social solutions such as arts and culture, sports, nature, financial support and housing.
Arts Derbyshire are undertaking development work, funded by Public Health, focused on how the culture, health and wellbeing sectors can work together to ensure that social prescribing clients have good access to the County's cultural offer. We are aiming to do this in a strategic but nuanced way.
Our first initiative is an artist led programme, Cultural Prescriptions, that aims to support Link Workers during the Covid pandemic and explore creative ways of working with clients to deliver social prescribing in a socially distanced world.
"I really enjoy the links we're making between objects and people. There's a lot to explore here. Thanks everyone."
Social Prescribing Link Worker feedback during Cultural Prescriptions session.
"It shows where 'what matters to me' can lead if given opportunity to."
Debbie Rushworth, Social Prescribing Link Worker
For more information, contact Deborah Munt on deborah@artsderbyshire.org.uk