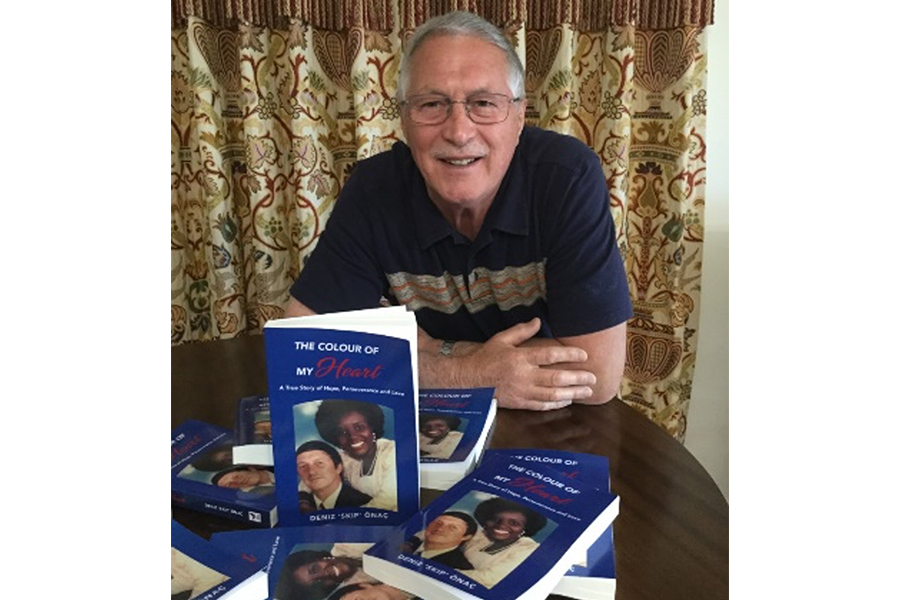 "I hope you too will celebrate the fact that the real colour of all human hearts is love."
'The Colour of my Heart' is the latest publication from Derbyshire-based author, Deniz 'Skip' Önaç. A true story of hope, perseverance and love, Deniz's book was written in 2020-2021, during the Coronavirus pandemic.
About the author:
Deniz 'Skip' Önaç was born and raised in England's beautiful Peak District. After completing his Physics degree at UCL in 1971, he was selected by Voluntary Services Overseas, (VSO), to teach at a flagship comprehensive school in rural Clarendon, Jamaica. Whilst there, he soon realised that teaching was his true vocation. Instead of returning to complete a post-graduate study in London, Skip remained in Jamaica, immersing himself in its culture, dialect and music.
While there, he fell in love with Joan, a beautiful, black, Jamaican History teacher, whom he married in 1977 after a remarkable courtship. Although formerly agnostic, after much deliberation he embraced Christianity as his personal faith, and devoted all his musical energies into leading one of Jamaica's top Gospel bands.
In 1985, and shortly after the birth of their son, David, 'Skip' and Joan relocated to the Bahamas, where Skip served as a High School Principal at Kingsway Academy. Having returned to the UK in 1995, Skip and Joan's inter-racial marriage is as strong as ever after more than 44 years.
The Colour of My Heart is available to purchase from the Amazon Bookstore (ISBN: 9781838283858)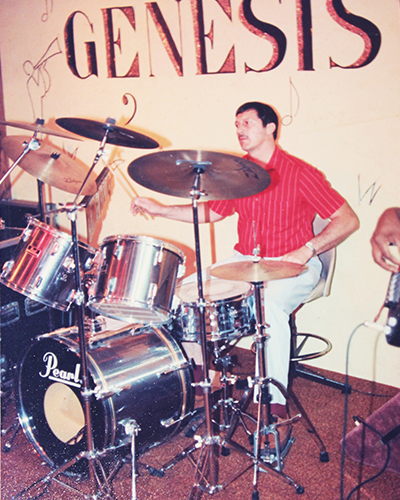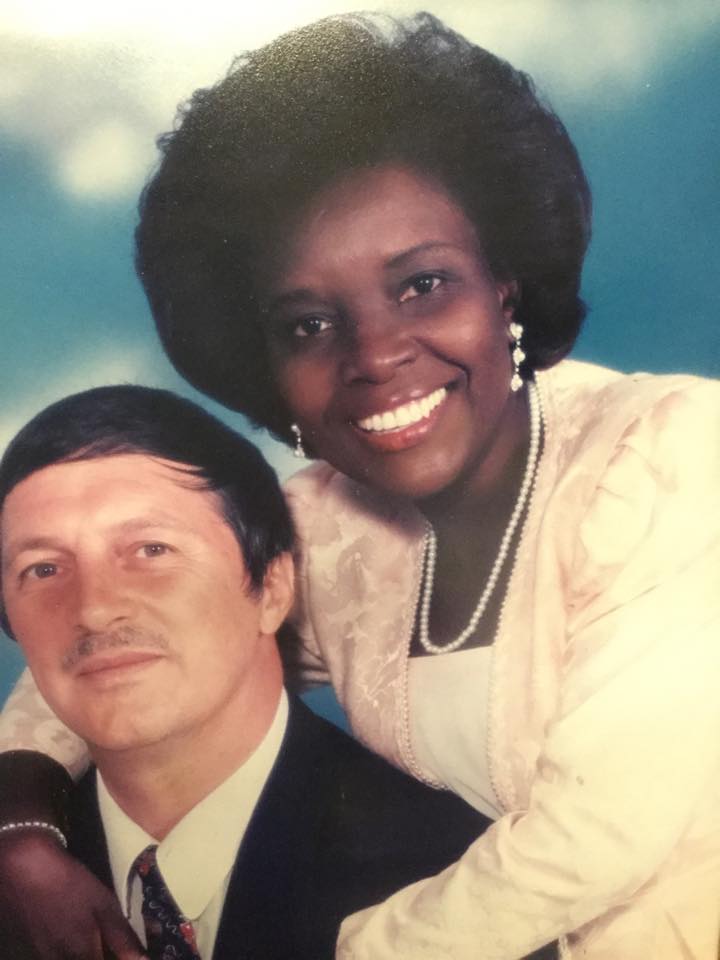 Pictured above: Deniz playing the drums, alongside a picture of Deniz with his wife, Joan
"I wrote the book to capture the fascinating memories of the most transformational 14 years of my life, before they disappeared into the mists of forgetfulness. During this eye-opening period, living in Jamaica during the 1970's and 80's, I came to the realisation that having the same colour heart as everyone else, I should show the same love to every other human being, irrespective of their race, colour or creed.  Sharing my personal story through 'The Colour of my Heart' gave me the opportunity to promote this philosophy".
Pictured above: Deniz in his role as a sound engineer at a large Gospel concert
This book is published by Listening To Your Voice Publishing which aims to serve the community. The founder, Annette Ruth Pearson encourages individuals to persevere when they encounter hard times. She shares practical valuable techniques and insight, in a creative way, to help authors publish their own personal stories.
Deniz 'Skip' Önaç is available for interviews for television, radio, news features, panel discussions, newspapers, and magazines. The author is available upon request. 
Email: denizengyn@btinternet.com