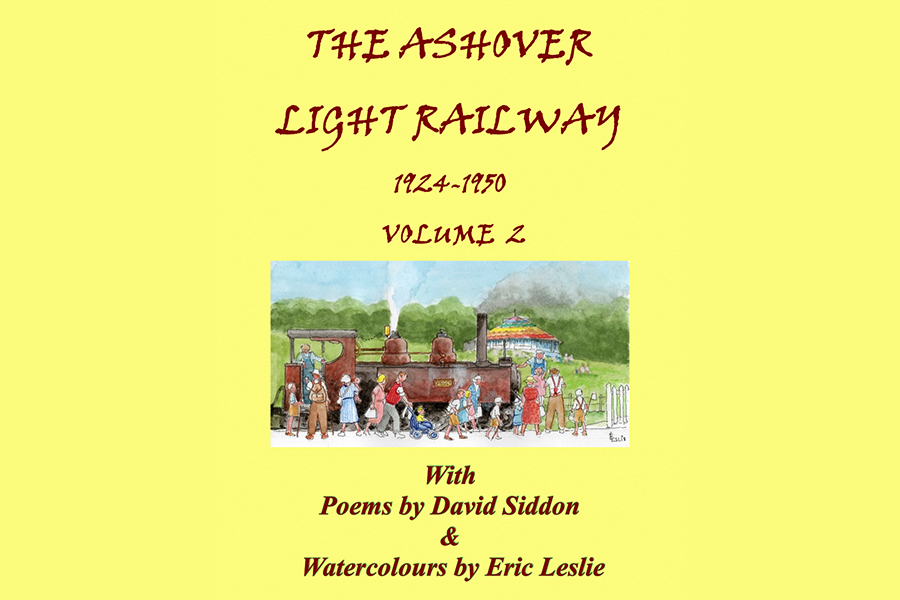 David Siddon, along with watercolour illustrator Eric Leslie, releases his latest poetry book The Ashover Light Railway 1924-1950, volume 2.
Volume 2 of a Book of Poems includes an introduction by David Siddon with another 18 poems and supporting photographs from Bob Gratton's collection and a magnificent collection of watercolours and drawings from the late talented railway artist Eric Leslie.
All proceeds from the book sale go towards restoring the old Ashover Light Railway and preserving its heritage. The author is also available for readings with contributions to the Ashover Light Railway Society (ALRS).
You can visit the Alrs_sales eBay page today and shop the full range of of books, calendars, illustrations and greeting cards.