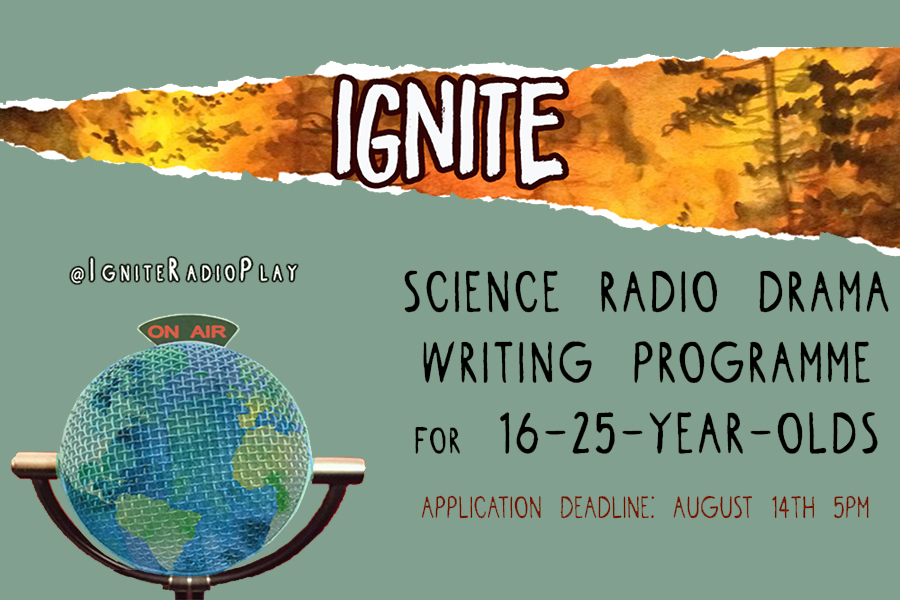 IGNITE Radio have launched a writing development programme for UK-based 16-25-year-olds in partnership with RADA and the Royal Society of Chemistry.
So, what is the opportunity about? The Radio Drama Writing project involves six 16-25-year-olds who will be selected to develop 10-minute audio play over a series of zoom workshops with industry mentors, all of which will then recorded at RADA before being published as podcasts.
This opportunity is open to writers, scientists, spoken word artists, comedians, sound designers and anyone else who's interested in applying. No previous experience is necessary, and since it's entirely remote and open to creatives from across the UK. Those involved will each receive a fee of £350 for the project.
If you're interested in learning more about this fantastic opportunity, application forms and all information are provided on the RADA website here:
https://www.rada.ac.uk/about-us/news-and-press/ignite-science-radio-drama-partnership-rada/
The deadline for applications is Saturday 14th August 2021.
Make sure to follow IGNITE Radio on Instagram and Twitter @to keep up with their short audio drama series!