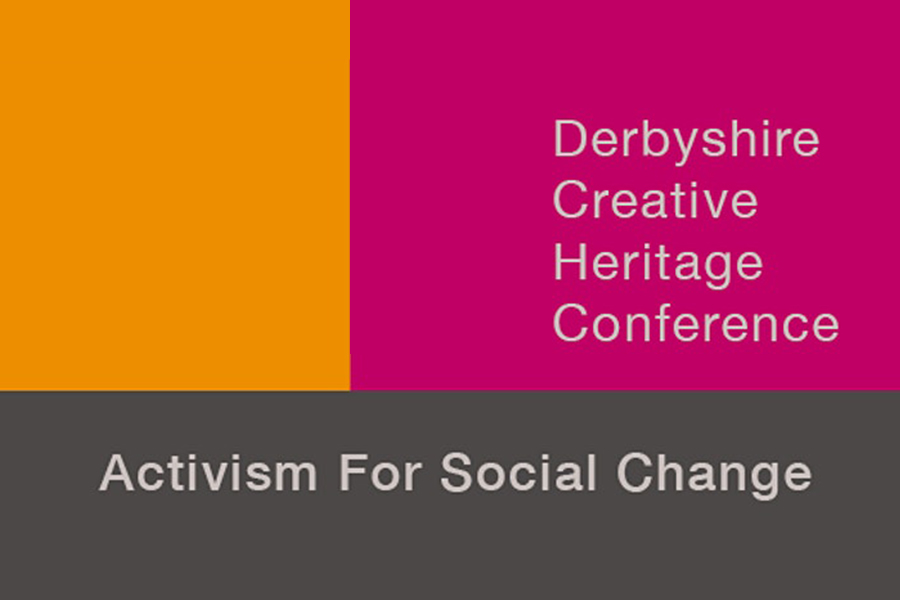 Our third Derbyshire Creative Heritage Conference will take place on Thursday 27th May. Entitled 'Activism for Social Change', we'll be exploring the role of the arts and heritage sectors in making change, as a tool for protest and in helping to make our voices heard.
This year the conference will be an online event using Zoom from 10.00-1.30pm. The programme will include talks by poet, archivist and founder of Nottingham Black Archive Panya Banjoko and Anne Vinegrad from Artichoke Trust. There will also be a creative heritage workshop, we will be sending creative packs in the post to equip the workshop (ticket fee to cover costs).
The Derbyshire Creative Heritage Conference began in 2017 and takes places every two years. The aim of the conference is to celebrate and raise awareness of all of the excellent heritage work that is currently being delivered across Derbyshire. We hope that by bringing people together we can explore new ways of working, ask some challenging questions and discuss potential new partnerships.
Tickets cost £5.98 and can be secured on our eventbrite page by clicking here.
Derbyshire Creative Heritage Conference Programme: Activism for Social Change
10:00am – Paul Steele, Managing Director of Junction Arts
Welcome and introduction
10:10am – Nottingham Black Archive as Activism
Presentation by Panya Banjoko, poet, archivist and founder of the Nottingham Black Archive, followed by a Q&A
10:50am – Break
11:00am – Transforming Lives Through Art
Presentation by Anna Vinegrad, Communications Director at Artichoke Trust, followed by a Q&A
11:40am – Creative workshop Heritage Selfie with artist Cora Glasser. Materials provided.
12:20pm – Break
12:35pm – Discussion
Delegates will be assigned into breakout rooms
1:00pm – Report back
1:25pm – Summary, thanks and close
You can also watch our May 2019 Derbyshire Creative Heritage Conference on YouTube.