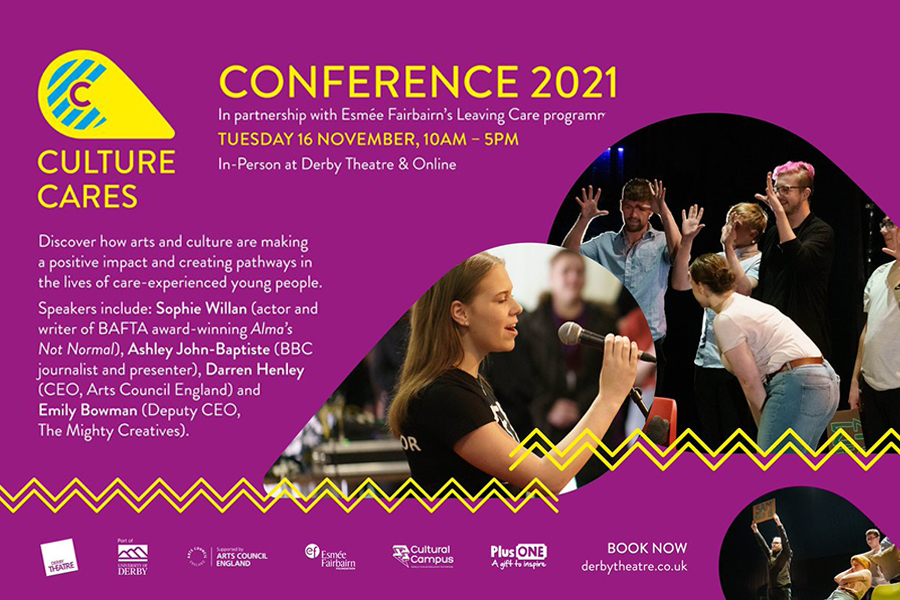 Following the successful launch of Culture Cares in 2018, the conference returns for 2021, both in-person at Derby Theatre and live-streamed online on Tuesday 16th November.
In the context of the current Care Review (England), this is the second conference of its kind, bringing the cultural and care sectors together for insightful and lively conversations, presentations and workshops.

Key Note Speakers include:
Sophie Willan – award-winning actor, comedian and writer of Alma's Not Normal
Darren Henley – Arts Council England's Chief Executive
Ashley John Baptiste – acclaimed BBC broadcaster and presenter who grew up in the care system from the age of four and was nominated for the Young Talent of the Year award at this year's RTS Television Journalism Awards.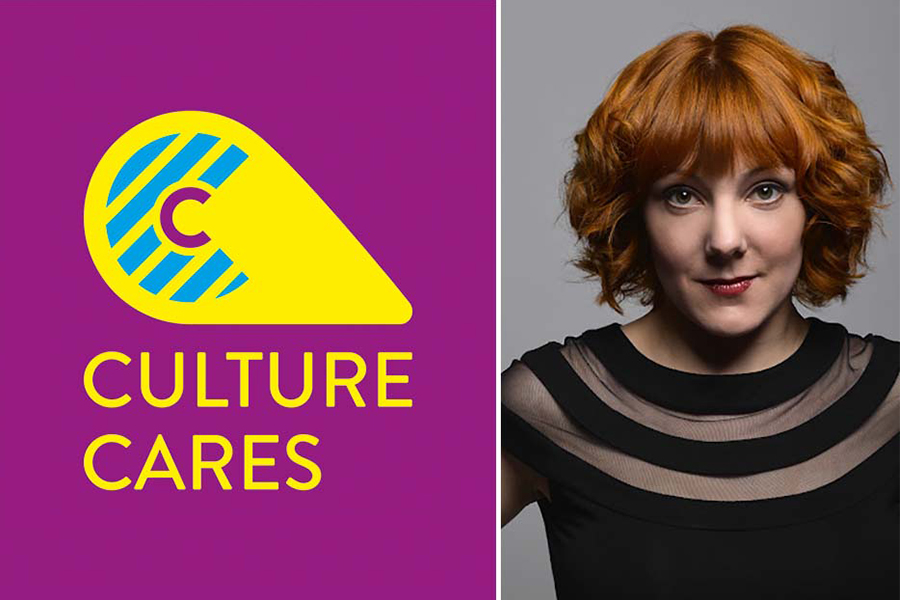 The day features a brand-new performance co-created with care-experienced young people, commissioned by Arts Council England for this event. Produced by care-experienced young people, this nationally significant event will enable you to:
Extend and update your practice as an artist, policy maker, care sector/arts professional or educationalist through examples of inspirational work.
Join practitioners and speakers to explore what is making a positive impact on the lives of young people in care and care leavers.
Hear from the young people themselves who will be sharing their thoughts and questions with delegates.
Experience an insight into the lives of young people in care through an inspiring performance that has been co-created with them.
For more information, the schedule for the day and how to book, please visit: Culture Cares Conference 2021 | Derby Theatre