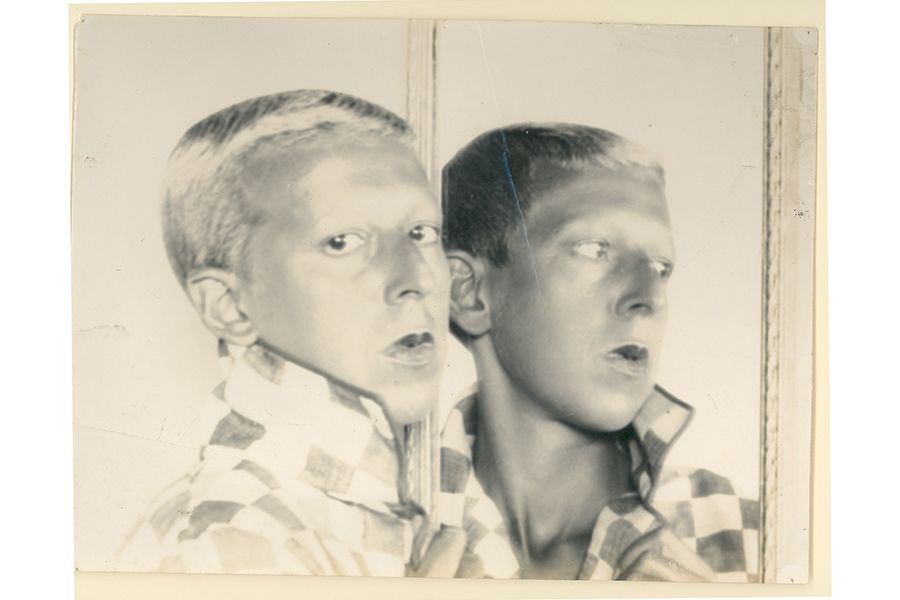 Image: Claude Cahun, Self Portrait, 1928 – Courtesy and copyright Jersey Heritage
A Hayward Gallery Touring exhibition exploring gender and identity from French female photographer Claude Cahun is due to open at Derby Museums later this week, on tour from the Southbank Centre, London.
Claude Cahun (1894–1954) achieved posthumous fame for her elusive self-portraits in which she assumed multiple personae. The exhibition, Claude Cahun: Beneath the Mask, at Derby Museum and Art Gallery features 42 contemporary giclee prints made from scans of Cahun's original photographic self-portraits.
In these now famous images, Cahun subverted traditional portraiture and the constructed nature of identity and gender, anticipating the performative work of contemporary artists such as Cindy Sherman.
Laura Phillips, Head of Interpretation and Display at Derby Museums, said: "We're really excited that visitors to Derby Museum and Art Gallery will be able to explore portraiture through the work of Claude Cahun. Cahun's photographs challenge ideas of what portraiture can be as much today, as they did when they were taken. Her performative self-portraits challenge gender stereotypes and play with surrealism."
Born Lucy Schwob, Cahun adopted her pseudonym in 1917 to free herself from the narrow confines of gender. At the beginning of her career, Cahun was aligned to the Surrealist movement and was friends with André Breton. She later distanced herself both politically and physically after fleeing France on the eve of Nazi occupation. Cahun later settled in Jersey where she embarked upon her defining photographic series.
This Hayward Gallery Touring exhibition is in collaboration with Jersey Heritage and was first presented at the Women of the World Festival 2015, Southbank Centre.
The exhibition runs from Friday 22 October until Sunday 27 February 2022 at Derby Museum & Art Gallery on The Strand. Entry is free of charge with a request to Give What You Think.
Visit Derby Museums' website for more information at: www.derbymuseums.org or call: 01332 641901.