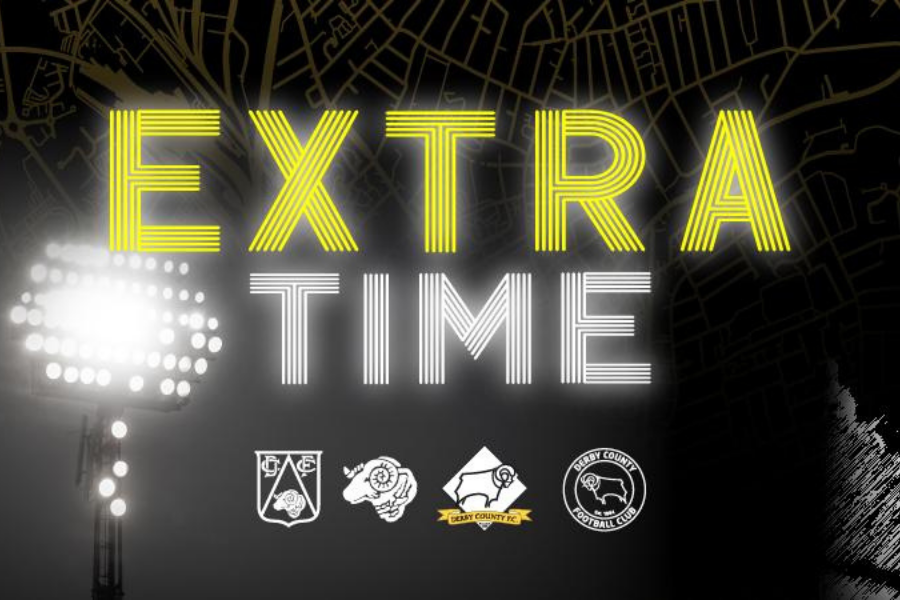 After a trying year, we're sure you're thankful that football has finally returned to the stadium. But we're here to tell you it's also playing on the stage at the Theatre in a must-see, unique show for football fans and theatregoers alike! 
This October, Derby Theatre are producing and presenting Extra Time – a show created by DCFC's poet, Jamie Thrasivoulou, football fans and theatre makers across the city.
Extra Time is a pitch-perfect tribute to Derby, its people and its club, a must-see, uplifting show to bask in the glory and nostalgia of the 1946 FA Cup win, and to celebrate DCFC and our great city. Created by the people of Derby for the people of Derby.
A Derby Theatre production as part of Derby Creative Arts Network, Extra Time is a production filled with pride and passion written and created by Derby County Football Club's poet, Jamie Thrasivoulou in collaboration with fans and theatre makers from across the city.
Can you help spread the word?
In exchange for TWO FREE TICKETS for your club to see the show at some point during the run, Derby Theatre would love if you could share this with your followers through a retweet/tweet, post or stories. Support them and allow the fans to relive the moment back at Wembley in 1946 this October! There is LOTS of Extra Time related content on our social media channels – on Facebook, Instagram and Twitter – so do follow if you can.
Tickets only £15, £10 each for groups of 10 or more.
More info about the show here.