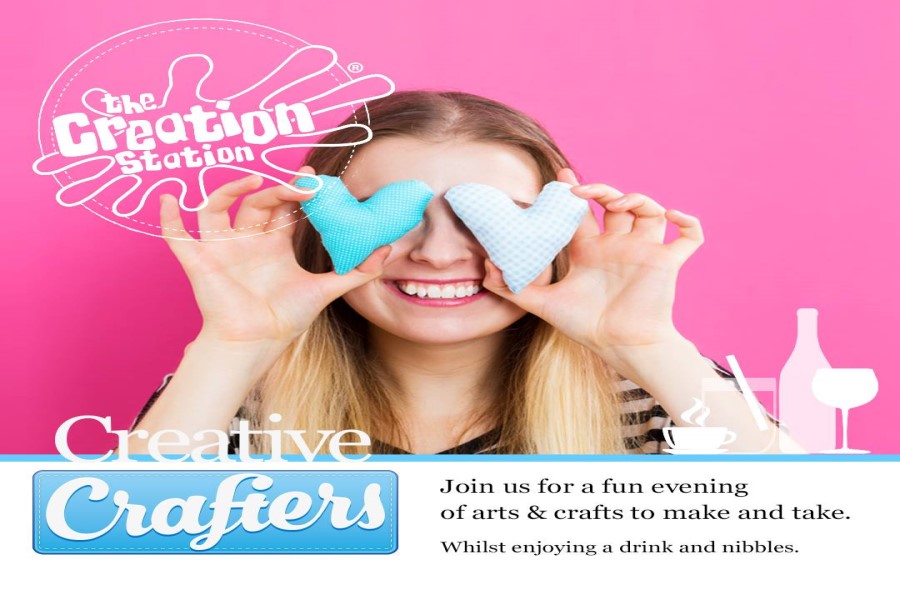 The Creation Station is launching their autumn programme of award-winning arts and crafts classes for pre-school children, and adult craft nights, in the Ashby, Hilton, Melbourne and Swadlincote areas.
For pre-schoolers, the hands-on, exploratory programmes are based on the Early Years Foundation Stage curriculum EYFS. Each class is designed to support the individual child's journey of discovery, through a wide range of different materials and tools, every week.
"Loved it, my son was in his element and Amy was such a delight to be around – made everything so clear and has the most friendliest nature. I will be going be every Tuesday until my son is too old to go. Loved it! Highly recommend. And the mums were so nice too as I was a little nervous starting, my nerves went as soon as I saw Amy, I was made so welcome," stated Maria, mum to 13 month old Oscar.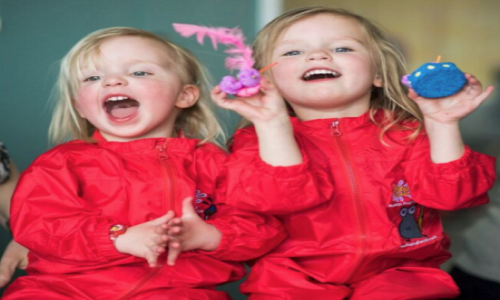 Classes are delivered by Amy Jordan and her team of DBS checked, first-aid trained, and safeguarding-trained Creation Station staff. The weekly classes include:
Baby Discover
Baby Discover classes, for parents and carers of 6 – 17 month old babies. Designed to help babies explore and discover their world through safe, tried and tested hands-on and toes-on creative activities.
Little Explorer
Little Explorer classes, for parents or carers with their 18 months to 5 year old child. The classes support children to explore materials and concepts, discover new techniques, ideas, and develop skills and confidence.
Grand Activities Intergenerational Fun
The autumn term theme is 'Scrunchy, Crunchy, Bumpy Hands On Discovery'. Classes include activities exploring scrunchy and crunchy, squishy and squashy, and slippery and slimy textures. Activities include creating see-through moveable pictures, mobiles, puppets, and clay creations.
"I'm delighted that since launching in the area this summer, we've already helped to inspire over 100 children (and adults!) with our creative classes. I can't wait to launch our autumn term and help more babies, toddlers and parents discover the joy of creativity," said Amy, the Ashby, Hilton and Melbourne franchise owner. "I am also really excited to launch our monthly adult craft evenings, Creative Crafters, where you can come along to have a go at a new craft activity in a relaxed, social environment as well as enjoy a glass of gin/prosecco!"
About The Creation Station
The award-winning Creation Station business is passionate about inspiring children's imaginations and nurturing creativity. Experiences include fun and educational arts and crafts classes, clubs, parties and events from newborn to adults.
Awards include Winner Best Creative Play Award,  Winner Best Franchisee Marketing Support, Winner 'Crème de la Crème' Business Award, Winner Of The Practical Pre-School Awards, Winner 'Best Interactive Business' Award.
The Creation Station came in the top three out of five thousand companies in the Richard Branson Voom Impact Award in 2016
Multi-award-winning entrepreneur, Sarah Cressall founded The Creation Station around her kitchen table back in 2002. Due to demand The Creation Station has grown from strength to strength and now has 104 franchises across the UK The Creation Station is a member of the British Franchise Association and is one of the founders of the Children's Activity Association.  The classes and experiences have been rated five stars and excellent by customers on Trust Pilot.  In a recent franchisee satisfaction survey the franchise was rated five stars.
For further information regarding The Creation Station, visit www.thecreationstation.co.uk, contact 01395 239700 or email hello@thecreationstation.co.uk  
To book, please visit www.thecreationstation.co.uk/amy-jordan.