Weekly Art Workshops Beginning This Thursday!
Starting 2nd September 1:30pm at the Peel Centre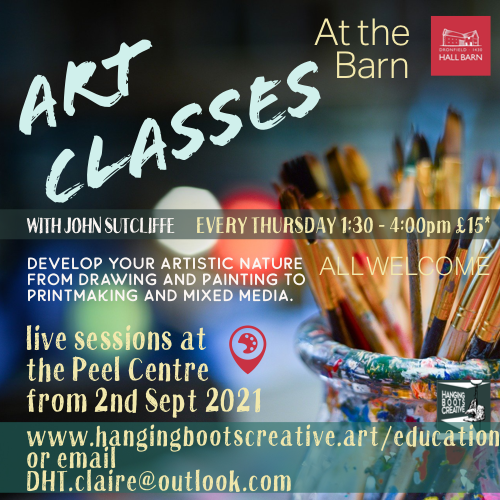 Fancy brushing up on your art skills, or taking up a new hobby for the autumn? 
We're pleased to be able to offer weekly art workshops, being led by the Barn's Artist-in-Residence, John Sutcliffe, starting from this Thursday 2nd September, 1:30pm-4:00pm.
Join John in the Peel Centre throughout the next few months, and come along and try your hand at a world of different mediums from watercolour, sculpture, print making, digital media and art history. Suitable for all – from complete beginners to those wanting to improve their skills and try new things! You can get involved for £20 a session (£15 if you're a Friend of the Barn). To book your places, just see our website.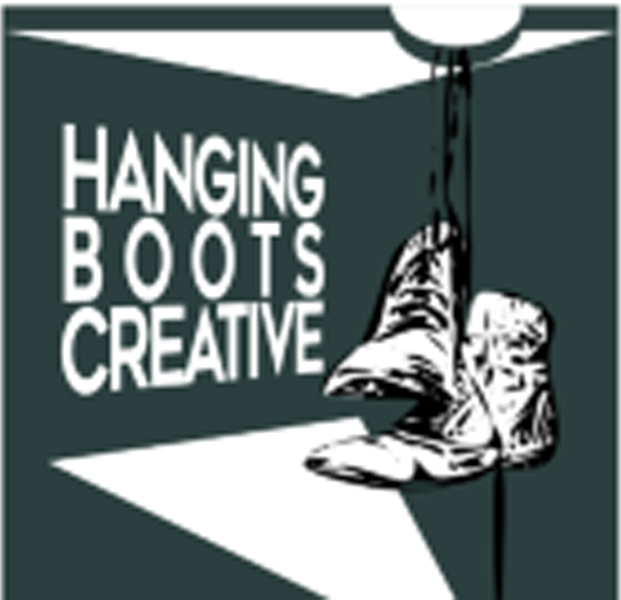 Sheffield Printmakers Exhibition
At the Barn from Monday 6th September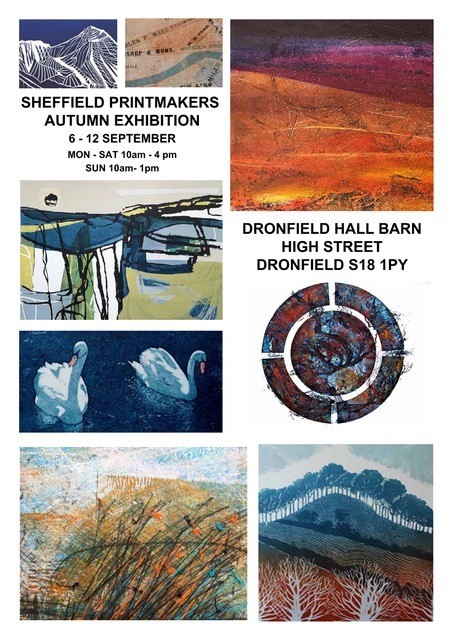 It's not just events that are taking place at the Barn over the next few months – we're also looking forward to welcoming back several different groups of artists to exhibit their work too! 
The first of these will be by the Sheffield Printmakers, who will be exhibiting with us in our courtyard room from Monday 6th September to Sunday 12th September. Come along and see the work of Frances Lewis, Maude Tricker, Pat Hodson, Sally Brooks, Angela Harpham and more.
The exhibition will be open from 10am-4pm every day (closes 1pm final day) and is free admission – be sure to come and support and chat to the artists!
Click here to head to the Sheffield Printmakers website to learn more about their work.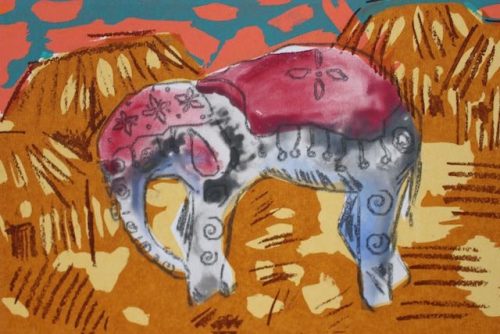 Bistro Night at the Barn
'Murder Mystery' Night
Wednesday 29th September, 6:30pm – £30pp.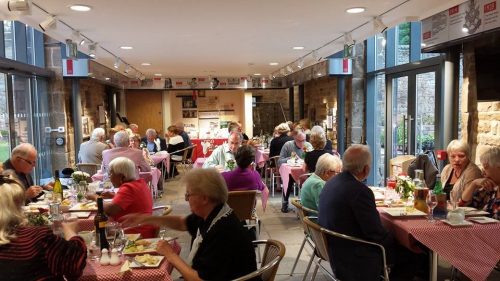 Don't miss out on the first bistro night at the Barn of 2021. This month's theme is 'Murder Mystery', and will also feature live music from Karl Brennan.
Ham Hock, Pea and Scallion Salad
Served with a Dijon Dressing
Vegetarian Option available
***
Roasted Breast of Chicken filled with Cream Cheese, Pesto and Pine nuts
or
Creamy Vegetable Wellington (V)
Lyonnaise Potatoes
A Selection of Seasonal Vegetables
***
Trio of Desserts
Chocolate Orange Brownie
Lemon Possett
Eton Mess with a Raspberry Couli
***
Tea & Coffee
Chocolates
***
Bring your own wine
Cost £30 including a glass of Prosecco
To book please call 07807753302 or email meryl47simpson@gmail.com
Please note that places are limited to 40 and are not guaranteed until payment is received at the Barn coffee shop in a named envelope.
Any special dietary requirements (including vegetarian) must be notified when booking. Please make cheques payable to 'Meryl Simpson'