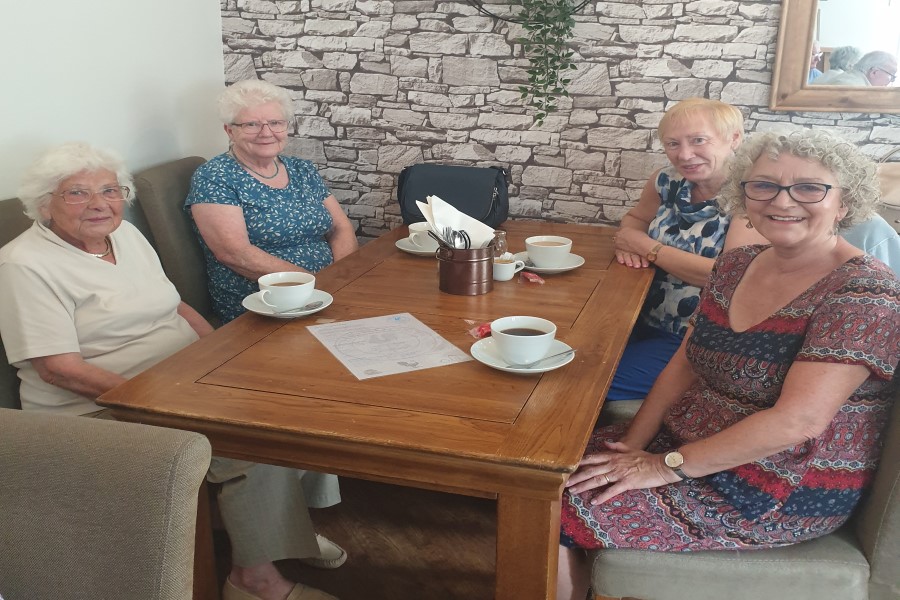 Throughout September, to celebrate Friendship Month, the Derbyshire Peak Oddfellows are holding events to help bring friends back together and encourage new connections after 18 months of isolation and restrictions.
The Society, whose members meet up regularly in the Derbyshire/ Chesterfield area for social and fundraising activities, says it wants to extend a warm welcome to newcomers by offering a range of taster events specially designed to put them at ease.
Planned activities include a coffee morning on Wednesday 8th at 11am, an open day on Saturday 11th September, 11am – 4pm and an Oddfellows Brass band concert on Sunday 19th at 3pm.
Oddfellows Branch Secretary, Meryl Caunt, explains: "The Oddfellows is all about making friends and helping people. We've spent much of the past 18 months ensuring our members were supported emotionally and physically, but it's now the time to help even more people to make new friends, reconnect with old ones, and build up any social confidence that may have been lost during these really difficult times.
"Since the end of the last lockdown we've started to meet up regularly again, such as our recent Coffee morning in Tideswell and summer lunch in Buxton. It's been great to finally see people in person, but we've made a real effort during the pandemic to stay in touch with each other online, and continue to do so."
Online open days are also being offered throughout September.
According to a survey carried out on behalf of the Oddfellows by Opinium, more than half of people aged over 60 said the pandemic has made them value friendships more than ever.
Also revealed was how having a drink with friends was the most missed social activity for those aged 60 and above, with almost a half (44%) saying they find it harder to make new friends now compared to when they were younger.
"Making friends later in life and enjoying a brew in great company is something our group can definitely help people with," adds Meryl.
Derbyshire Peak District Branch is a non-profit with around 300 local members. In addition to attending regular social events, members can access financial benefits and welfare support, with a dedicated care helpline and citizens advice team, and a travel club.
To register an interest in attending one of Derbyshire Peak District Friendship Month taster events, or to receive a free local events pack, contact Toni Siddall on 01246 273076 or email toni.siddall@oddfellows.co.uk.
Further event and open day details can be found at www.friendshipmonth.com, as well as a competition to win one of six tapas hampers.