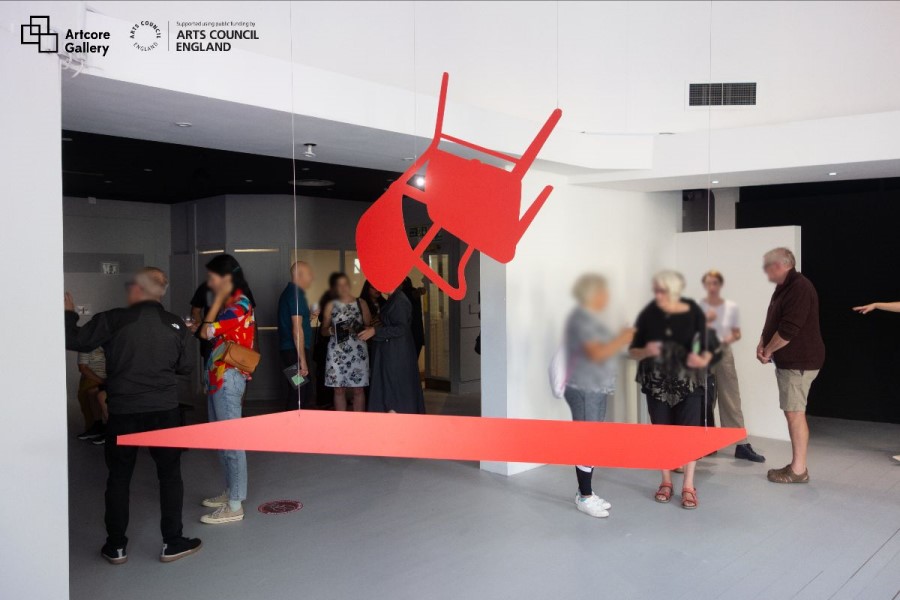 Artcore's Creative Summer has been a fantastic time, from a variety of pop up sessions to successful exhibitions. There will be loads of exciting stuff coming up this September, with the STEM projects starting back up and new programmes for adults too. We are also very excited to campaign and support the bidding for Derby to be chosen as the City Of Culture 2025!
Derby is one of the 20 cities that are running for the prestigious UK City of Culture 2025, and as Artcore we want to show the culture of arts in Derby and the true spirit of our creative scene!
September 2021 – Togetherness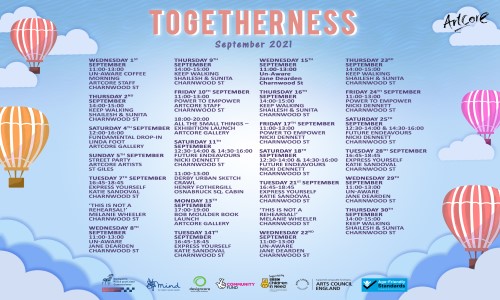 At Artcore, we are excited to welcome September after a fun-filled Creative Summer full of exhibition launches, special events & everyday art sessions.  This month we are focusing on Togetherness, celebrating our connections to the creativity, the communities & the culture of Derby with brand new & ongoing projects.  We'll be using the city's landscape as inspiration in the Urban Sketch Crawl & Street Photography workshops while focusing on the community spirit of people in our Un-Aware classes & sharing cultural links to food through Table Talk.
There is something for all ages & abilities so make sure to sign up to join Team Artcore and our lovely artists for our free activities as we explore, support, make & create together.  All sessions must be booked in advance.
Sign up at https://bit.ly/2Vt4LIG  
Take a look at the website for all the current programmes: Artcore Stay Connected – ARTCORE (artcoreuk.com)  
Error & Power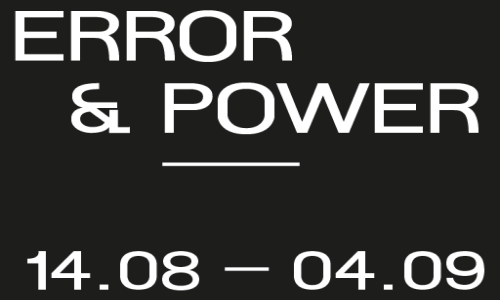 This month at Artcore we launched Error & Power, an exhibition featuring two of Artcore's artists-in-residence Naho Matsuda and Neale Willis.
We would like to thank everybody who joined us for the opening, and a special thanks to board members Andy Ball and Pauline Anderson for their excellent speeches.
About the Exhibition
Artcore Gallery's Error & Power residency began in early May 2020, with Naho Matsuda and Neale Willis in residence with us remotely for a duration of one month. Both Naho and Neale were invited to respond to the residency theme, and chose within their work to question the so-called accuracies of digital imagery, scientific experimentation and artificial intelligence.
To read about the artists and see their personal work take a look on Exhibition – Error & Power (artcoregallery.org.uk)  
Error & Power runs until Saturday 4 September 2021.
Open Monday – Saturday, 11am – 5pm.
Artists in Residence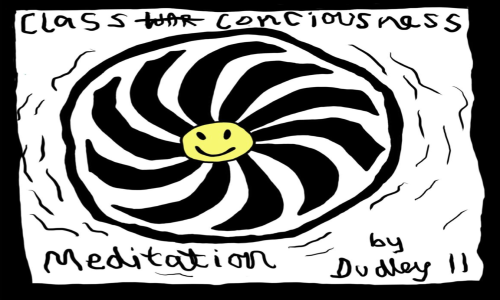 We are thrilled to announce the recipients of the Artcore & NMG Collaborative Project Bursaries as Midlands-based pairs Lisa Selby & Dudley, Roo Dhissou & Sahjan Kooner, and Matt Woodham & Benjamin Shirley-Quirk.
The Collaborative Residency focuses on interdisciplinary research and offers studio space and mentorship for pairs looking to work collaboratively to develop and deliver a project. Within this residency we are focusing on supporting creative research, interrogating processes of artistic production and how we can better understand and articulate the value of artist development.
All The Small Things – Exhibition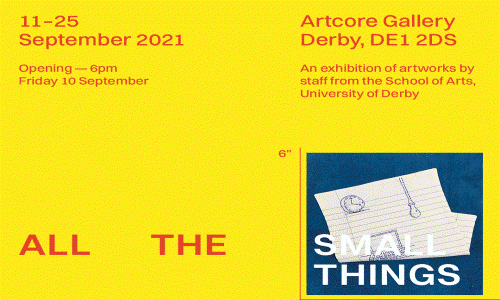 You are invited to the launch event of All The Small Things, an exhibition featuring works by staff members from Derby University's School of Art, curated by Ang Bartram.
Launch: Friday 10th September 6pm
All the Small Things  is an exhibition of artworks, designs, films and music at Artcore's city centre gallery. The exhibition presents the exciting and diverse work produced by staff in the School of Arts at the University of Derby.
The exhibition covers the range of disciplines represented and taught within the university's School of Arts portfolio – fine art, photography, design, film, media, performing arts, and therapeutic arts. The rules: objects and wall-based works should be no bigger than  6 inches x 6 inches x 6 inches; films no longer than 5 minutes  duration.
Book tickets to the launch on the 10th here!  
Exhibition Launch: All The Small Things
Exhibition open until Saturday 25th September, Mon – Sat 11-5pm.
Artcore Gallery, Albert St, DE1 2DS
Cabin Fever – Artist in Residence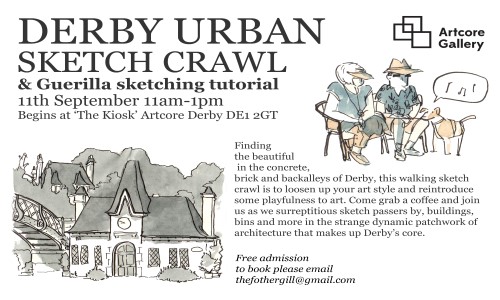 Introducing New Artist in Residence at the Cabin Fever: henry Fothergill!
Artcore's Cabin Fever programme will showcase henry Fothergill's practice, which is largely observational in nature. They draw comics, often in newspaper-style 3-panel gags as well as longer stories. Fothergill is interested in emotional satire and fantastical realms, particularly adding a layer of fantasy to the mundane and everyday. During their residency with Artcore, they will explore the idea of Good News for Bad Days. Through public engagement, Fothergill will build an interactive installation that will directly respond to the world around them.
Instagram: @hfothcomics  
Derby Urban Sketch Crawl & Guerrilla Sketching Tutorial
Finding the beautiful in the concrete, brick and back alleys of Derby, this walking sketch crawl is to loosen up your art style and reintroduce some playfulness into your artwork! Come grab a coffee and join us as we sketch passers-by, buildings, bins, and more strange and dynamic architecture that makes up Derby's core.
Saturday 11th September 11-1pm (Free to attend)
To book on email thefothergill@gmail.com  
Showcase Opening Friday 10th September 6pm
Come along on a Friday evening to view all the great work produced over at the Cabin, take a tour of the installation and have a chat with henry about their work! Henry will be occupying the Cabin until the 11th September.
Artcore Cabin, Osnabruck Square, DE1 2DS Derby
Wojtek: The Bear Who Went to War Book Launch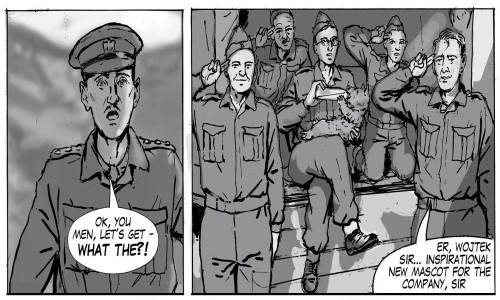 13th September 2021, 5pm-7pm
Artcore Gallery, 8 Albert Street, DE1 2DS
Join authors and illustrators Bob Moulder and Moy McCrory for the official launch of their graphic novel, Wojtek: The Bear Who Went to War.
This is based on the true story of a bear adopted by a group of Polish soldiers while travelling from the hell of a Soviet labour camp to serve with Allied forces in the Middle East and Italy in WWII. The story also features and is influenced by the magic realism of the Polish writer and artist, Bruno Schulz.
Signed books will be on sale!
To find out more & book a place email catriona@artcoreuk.com  
Artcore Cafe & Shop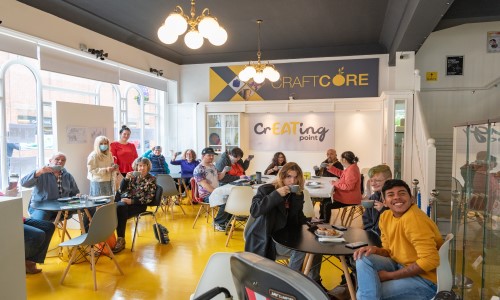 We're pleased to announce that the new Artcore Cafe is now up and running! 🎉
Our opening night during the exhibition launch of Error & Power was a huge success, with many sampling Sohaila's Bombay sandwiches and Jen's Victoria sponge!
We are also gearing up to launch some new artist-led workshops in our creative space, to tie in with our upcoming food and drink deals. So keep your eyes open for some exciting stuff coming soon!
Open from 10.30am to 3pm for food & coffee will be available until 5pm, Monday to Saturday serving handmade sandwiches, delicious soups and cakes, with freshly roasted coffee from Stewarts of Trent Bridge served all day!
Facebook: @artcoreshopandcafe  
Twitter: @ArtcoreCafe  
Instagram: @artcore_shop_and_cafe  
Artcore Short Courses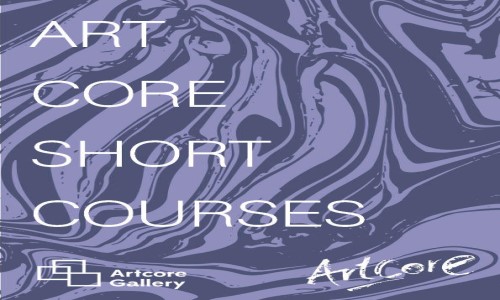 Starting on the 15th of September! A new series of Short Courses led by professional artists at Artcore. Develop your skills and join a supportive creative community by signing up to our month long short courses, including Photography, Ceramics, Printmaking and Life Drawing.
Short courses will take place on the ground floor of Artcore Gallery right next to Artcore's new cafe! Fresh food, coffee and other refreshments will be available throughout. Some workshops will make use of the entire space at Artcore Gallery over both floors and even venture out into the city, so please let us know when booking if you require any help accessing these spaces and we will make sure that the workshop is planned accordingly.
The price of the sessions will include everything you will need to take part including; tools, materials and tuition.
There are limited spaces on these courses and you must book in advance.
To book your place go to www.artcoreuk.com/sessions  
To find out more go to www.artcoreuk.com or contact melanie@artcoreuk.com  
Adults Sessions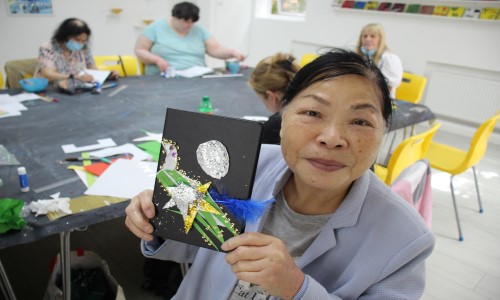 Creative In Common – Project Completed
Our very popular adults sessions are now finished as a project and we are very pleased with how successful it went! Seeing everyone being involved and joyful during the sessions has been absolutely fantastic. We received positive feedback from the participants & artists themselves who really enjoyed taking part in this project. We are looking to bring more community projects to Artcore in the near future, so keep your eyes peeled!
Take a look at all the wonderful progress made throughout the programme over at our website: Creative In Common – ARTCORE (artcoreuk.com)
We have plenty of other projects running such as Un-Aware, which still has some limited places that you can sign up to! Take a look at this link for more information & sign up your interest: https://bit.ly/2Vt4LIG
Un-Aware
On 8th September, we'll have our new block of Un-Aware starting with artist Jane Dearden who will be working with the group using paint and collage, thinking about the importance of Community Spirit. We'll also have a very special class down at Artcore Gallery to celebrate Derby Peace Week!
This project is funded by Derbyshire Police and Crime Commissioner and looks at crime prevention and awareness through art. You can sign up to join the new block at Un-Aware Community Classes or pop along to our coffee morning on 1st September to find out more and get signed up!
You can view all the progress & activities from this project over at our website: Un-Aware – ARTCORE (artcoreuk.com)  
Children & Young People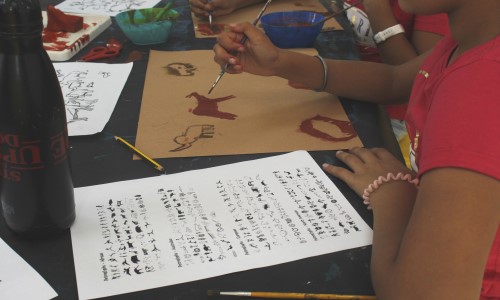 Express Yourself
We have a brand new block of Express Yourself workshops starting on 7th September after our summer holidays!
Working with artist Katie Sandoval, we will be experimenting with bricolage and different painting techniques to make a group piece of work. We can't wait to see our participants getting expressive in this new block. Classes take place on Tuesday evenings from 4.45pm-6.45pm and are for ages 8-15 and must be booked in advance at September Sessions at Artcore  
You can view our previous sessions over on the blog through artcoreuk.com/express-yourself/ and keep posted on what we are up to each week!
Future Endeavours
More new classes! Our Future Endeavours project for young people aged 10-18 is resuming on 11th September. In this block, we'll be mixing science with art and creating special pieces from ingredients you can find in your kitchen cupboard! You'll also have the chance to work with two artists and two different mediums.
Classes take place on Saturday afternoons from 12.30pm-2pm (ages 10-13) and 2.30pm-4pm (ages 14-18). You must book in advance to secure your place as these ones have been very popular, September Sessions at Artcore  
Follow along with what we are getting up to each week at artcoreuk.com/future-endeavours/  
Artcore Shop – Fundamental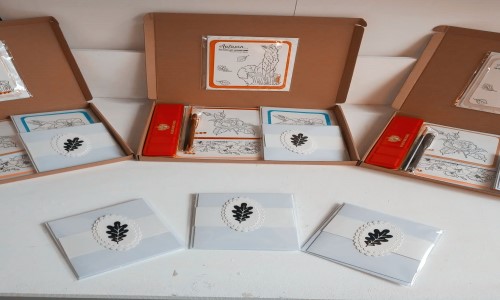 The Artcore shop has had some super classes and drop in sessions over the school holidays period which have been well attended. We will have our final one on Saturday 4th September between 12pm & 4pm in support of the Fundamental Festival where we will be running a glass painting and watercolour drop in workshop for families. The drop-in is free to attend, we also have new autumnal themed kits in stock soon so keep your eyes peeled for them!
Table Talk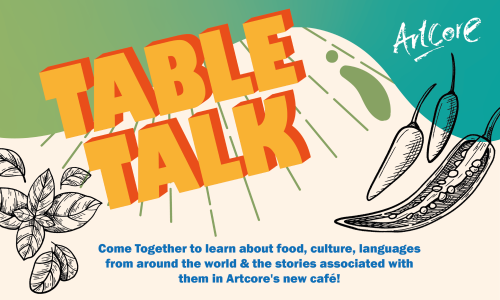 Starting on September 6th we have a new project for Derby residents who speak English as a second language – Table Talk.
These sessions will be an opportunity to meet new friends, learn about food, culture and language from around the world and the stories associated with them in Artcore's new café! Join Artcore chefs for cooking demonstrations and Artists for creative sessions where you can enjoy food together while using writing, conversation and art to improve your English language skills creatively.
Table Talk is an ESOL program funded by Derby City Council and Derby Adult Learning Service. If you or someone you know would like to register for a place on this program please contact – melanie@artcoreuk.com or call 01332 384561
Power to Empower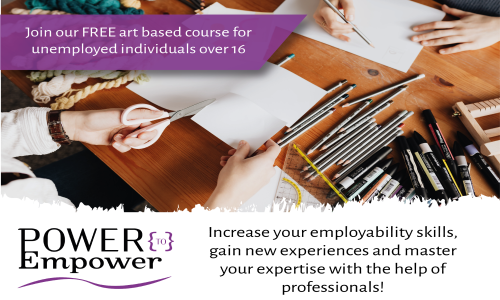 Starting 10th September, we have our new Power to Empower course which is FREE for unemployed people living in Derbyshire over the age of 16. Through this course, you will learn new skills in craft-making, branding, marketing and selling the items you have created as well as practical guidance on starting your own business. It is a great opportunity to explore self employment and connect with others through art, craft and mentorship.
For more details about eligibility and how to register, contact catriona@artcoreuk.com or call us on 01332 384561.
This Is Not A Rehearsal!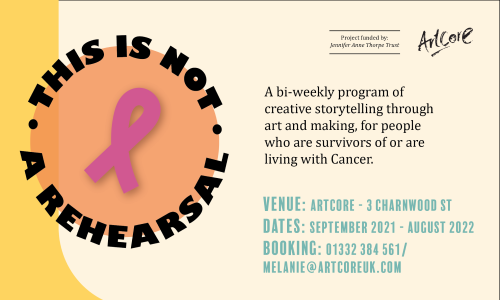 Starting on September 7th we have a new program of creative storytelling through art and making for Derbyshire residents who are survivors of or are living with cancer – This is Not A Rehearsal.
These sessions will be an opportunity to learn new skills, collaborate or peruse personal projects and make new friends. Join professional artists for sessions where you can experiment with a variety of creative mediums, methods and techniques for storytelling! These techniques can be used to express and explore participants' personal stories, share experiences and get creative in constructive ways in a friendly and supportive environment.
This is Not A Rehearsal is a program funded by the Jennifer Anne Thorpe Trust. If you or someone you know would like to register for a place on this program please contact – melanie@artcoreuk.com or call 01332 384561
Community Sessions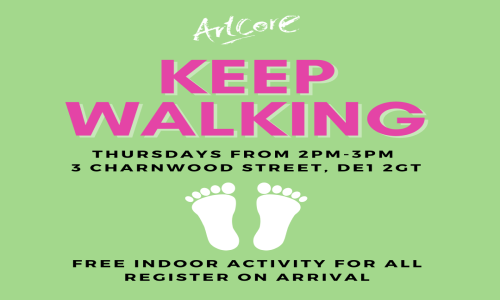 Keep Walking at Artcore
Thanks again to Shailesh and Sunita for getting us moving each week and to the group for staying motivated and smashing out the miles with smiling faces! Looking forward to next week already.
Join on Thursday from 2pm-3pm at Artcore Charnwood Street to take part! The classes are free, you can register when you arrive and you can walk as much as you are able. All are welcome.
To find out more call us on 01332 384 561 or email admin@artcoreuk.com  
St Giles Street Party
We are very excited to support the St Giles Church in their Street Party for the local community and bring a creative venture for people to partcipate in and enjoy some arts & crafts! There will be music, food, creative activities such as watercolour painting, cut out crafting, face painting and loads more!
Join us on the Sunday 5th from 12-4pm at the St Giles Church on Sunnyhill and enjoy a fun family day.
Wednesday 22nd September – Celebrating Togetherness
On Wednesday 22nd September from 12 -3pm, Artcore is hosting Celebrating Togetherness – a Celebration of Peace event at Artcore Gallery on Albert Street. We are inviting all to come along to take part in various creative activities and try some delicious food from our cafe.
From 20th – 26th September, Derby is hosting a number of events through multiple organisations to promote peace and community during the Derby Peace Week. For more information & to book email catriona@artcoreuk.com  
Volunteer of the Month – Njomza!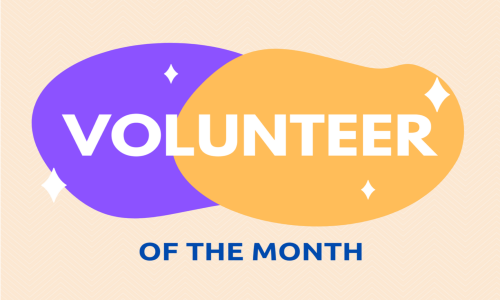 Through busy adult sessions to exhibitions and events, we are grateful to all volunteers who attended and helped out any way they can! Thank you Njomza for attending the classes & events at our gallery.
New Starters – Sohaila Begum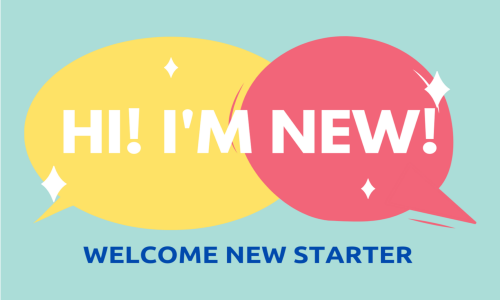 Sohaila has started with us as a new chef to run the café and make delicious meals & sandwiches! So far we had lovely tasting sessions of Bombay Sandwiches with mint chutney and Samosas which were absolutely tasty! She will also join our Table Talk project to inspire participants about the world foods. We are looking forward to trying out Sohailas new recipes and providing you appetising food! Welcome Sohaila to our team!
YouTube Channel
Missed Artcore's Facebook lives?
You can catch up everything on our Youtube channel to view at your leisure!
https://www.youtube.com/channel/UClGguDIZgJG4KkN2bGWpqKg  
Facebook: https://www.facebook.com/ArtcoreUK 
Instagram: https://www.instagram.com/artcore_uk 
Twitter: https://twitter.com/ArtcoreEngland