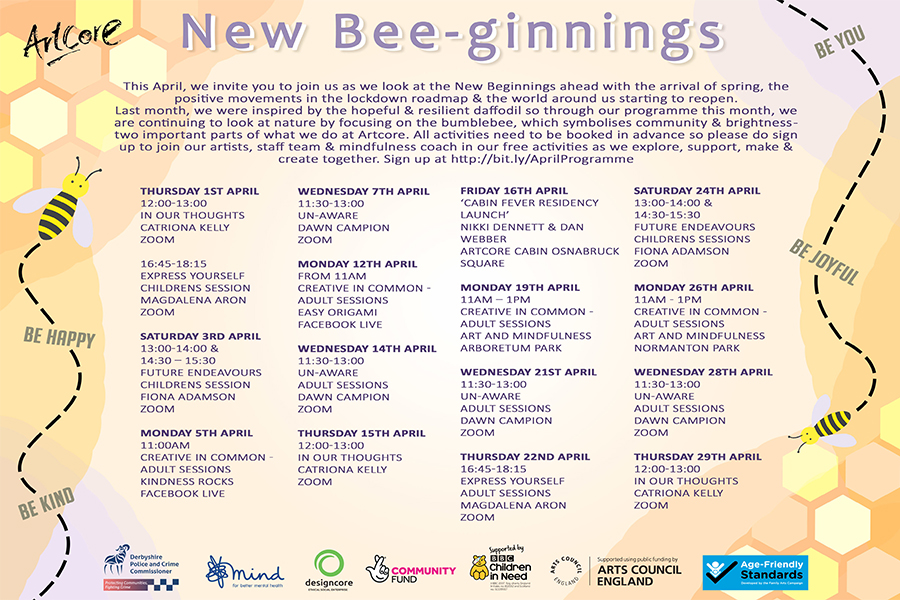 New Bee-ginnings' April 2021 Programme
This April, we invite you to join us as we look at the New Beginnings ahead with the arrival of spring, the positive movements in the lockdown roadmap and the world around us starting to reopen.
Last month, we were inspired by the hopeful and resilient daffodil and through our programme this month, we are continuing to look at nature and focusing on the bumblebee which symbolises community and brightness – two important parts of what we do at Artcore. All activities need to be booked in advance so please do sign up to join our artists, staff team and mindfulness coach in our free activities as we explore, support, make and create together.
Sign up at: http://bit.ly/AprilProgramme