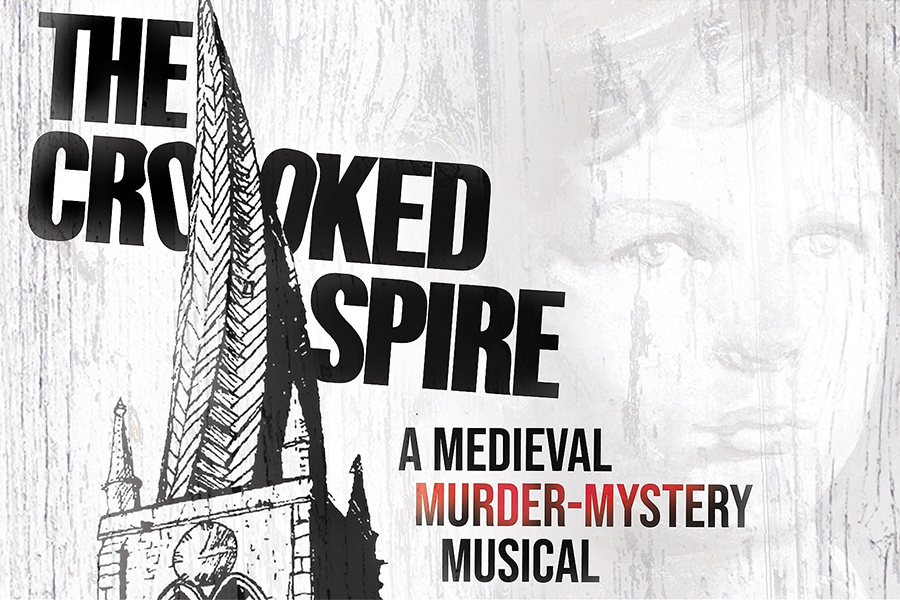 This will be the first live performance of the songs and music from The Crooked Spire – a medieval murder-mystery musical, on Saturday 16th October 2021 at Chesterfield Parish Church.
Set in 1360, the story tells of how John of York comes to Chesterfield to help work on the church spire. Against the backdrop of a society emerging from a global pandemic, he finds intrigue and death all around him. But there is friendship and loyalty too. Can John prove that he did not kill the master carpenter?
A cast of West End actors and professional musicians will perform the songs in The Crooked Spire Church, Chesterfield at 2:00pm. The performance will be directed by Jake Smith who worked with Sting on the musical The Last Ship.
The songs and music are heart-warming and life-affirming and foot tapping. This performance is suitable for age 7 and over.
Tickets £8/£5 (under 18s) from the Tourist Information Centre in Chesterfield or on TicketSource.
For further details, please contact: productionoffice@ashgateheritagearts.co.uk or visit the Ashgate Heritage Arts website.