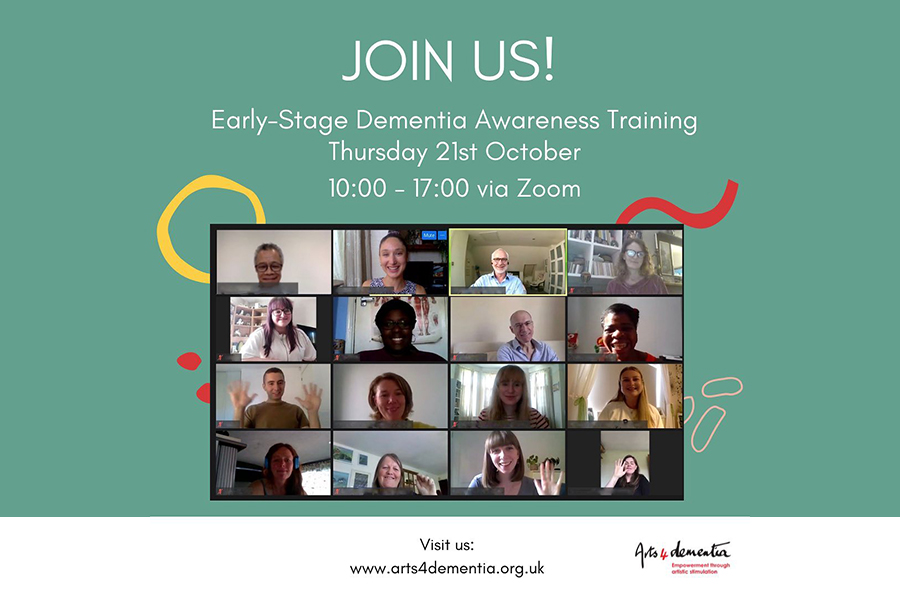 Arts 4 Dementia's Early-Stage Dementia Awareness Training for Arts and Heritage Organisations enables facilitators and institutions to increase their impact in the community, reach new audiences, and develop an inclusive model of working which engages people living with dementia.
There is still a chance to sign up to our next full day training session which is being held this week, Thursday 21st October, 10am – 5pm, via Zoom.
Central to our training is that it is interactive, and provides a platform for peer learning and networking with others in the field.
This week, we are pleased to be joined by an organisation which specialises in international cultural opportunities and works with governments to create long term to benefit people all over the world.
We do hope you can join us for what will be an invigorating opportunity to develop practice and create new networks.