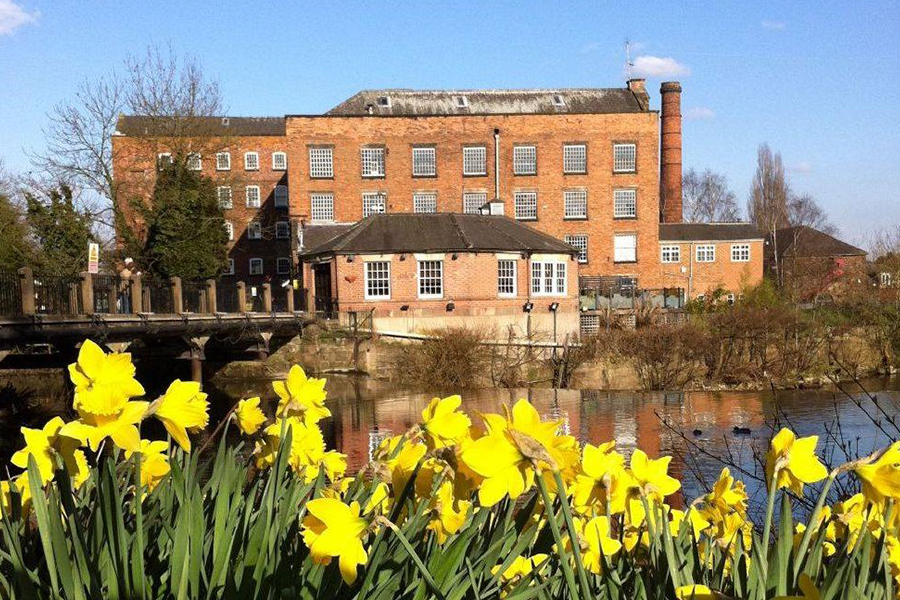 Constella OperaBallet brings the heritage of Darley Abbey to life on 8th May with an innovative online festival of newly commissioned dance, music and drama, including the premiere of Darley Abbey's very own song, as well as giant decorated bobbins, and threads of bunting, all created in collaboration with the local community.
In partnership with Darley Abbey Day 2021 and Derwent Valley Mills World Heritage Site, internationally renowned artists from Constella OperaBallet have created "Spin A Tale". This inspirational series of seven short films has been made in collaboration with Darley Abbey residents and performed by professional singers, dancers and actors with participation from local choirs, the Derby-based Déda Youth Company, the University of Derby, and local primary schools.
The films will be shown exclusively at an online premiere on Saturday 8th May at 11am where the audience will have an opportunity to meet the artists, and ask questions about the project.
The series of "Moments" highlight different aspects of Darley Abbey's history, including the mill workers, architecture, nature, community, the River Derwent and the village's place in the Derwent Valley Mills World Heritage Site. Darley Abbey is home to the most complete surviving 18th Century Mill complex in the world, built by the Evans family.
The films include a performance of "Introit" from Fauré's Requiem with over 30 voices from Derbyshire and beyond, mixed with an organ accompaniment, combine to create a poetic film, remembering those who worked in the cotton mills. "Water Hymn" is an opera-ballet performance celebrating the power of water. "Tangled" is a contemporary dance featuring a solo dancer entwined in thread and "Brick Row" is a music-drama showcasing a snapshot of 18th and 19th century life in Darley Abbey.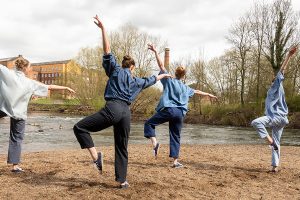 Leo Geyer, artistic director, Constella OperaBallet said: "Spin a Tale" has been two years in the making and has undergone many twists and turns as we've navigated through the pandemic. I am therefore exceptionally proud of Constella's artistic team, the Darley Abbey community and partner organisations for their unrelenting creative energy. Together, we have found ingenious ways to collaborate and bring together several hundred people in an ambitious, interdisciplinary celebration of Darley Abbey."
Organisers of Darley Abbey Day are inviting people to find their favourite Bunting Flag and "Count the Bobbins", which will be installed in the village from 8th to the 23rd May. The oversized Bobbin installations will be located in Darley Abbey, together with bunting made by the local community responding to the themes of "Spin A Tale". Pupils at Walter Evans school have been busy making to help create a socially distanced trail around the village.
Janet Dean of Darley Abbey Community Association said: "You can learn more about the history of the village and connect with the Constella OperaBallet 'Moments' as you explore. Residents are also decorating their front gardens for the day, so there'll be a lovely atmosphere in the village".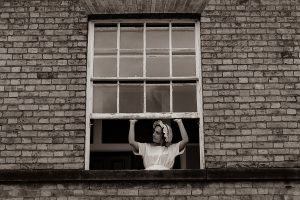 There's an opportunity to help raise much needed funds to start a Community First Responder Unit with EMAS in Darley Abbey, supporting the five defibrillators installed by community fundraising at the last Darley Abbey Day in 2017. Funds will also help to maintain St Matthew's Church and the Community Hall.
Professor Ian Whitehead, Chair of the Derwent Valley Mills Great Place Scheme said: "Constella OperaBallet's contribution to Darley Abbey Day is the last of three major arts commissions for the World Heritage Site's Great Place Scheme, programmed by Beam. It will be fascinating to see these talented artists in collaboration with the community, bring the unique history of Darley Abbey to life through dance, music, drama and film, thanks to the National Lottery Heritage Fund and Arts Council England."
Book free tickets for Spin a Tale at: www.derwentvalleymills.org/spin-a-tale-2021.