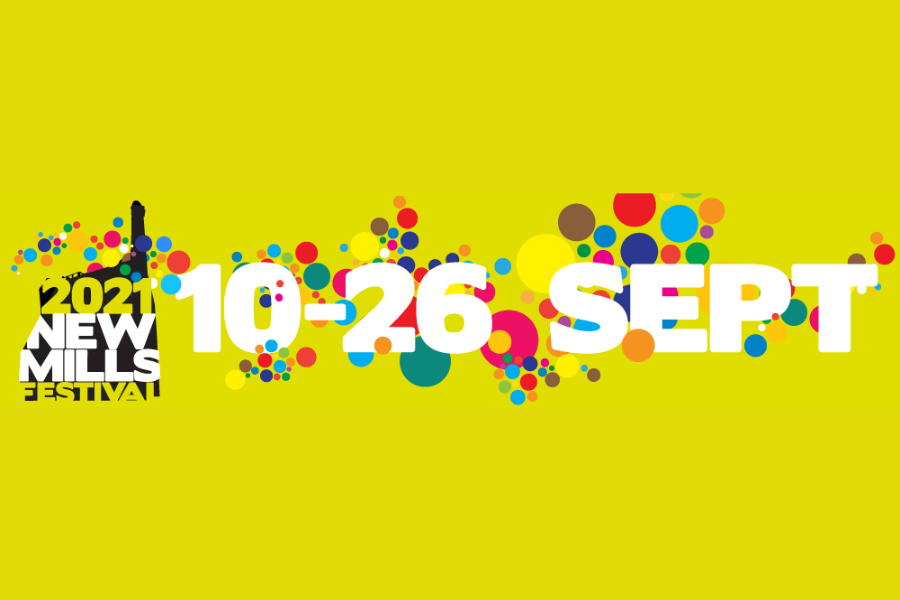 The Music Edition
Haven't we all missed live music; missed feeling immersed in it – unable to stop our feet tapping, head bobbing, surrounded by a pool of sound, the buzz of people around you moving with the same rhythm, the transfixed face of someone discovering new voices, even missed the smell of spilled beer? Well, New Mills Festival is bringing live music back to town this September.
Matt McGuiness – We are What We Overcome
Sunday 12th September 7:30 to 9:30pm, Torr Vale Mill
If you like your music mixed with talk we've got just what you're looking for – thought provoking conversation, comedy and spoken word mixes with balladeering and upbeat songs performed by Matt McGuinness and The MLC's indie rock n roll, with a hint of Motown. Stories of politics, football, depression, suicide, Scouts, mental health and more, laced with honesty, humour and heartfelt reflection. The show includes an opportunity to have a chat with the band, or with two great supporters of the project – The Samaritans , and Andy's Man Club.
These fantastic organisations will have stalls with information and volunteers, from 90 minutes before the show starts, through the interval, and after the show.
The show is also supported by New Art Exchange and Arts Council England.
Tickets are £12 plus booking fee. Book here.
LGBTQ+ NIGHT AT ARCHIE'S NEW MILLS FESTIVAL SPECIAL featuring Drag Karaoke with Marilyn Misandry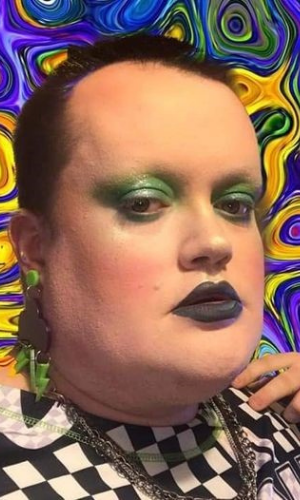 Saturday 11th September 7:00 to 11:00pm in Archie's Bar
Marilyn Misandry is a chubby chanteuse and doughy debutante drag creature from the bosom of Buxton. She is a camp sensation who believes in militant fabulousness, egregious bad taste and kitten heel supremacy!
Please join us for a night of Pride, celebration and joy!
This event is 18+
Archie's Bar is accessible by a side entrance and has an adapted bathroom. All bathroom facilities will be gender neutral for the duration of this event. Please contact us if you have any additional questions about accessibility.
Proudly sponsored by Sutherland Reay Estate Agents
Ticket and/or Admission details: Free entry
Summer Sessions – DJ's in the Tent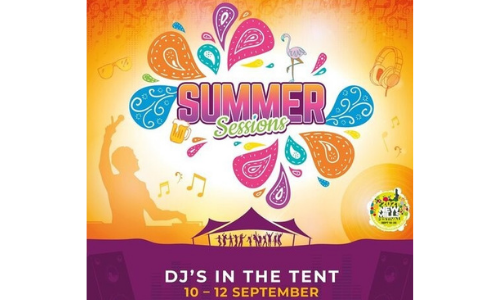 Friday 10th September 5:30 to 9:30pm
Saturday 11th and Sunday 12th September 1pm to 9:30pm
So, kicking it all off for us on the first day of the New Mills Festival with Summer Sessions –  DJs in the tent. You've probably noticed the activity in the the field just off the Sett Valley Trail recently, at Tent People HQ.  There will be a chilled vibe with beer, pizza and ice cream provided by local businesses. The resident DJs will be offering some vinyl delights to move your body too with Reggae, Soul and Chilled Electronica.
Tickets are £20 and available from Eventbrite.
New Mills Festival Weekender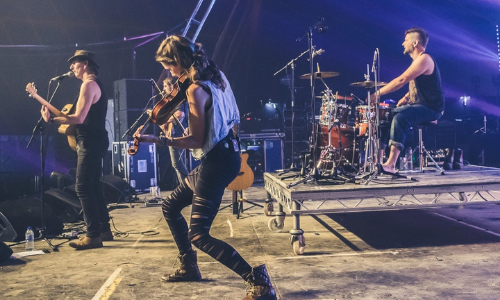 New Mills Festival brings you the New Mills Festival Weekender. Three nights of live music, in the stunning Torr Vale Mill venue, taking place on the final weekend of the two week festival. Friday 24th to Sunday 26th September. 
The three night extravaganza of music is a celebration of folk music – traditional, innovative, contemporary. Includes almost obligatory dancing and foot stomping. Sunday night the Weekender closes with the fifth year of the much loved New Mills Folk Night. If you'd like to go to all three nights (and why wouldn't you), check out the Weekender 3 day pass ticket option at a very reasonable £27 plus booking fee.
Friday 24th September: London-based Shovel Dance Collective; a group of nine musicians exploring the folk traditions of the UK and beyond from a unique, contemporary perspective. For this special appearance at New Mills Festival, Shovel Dance Collective will be joined by Twisted Trees Productions, who are presenting 'We Move Together' as part of New Mills Festival Art Trail. This processional work will weave into the night, bringing a dance and movement element inspired by witches, folklore and communal ritual. Supported by Birte Paulsen and band delivering dark Indie Folk. £8 a ticket.
Saturday 25th September: the well-known music festival stalwarts Roving Crows. From the Celtic Folk genre, the band play with passion, energy and soul. Supported by Buxton-based Tony Maloney and The Lonely Ponies playing popular cover versions to get your toes tapping. £13 in advance or £15 on the door if there are tickets left (we have a hunch it may sell out so better safe than sorry).
Sunday 26th September: Closing the Weekender (and the New Mills Festival for 2021). The final night of the weekend headlines with the Galivantes who combine a mix of bouncy-punky-reggae-Balkan-disco-skank with carefully honed observations of daily life, and a subliminal power-to-the people message. £11 a ticket.
Opening Sunday night are local guitar duo Dave Evans and Iain Wright, aka Gypsy Jazz, playing music influenced by Django Reinhardt and more. Next up are The Gally Canters playing foot-stomping folk from Ireland and elsewhere. Then it's time to break out your dancing clogs, as Lazlo Baby bring you folksy ska with high octane exuberance.
Altogether, a fitting climax to a Festival entirely powered by volunteers and the enthusiasm and will power of the local community.
Tickets available here.
Pop Up Performers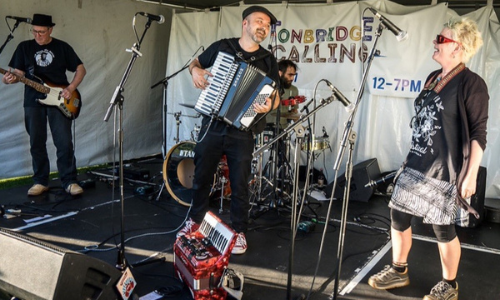 Hot off the press (it nearly got missed off this newsletter, but is too good to miss). Saturday 18th September 2pm to 5pm
New Mills Community Orchard
High Lea Park – Upper park behind park storage building
Chain Horse Building, bottom of lower rock street
Under Union Road Viaduct
Millennium Bridge look out point
Musicians, poets and a comedian return for a second year to busk in some of New Mills' most beautiful locations. Book your starting point and take a walking tour with a cultural surprise around every corner.
Artists include Laszlo Baby with the Gally Canters, classical double bass player Michael Cretu, guitarist Will Hawthorne, poets Helen Darby, 'Monologue John', Randy Horton and comedian Nick Brelsford. These are busker style performances so please give what you can to our performers.
Performances are approximately 20-25 minutes, leaving 15 minutes to walk to the next location. As it's busker style and you may not have used actual cash for some time, do remember a bit of loose change for the acts you've loved. This is also a good opportunity to focus on your step count and all while having a great time. Win win.
Ticket and/or Admission details: tickets are free but booking is required. You can book here.