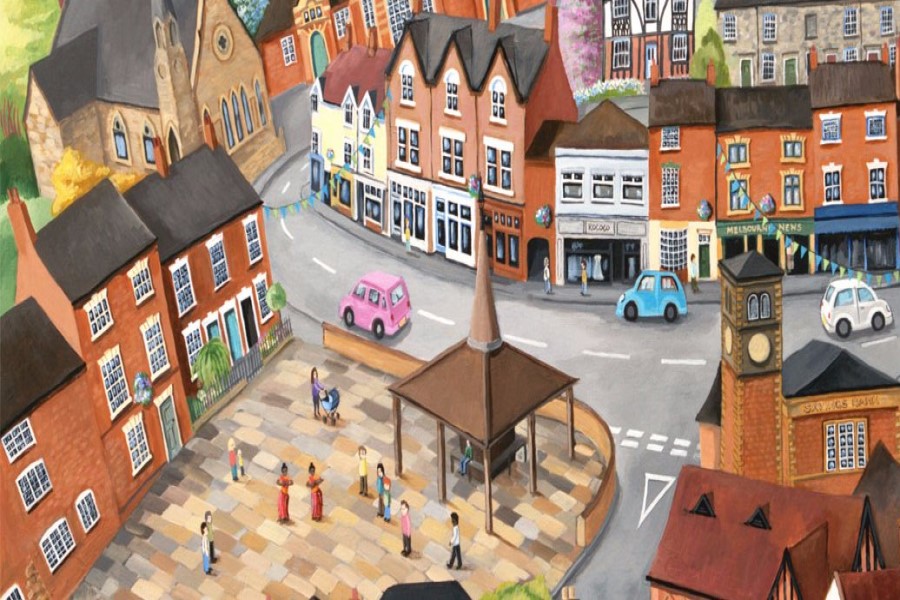 After a rollercoaster couple of years the Melbourne Festival Art & Architecture Trail is going ahead. We all missed the Festival last year, but it is BACK! Look out for the bunting and make a date in your diary for a mini Melbourne Festival Art & Architecture Trail on Saturday 18th & Sunday 19th September. Get out your walking shoes and prepare to bump into lots of old friends!
The Art and Architecture Trail consists of easy-walking loops around the central streets of Melbourne. The Trail can be started at any point, but each adult will need a Trail Wrist Band and a Trail Guide to enter the buildings which will cost £5 per person. The Trail Guide consists of a map of Melbourne with Festival sites marked. The Trail Wrist Band is a pass to get into all the gardens and halls free of charge.
This year the artists will be in 40 halls and gardens but for the safety of hosts, artists, volunteers and visitors private houses won't be opening. Over 100 artists will be beating a path back to Melbourne so we can guarantee a lot of your favourites will be there with a few new faces to keep the Trail fresh. The artists will be exhibiting, demonstrating their skills and selling their work in every media imaginable. We guarantee something for every taste and budget!
All of the work on the Trail is original, for sale and the artists and makers all accompany their work, and many demonstrate their skills, they will all be happy to tell you about their work so please feel free to ask. The trail features paintings, photography, pottery, sculpture and jewellery – in fact something for every taste and pocket. Each year we select a mix of new artists and lots of old favourites, every year more and more artists apply to exhibit and 2021 is no different.
Entry to the Trail is still only £5 per adult for a wristband and Trail Guide – under 18's free! Visitors are asked to wear a mask indoors for their safety and that of other visitors.
Check out Facebook, Instagram and Twitter for information on the Melbourne Festival Art & Architecture Trail.