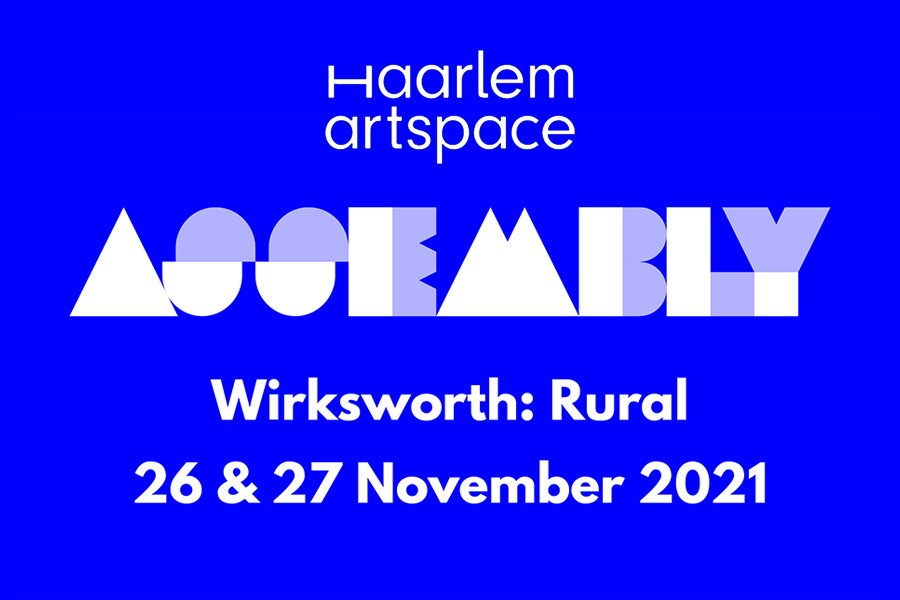 This November, Haarlem Artspace opens its new gallery in The Red Lion Hotel, hosting a Rural Assembly for the Artists Information company online, and an in-person, socially distanced public view of Gathering.
a-n Assembly events invite you to explore, discuss and question pertinent topics, experience new artworks, and network with others.
'Rural' Assembly in Wirksworth focuses on rurality and climate change in the context of arts practice. Taking place online, from within the gallery (also the former town assembly rooms) with speakers from across the UK, this two-day event aims to discuss and make more visible the work that artists do within and about rural contexts.
A series of provocations introduced through film, interview, and soundscape discuss how artists approach rurality in their own practice and how the impact and awareness of climate change has affected their work and surroundings.
Featured Artists and curators include:
The event is live on Friday 26th and Saturday 27th November from 2–4 pm.
Gathering
Join Haarlem Artspace in person on Friday 26th from 6.30 pm for the launch of Gathering A free exhibition, curated by Verity Birt and Jonathan Michael Ray, Gathering features artists:
From prehistoric sites to folk rituals & rave music, ten artists explore the communal act of intimacy through 'Gathering'
If numbers get too high, you may be asked to have a drink in the Feather Star Alehouse on the ground floor before entry, to keep numbers at a socially distanced level.
This event is made possible with support from a National Lottery Project Grant from Arts Council England.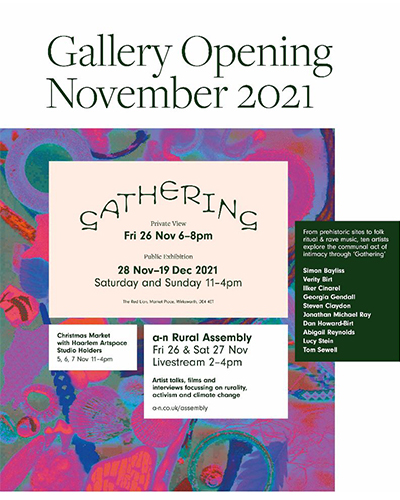 ---
Haarlem Artspace is a non for profit Community Interest Company,
and they are growing!
Haarlem Artspace champions rural contemporary art regionally, nationally, and internationally through online exhibitions, residencies, publications, talks, and events, as well as providing dedicated studios for creative practitioners in the historic Haarlem Mill. It is not a publicly or privately funded space and is primarily volunteer-run. Therefore we are raising funds through a Go Fund Me campaign to improve disabled access, buy equipment and refurbish it.
Any help to support this venture is much appreciated (as they know times are tough, especially in the creative sector, so are only asking those that can).