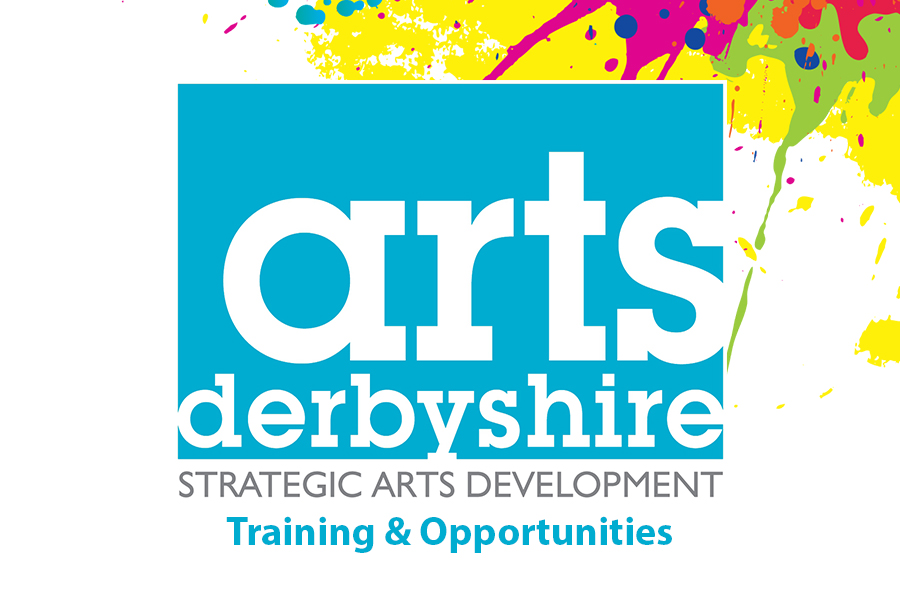 Make sure you make the most of Creativity and Wellbeing Week 17-24th May, either by looking after yourself and taking part in some sessions, or promoting your activities through their network.
Matinée Outreach – Recruiting 3 Artists
Matinée Outreach was a response to the initial COVID-19 lockdown when the Matinée dementia friendly film screenings had to cancel all planned events. We undertook a major restructure of the project which now serves to provide the most isolated people living with dementia in Derbyshire with 1:1 creative activity with an artist via the telephone and by post. The people and families we have been working with often don't feel comfortable using the internet and technology, but have enjoyed these creative opportunities.
We are now recruiting for 3 artists to continue the project through to March 2022. In particular we are looking for artists specialising in creative conversation and one of the following: bespoke painting/visual art; bespoke themed craft activities; bespoke writing.
Further information and details of deadlines can be found here.
Artist working in any art-form for project in schools
Derbyshire Fly is an exciting new arts project to support young people in seven schools across Derbyshire to access support around sexual health and sensitive issues. Stigma around asking for help has a big impact on the well-being of children and young people.
This project aims to create a space where young people can explore some of the barriers that they/their peers may experience to accessing sexual health services or support around related sensitive issues (e.g. puberty), explore how these barriers can be addressed and communicate that to an audience through art.
The process of the creation of the art and the discussion around it will be as important as the outcome itself. Artists working in any art-form with a proven track record in creatively engaging young people around sensitive issues are invited to apply. The project will take place between September and November 2021, in partnership with the Education Improvement Service and Sexual Health Promotion Service.
For an application pack email: jane.o'byrne@derbyshire.gov.uk | Deadline: 15 June 2021
Mental Health First Aid Course
Due to high demand, additional training courses in adult Mental Health First Aid (MHFA) have been scheduled.
The deadline for booking onto the following course is 10 May 2021:
4 live sessions: 28 May (morning), 11 June (morning), 18 June (morning), 25 June 2021 (morning)
Click here for further details and how to book.
Derbyshire Creative Heritage Conference 2021: Activism for Social Change
The 3rd Derbyshire Creative Heritage Conference will take place on Thursday 27th May. Entitled Activism for Social Change, we'll be exploring the role of the arts and heritage sectors in making change, as a tool for protest and helping to make our voices heard.
This year the conference will be an online event and we're thrilled to announce our speakers, Nottingham based poet, archivist and founder of Nottingham Black Archive Panya Banjoko, and Anne Vinegrad, Director of Communications at Artichoke Trust, responsible for some of the most celebrated outdoor art experiences in recent times.
The programme will also include a creative heritage workshop and creative packs will be sent to all delegates. For more information about the conference or to book tickets, click here.
Creative Bridges International Conference
This two day conference, brought to you by Lapidus International offers a host of inspirational speakers and presenters. Bringing together both theory and practice of writing for wellbeing, whilst exploring and expanding ideas with experiential workshops.
For more information about the conference or to book tickets, click here.