In Memoriam: Online Exhibition Launch and Silent Auction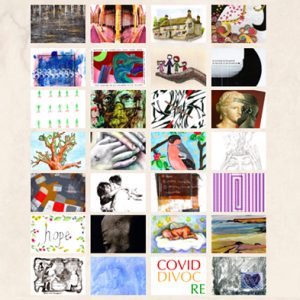 As part of In Memoriam, we hosted an online Silent Auction of all the artworks submitted as part of the exhibition. One of our featured artists, Nick Hersey, played a live DJ set, during the online launch of the auction.
We are proud to share that together, we raised £1121.00 in a week long Auction, closing 5 March. Proceeds of the silent auction were shared between the contributing artists and Artcore's future programming for In Our Thoughts – a participatory project supported by mental health charity MIND, and in partnership with Sahahra, which supports communities in response to the impact of the global pandemic.
The remaining artworks that were not sold as part of the Silent Auction will be sold on Artcore's online shop.
FORMAT21: Tony Kemplen '52 Cameras in 52 Weeks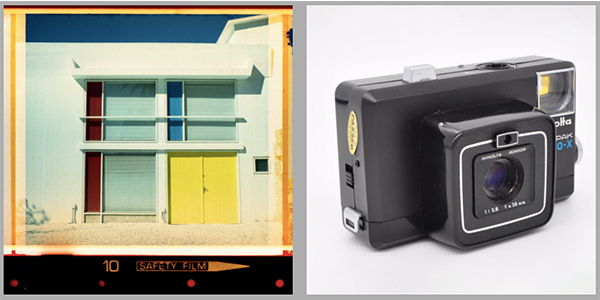 As part of this presentation of Tony's body of work, we hosted an online in-conversation with Tony Kemplen and Artcore Curators – David Gilbert and Alice O'Rourke. We discussed the online exhibition and Tony shared more about the conception of his project.
Tony Kemplen has been collecting cameras for over 50 years, and in 2010 he decided to start using them. For a decade, he used a different film camera each week of the year – 522 cameras in 10 years. The exhibition comprised of a selection of 52 photographs and the 52 cameras used to make them. The cameras and the photos represent a wide range of cameras, techniques & subjects, and Tony's approach to image making is every bit as important as the technical aspects of the project. There will be a physical exhibition of '52 Cameras in 52 Weeks' at Artcore Gallery (Albert Street) once lockdown eases, so watch this space.
We were pleased to present '52 Cameras in 52 Weeks' by Tony Kemplen on 10 March – an online exhibition of 52 photographs taken by 52 different cameras.
You can watch the in-conversation here.
View '52 Cameras in 52 Weeks' here.
Here & Now: University of Derby MA Degree Show 2021
In the week leading up to the online exhibition launch, we shared Q&As in a social media takeover with each artist where we discussed their work for the MA show and their experiences being a student during a pandemic. You can watch these on Artcore Gallery's Instagram page via IGTV.
All nine students exhibited in the exhibitions had been creating and developing their practice at a unique and challenging moment in history – during a global pandemic. This inevitably impacted the way they were able to make work. What this show demonstrates is that even in extreme adversity, creative minds will flourish. The students adapted and responded to the world around them, and this is playfully reflected in the title of their exhibition, as it fluctuates and shifts from Here & Now to &NoWhere – an anagram of the original title as the work exists in its online form.
On 31 March, we launched 'Here & Now', an online exhibition of works by MA Fine Art and Film & Photography students from the University of Derby via Artcore Gallery's website.