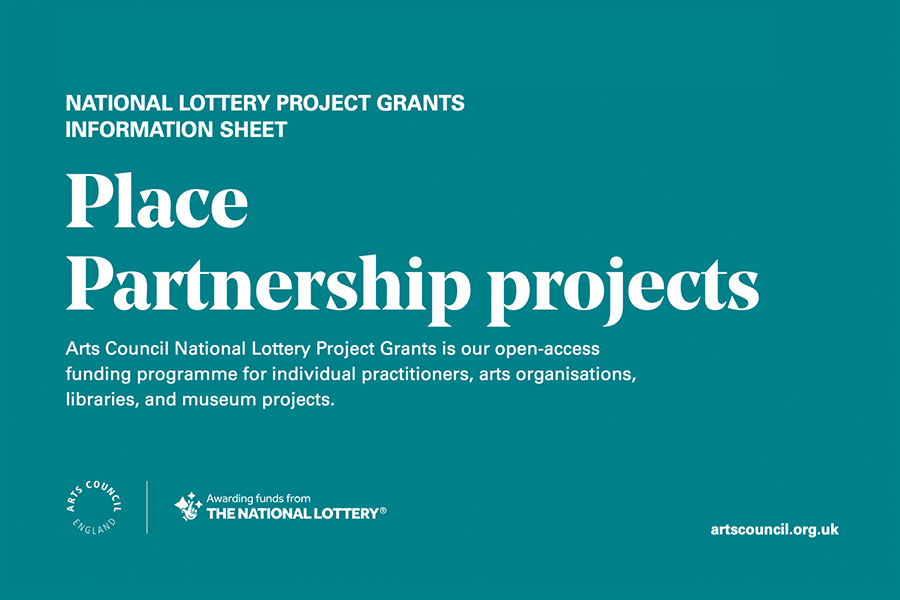 Arts Council National Lottery Project Grants is our open-access funding programme for individual practitioners, arts organisations, libraries, and museum projects.
The National Lottery can support specific types of projects that aim to make a step change in the cultural and creative opportunity in places through the Place Partnership Strand within Project Grants. These will be projects that seek to transform an aspect of cultural or creative provision in line with Let's Create and the strategic cultural development aspirations of the place the activity benefits.
Place Partnership project examples
Music promoters, the local library service and the local Music Education Partnership have come together to establish a music touring circuit across a network of branch libraries including a talent
and skills development programme and responds to a need identified and in the local cultural strategy.
A local Cultural Education Partnership has partnered with their local health authority and cultural organisations to develop a suite of cultural and creative interventions to support the mental health of children and young people in their area. The project will include skills exchanges between creative practitioners and children's mental health workers to transform local provision.
A local Cultural Compact has identified festival development as a key tool for cultural development in their city. They have also established a partnership with the tourism destination management organisation to explore ways in which the local festivals can work more closely with the tourism sector to maximise their joint economic impact. They are looking to pilot several related initiatives over two years which will see a step change in the scale and nature of events on offer coupled with event production skills training and outdoor arts sector development.
The new cultural strategy for a rural district has identified the lack of cultural activity in a number of their market towns as a barrier to them retaining and attracting younger residents. The local authority in partnership with a number of key employers in the district want to work with local and regional arts organisations to test, develop and commission a range of new cultural activities alongside a sophisticated audience engagement plan in order to shape their new cultural offer.
To find out more about Place Partnership Projects, download the PDF guide here.