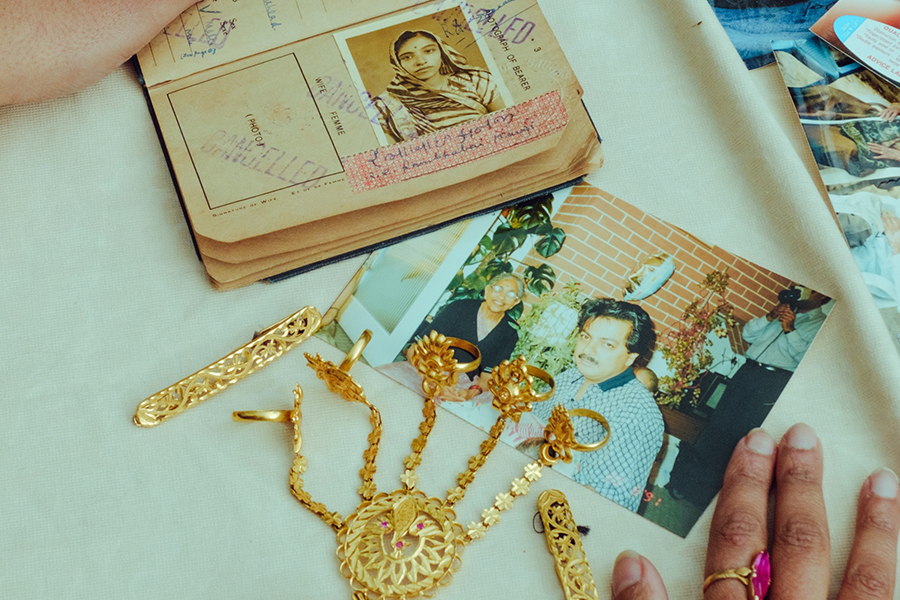 Images from Empowered Adornment: Gold Jewellery Stories © Anisha Parmar
In the first of a new series of co-produced events, Derby Museums teams up with Derby-based jewellery designer and artist, Anisha Parmar, for a special evening exploring the stories behind inherited family jewellery.
The event, Empowered Adornment: Gold Jewellery Stories, takes place on Friday 6th August (6-9pm) at the new Museum of Making and celebrates South Asian culture to coincide with South Asian Heritage Month (18 July-17 August 2021).
Tickets are now on sale and guests are invited to learn more about Anisha's work and her research documenting the journeys gold jewellery pieces undertake as they pass through the generations as family heirlooms.
Currently based in Derby, Anisha Parmar is a globally successful jewellery designer and multi-disciplinary artist who has been running her own jewellery brand, Anisha Parmar London, for the last six years. Influenced by the rich tapestry of South Asian culture, viewed through the diaspora lens, Anisha's work blends traditional influences with contemporary design to create striking statement jewels and accessories.
Anisha is also one of 25 creative entrepreneurs who has been selected this year as part of the UK Creative Community Fellowship; a partnership between Derby Museums and US-based organisations NAS (National Arts Strategies) and the Centre for Social Impact Strategy at the University of Pennsylvania.
Anisha's latest project, Empowered Adornment, is inspired by her own hybrid heritage spanning three continents (Gujarat in India, East Africa and Britain). Her research explores stories of gold jewellery collected through South Asian journeys of migration as artefacts with the capacity to carry emotions and memories and to express cultural heritage.
For Anisha, documenting the stories of these family heirlooms keeps them alive as an important part of British history and, through her work, she aims to create a sense of belonging in her community and to prompt others to amplify their own family legacies.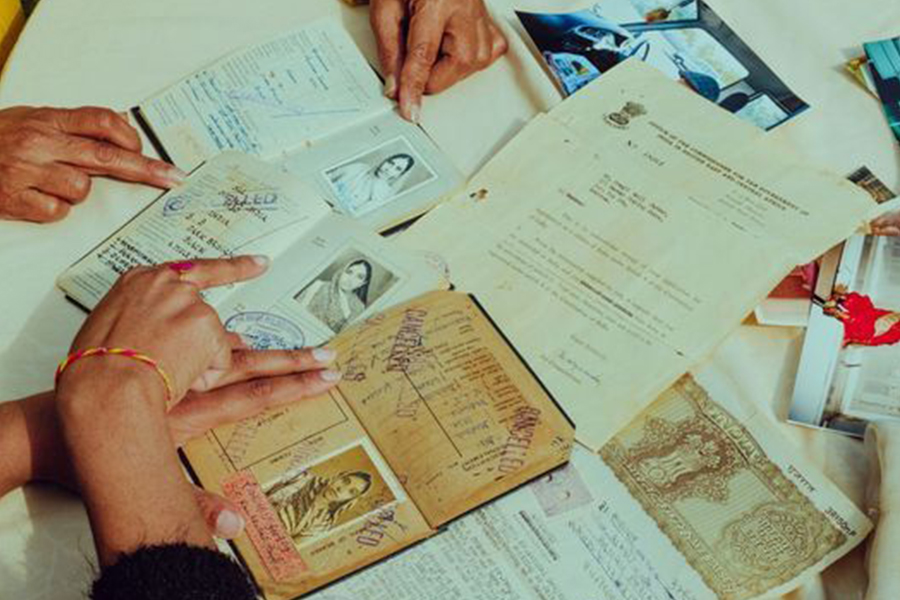 Dan Webber, Events Programmer at Derby Museums, said: "We are delighted to collaborate with Anisha Parmar in co-producing this fascinating and multi-faceted event; the first of its kind at the new Museum of Making in which members of the public are invited to meet a maker and delve deeper."
"This is a unique opportunity to learn not only about Anisha's making practice, but to contribute to the wider Empowered Adornment project as we ask those attending to share their own family jewellery stories with us."
The event is part of a larger project supporting Anisha's research into gold jewellery connections within South Asian families in the UK, has been made possible with funding from Arts Council England.
Empowered Adornment: Gold Jewellery Stories takes place on Friday 6th August (6-9pm) in the Museum of Making at Derby Silk Mill. Admission, including access to the exhibition and podcast, is free of charge but tickets must be booked in advance. For an additional charge, guests can enjoy a talk with Q&A session and a meal inspired by Anisha's family recipes at the museum's River Kitchen.
More information about the event can be found at: derbymuseums.org