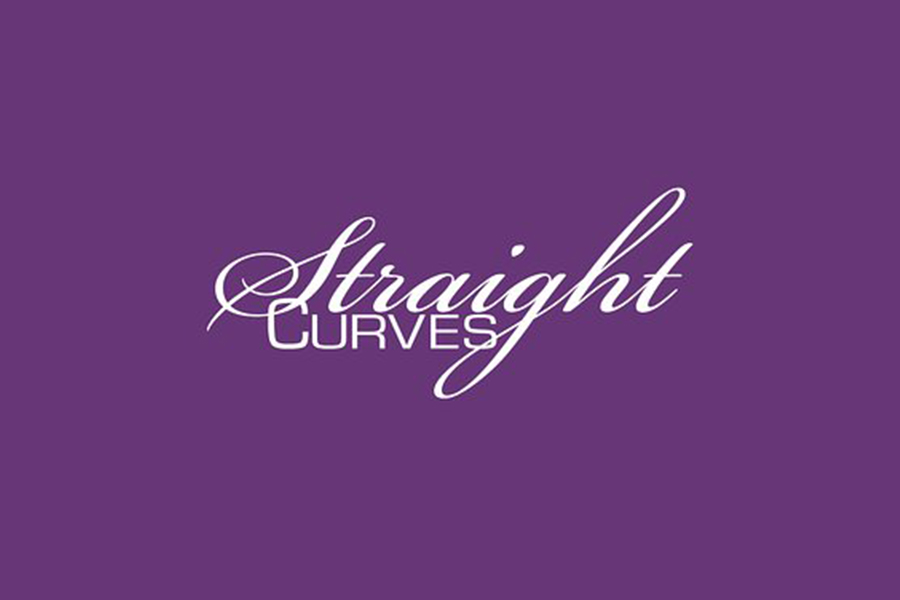 Make it in March! Spring into action and take one of our creative virtual courses.
It has to be said I feel a lot like this little daffodil at the moment in many ways. The world feels a little upside down and harder to get through but there is still plenty of opportunity to bloom, enjoy the sun and stand tall.
Spring is in the slightly chilly air at the moment and we have lots coming up to keep your creative from the safety of your our home. As lockdown slowly lifts we are hoping to get back to teaching sessions in person and catching up on sessions that were postponed due to lockdown one and two, this is likely to be in the summer months. However we have taken the cautious decision not to fully reopen until September to ensure we do not plan sessions that end up getting postponed again as it's heart breaking for us and you.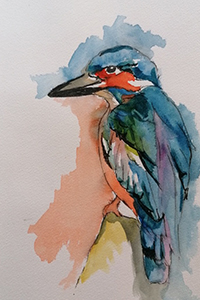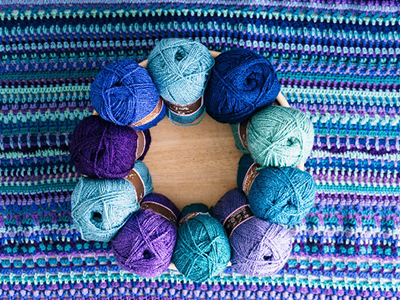 Our crochet along blanket now has a pattern only option where you can take advantage of your stash and use your own wool. It's just £9 and includes support through our facebook group or email.
Don't forget we love colour and have over 100 shades of stylecraft wool in stock from Special DK to batik swirls and we are more than happy to help you with colour choices too. We are releasing multiple craft kits and patterns in the next few months and they will be ready to share with you soon, the first one is off to the photographers next week.
We have not one but 3 blogs to share with you this month, Lisa's getting started with encaustics, Alison's organising your fabric stash and a guest blog from one of our younger learners with a Christmassy theme.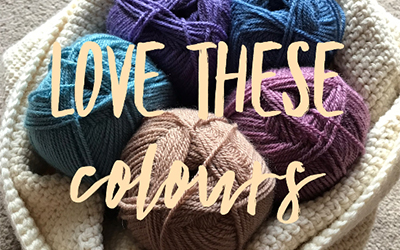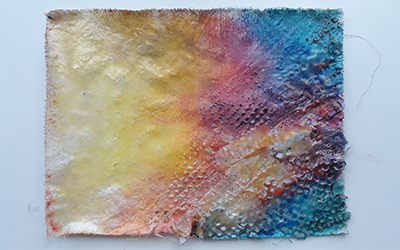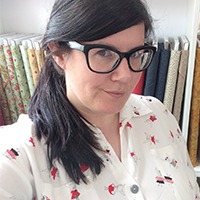 If you were booked on a course that hasn't happened due to us being shut and would like a refund or a voucher to spend on a virtual course instead please get in touch via email.
Our 1:1 crochet sessions for all abilities have been going really well and we have space for 2 more students if you are interested in joining us at a time and day to suit you.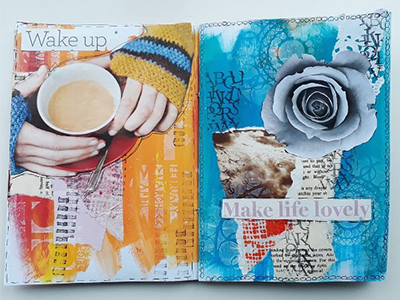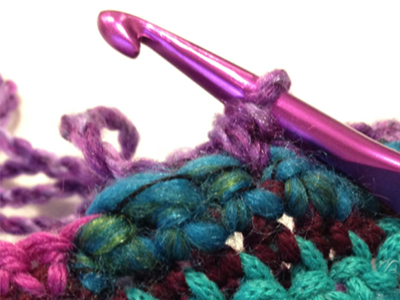 We are still doing safe pick up and delivery for our craft kits, JumpingCLAY and wool. We have everything in stock so please keep supporting us by placing your orders through email or facebook.
Take care, stay safe and keep creating!