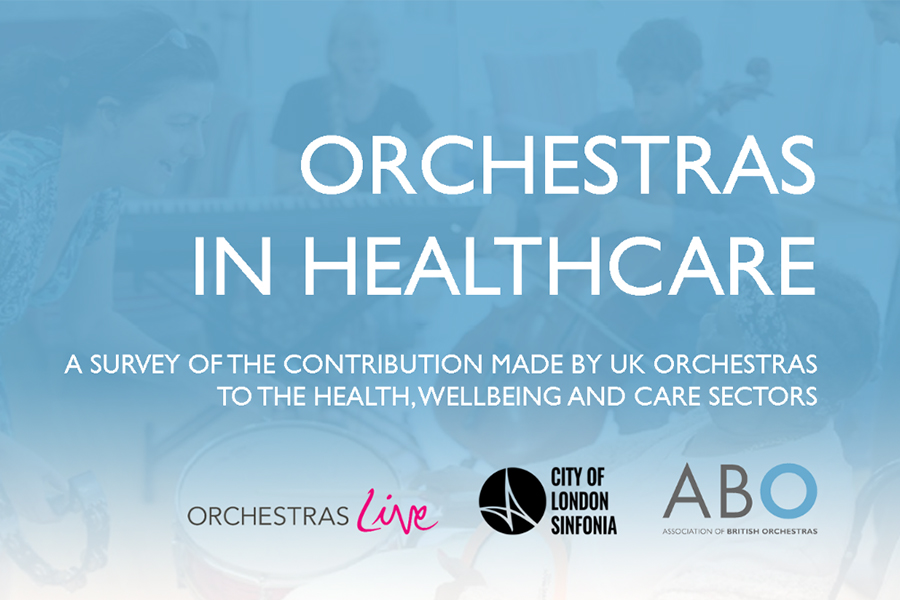 Orchestras Live have just launched the Orchestras in Healthcare report in partnership with the Association of British Orchestras and City of London Sinfonia; the first research to provide a comprehensive national picture of the work UK orchestras offer in health and social care settings.
The report reveals:
UK orchestras contribute more than £1.6m to the public health sector.
Almost two thirds of professional orchestras are working in health, wellbeing and social care across the UK.
50% are working in hospitals (31% in acute settings, 19% in chronic settings)
22% are working in mental health settings
31% are working in social care settings
Chamber orchestras are at the forefront of developments in health and wellbeing activity and partnerships.
The report also includes a range of recommendations to help the sector to continue to expand this work and establish formal partnerships with the public health sector, bringing the benefits of musical interventions into the heart of personalised care systems.
The full report can be downloaded from their website where the Chief Executive, Sarah Derbyshire, blogs about what she believes the sector needs to do next to extend provision and opportunities across the UK.